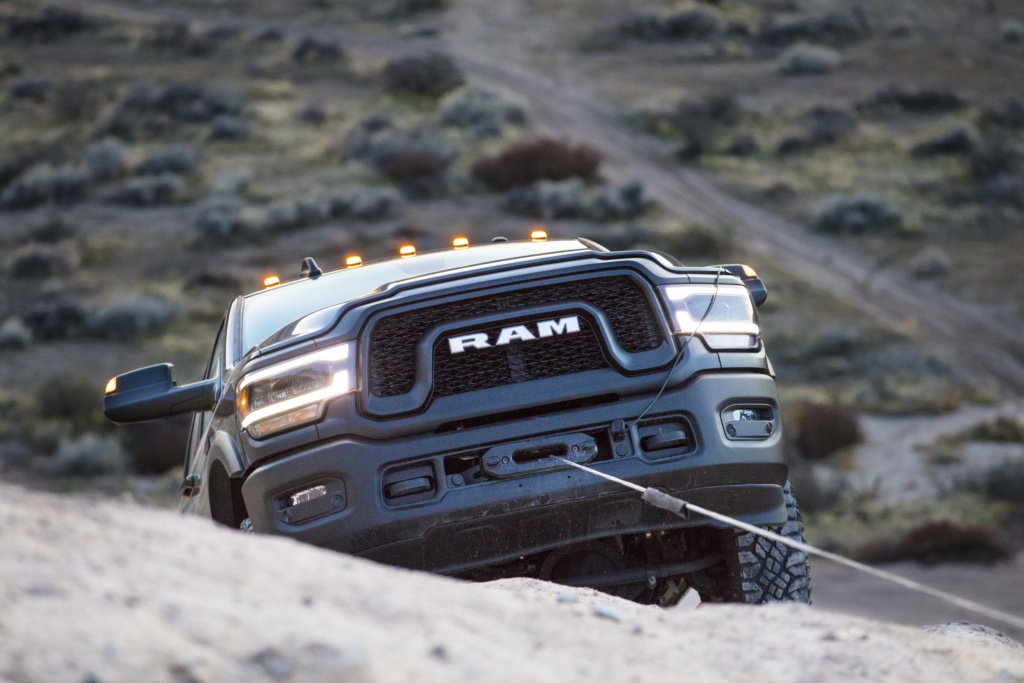 I really enjoy off-roading. It's my bag. But what I don't like is compromise. I want a vehicle that is able to confidently explore the beauty of the Rockies, as well as navigate through town. I don't want clumsiness at 75 mph or tipsy handling around the mountain curves. I want to be assured that the design reviews, layout checks, and durability test cycles have worked out the weak points and, what the heck, a warranty would be nice to have too. Is that too much to ask for? Not for the growing list of vehicles that can provide it all – for a price, of course. 

This modern-era renaissance arguably started with a trio of seriously capable yet everyday livable vehicles that couldn't have been more different than one another. Since then, they have been joined by additional brands and models that each represent their own performance targets.

The Ram Power Wagon quickly set the benchmark for off-road capability in the hard-working, heavy-hauling segment. Based on the heavy-duty RAM 2500 chassis, today's Power Wagon tosses out the rear leaf-springs for flexy coils, fits electronically locking front and rear differentials, an integrated winch, and even an electronically- disconnecting front sway bar. Yet, it can still tow over 10,000 lbs and haul 3/4-ton of material in the bed.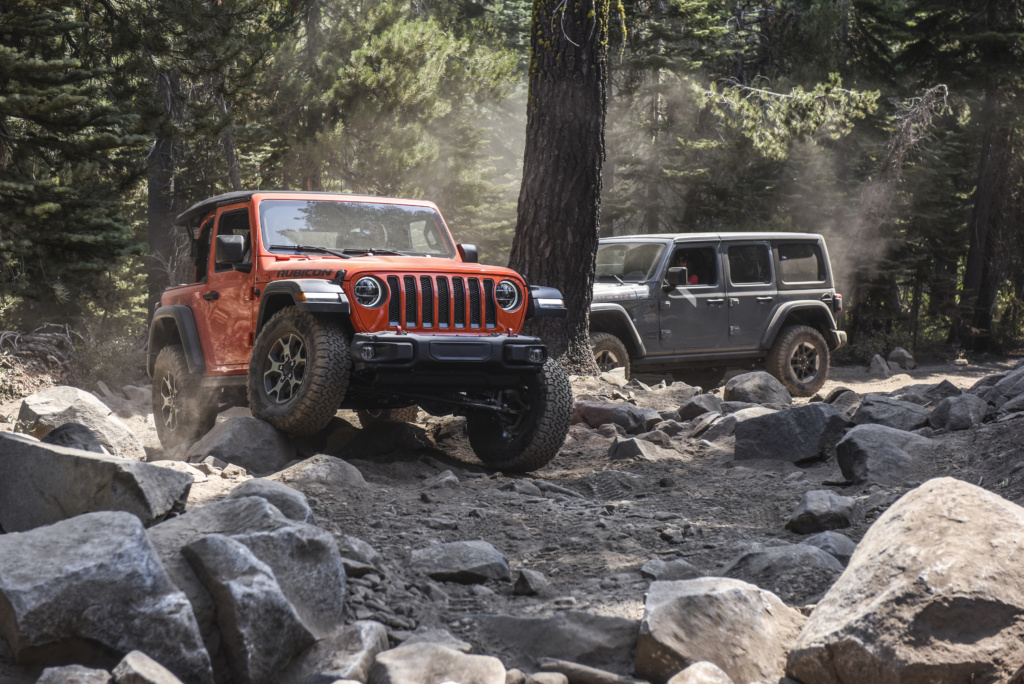 The Jeep Wrangler has always been a favorite for off-roading enthusiasts and its Rubicon trim swaps on a tougher set of axles, transfer case, and gearing that makes rock crawling a breeze. A suspension lift, additional rock protection, differential locks, a disconnecting front sway bar, and the tidy dimensions (in two-door form) allow the Jeep to work its way around and over most trail obstacles and still make it back home without regrets or body damage. It's become one of the best trail vehicles available.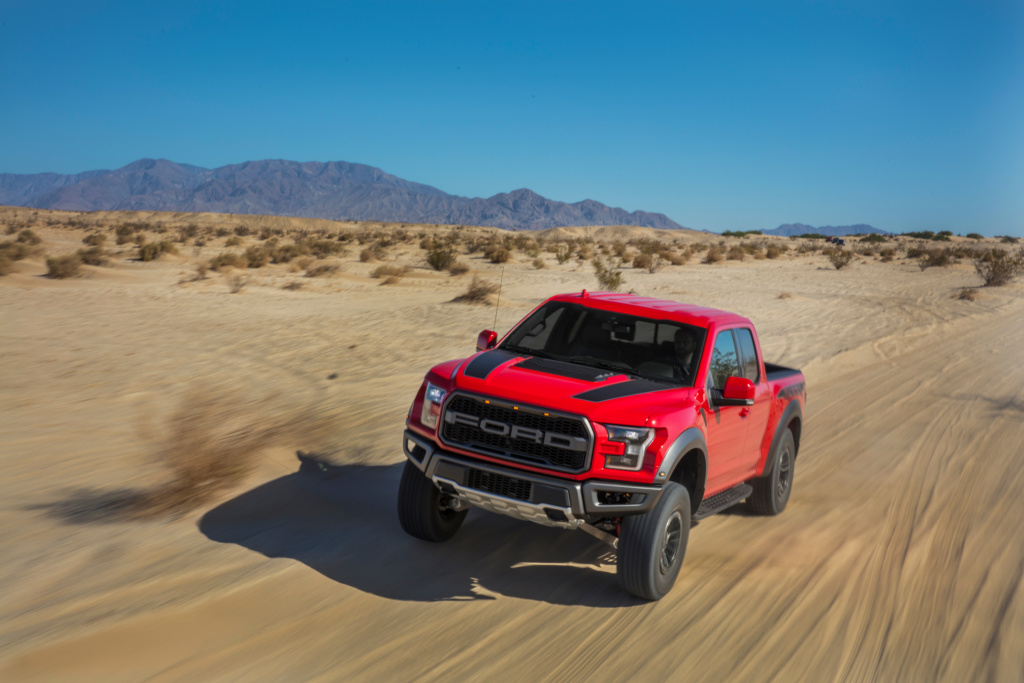 The F-150 Raptor is a milestone in automotive history and today's version is the edition yet. Drawing its inspiration from high-speed desert racing, the chassis has been very significantly upgraded with widened suspension, electronically-controlled adaptive Fox Racing shocks which provide the ideal performance whether absorbing fast pace bumps and big jumps or navigating the streets. A specially-calibrated stability control setting allows for proper slip and slide while massive tires help the large truck float over the sand. It also has a setting tailored for street duty – not a useless feature considering the turbocharged engine's power and chunky off-road tires. About mid-way through its second generation, it remains unchallenged as the best high-speed desert trail Prerunner, though there are frequent rumors of it being joined by RAM in the near future.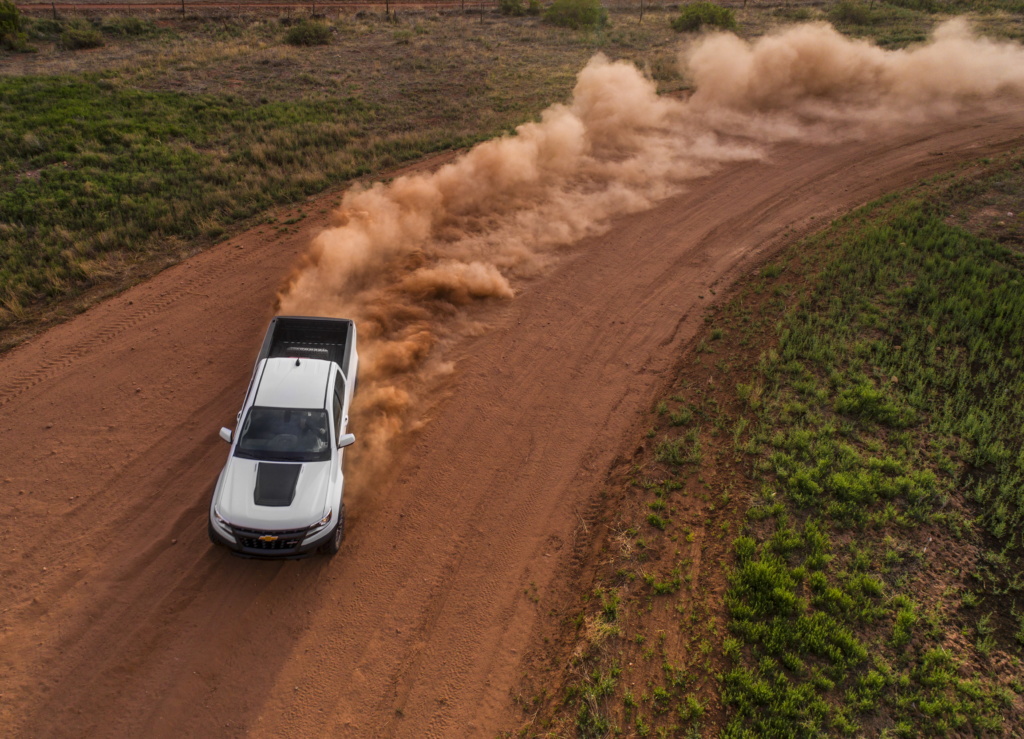 Stepping onto the scene just a few years ago, Chevrolet's Colorado ZR2 joins the gang and also features a heavily reworked suspension suited that's suitable for both, rock bashing and moderate high-speed desert running, with a widened stance, suspension lift, and body protection (even differential plates on the Bison Edition). The ZR2 struts its stuff on-road too with predictable handling manners and excellent (for a pick-up) highway ride – likely benefits of the trick dampers that were co-developed with Chevrolet's car-racing partner, Multimatic.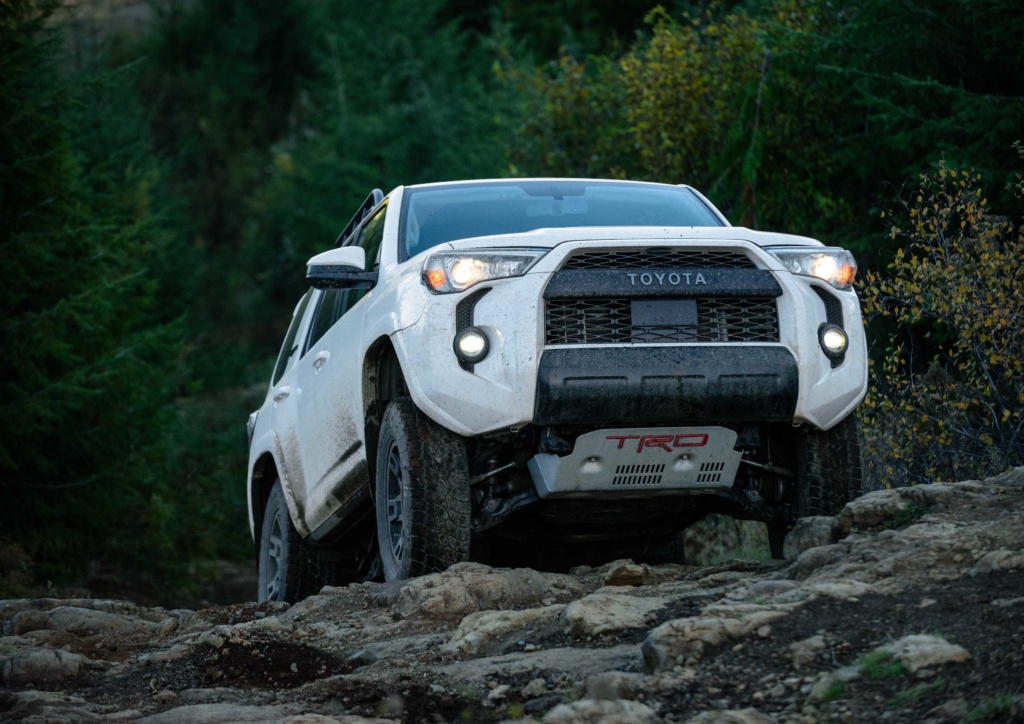 Toyota's TRD Off-Road packages have become synonymous with excellent trail capability, however, Toyota felt there was room to stretch that further and developed an entire lineup of TRD Pro models which feature lift kits, upgraded suspension dampers, and additional protection underneath. It's another step down in extreme-ness, though still very capable on the trail.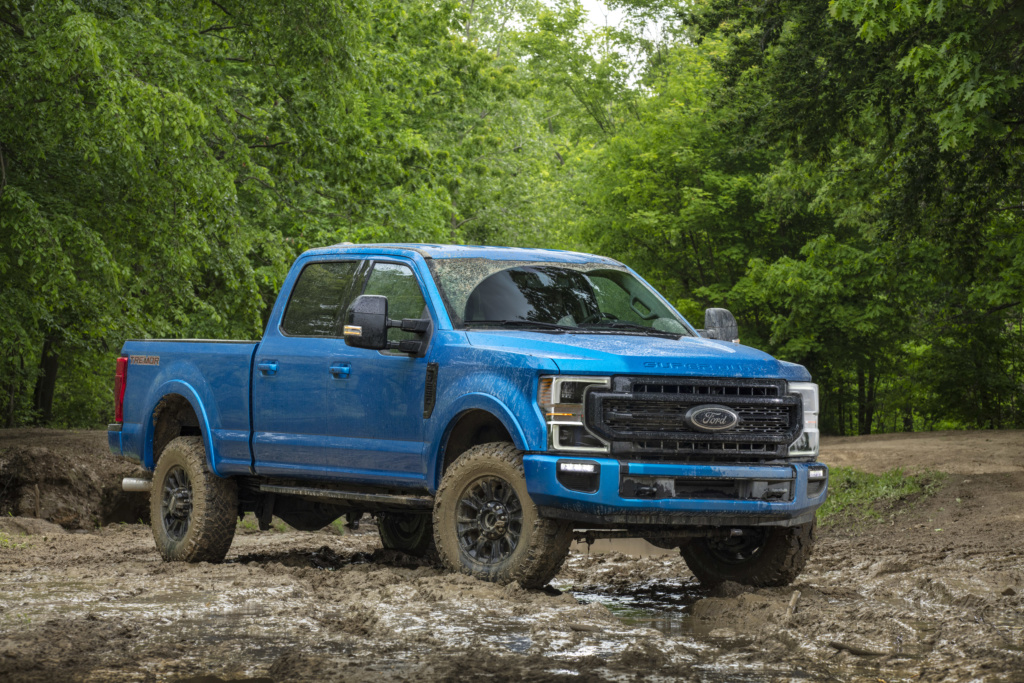 Not every model goes with a full-bore off-road package. Case in point, Ford's gigantic SuperDuty offers the Tremor package which includes 35-inch tires, tuned dampers, a less restrictive rear anti-roll bar, and an available integrated winch – significant upgrades in the off-road world.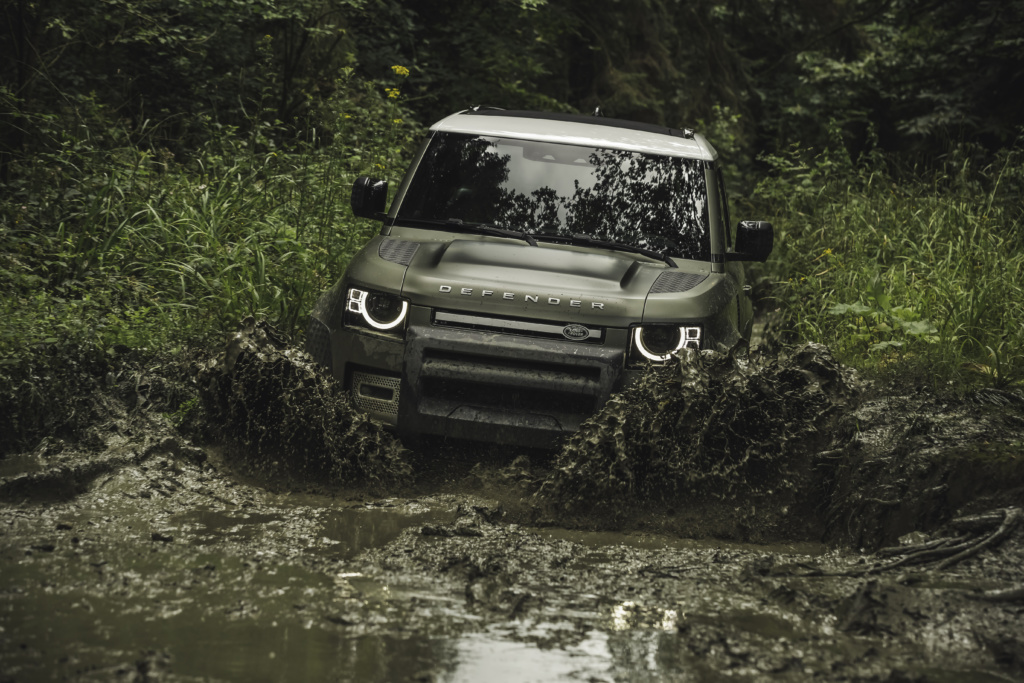 The new Defender takes its namesake's world-traveling heritage seriously. Though it eschews solid axles and the articulation they afford, the Land Rover incorporates many high-dollar features to ensure the same off-road capability while bringing on-road handling into the 21st century. Air suspension (and strong design intent) contributes to a fording depth of 3-feet, enables increased off-road clearance angles, and also improves lowers the center of gravity for increased body control. A pioneering multi-terrain system controls the middle and rear differential locks and individual wheel slip while Low-traction launch is a personally-proven attribute. When those systems aren't enough, there is an optional integrated winch.

Soon we will see hybrid vehicles entering the segment and the unique performance they bring with their added power but the real revolution will happen with the purpose-built EV's. Compact electric motors can enable independently rotating wheels for real-deal tank-track 360's, facilitate precise torque levels to tip-toe over boulders, as well as apply full power instantaneously to make it up and over nearly any sand dune.

While reaching the physical limits of a vehicle doesn't have to be anyone's particular goal, appreciating the intricate design and ground-breaking engineering that went into developing these high-performing vehicles is part of the journey.
With the way the segment is heating up, I cannot wait to see what the future will bring.