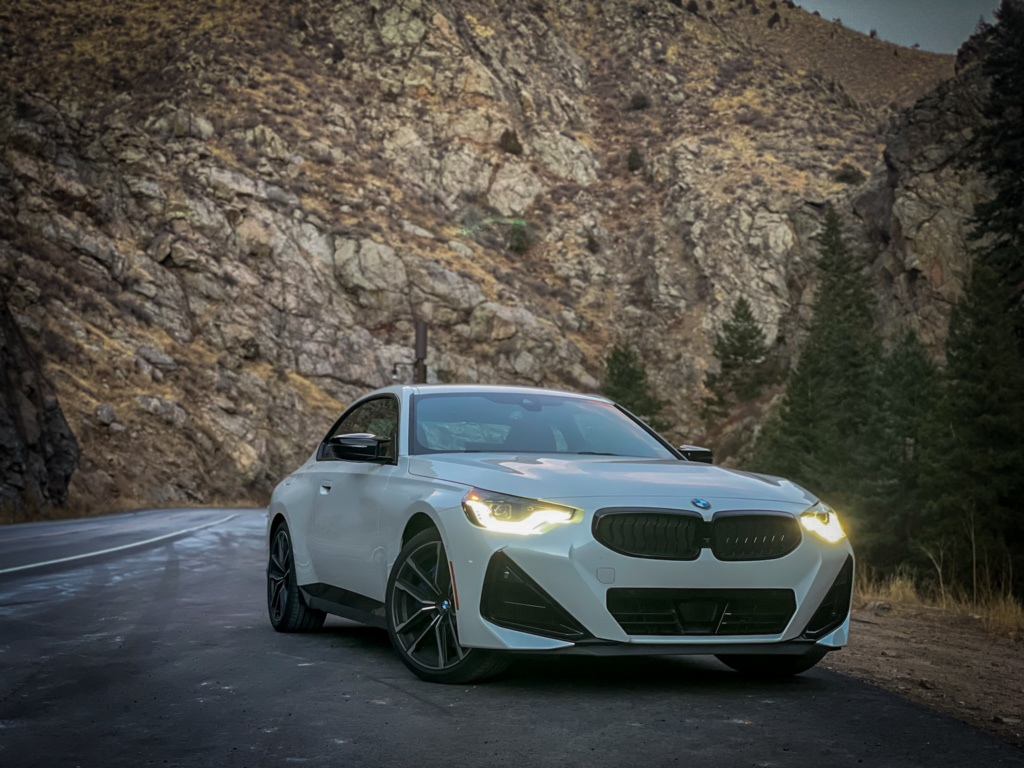 The 2-Series and the 1-Series before it offered a gateway into BMW's world of premium performance with a powerful engine and high-quality materials. The all-new 2022 M240i xDrive stays true to that formula but this time it comes with a few surprises and a heavy dose of controversy.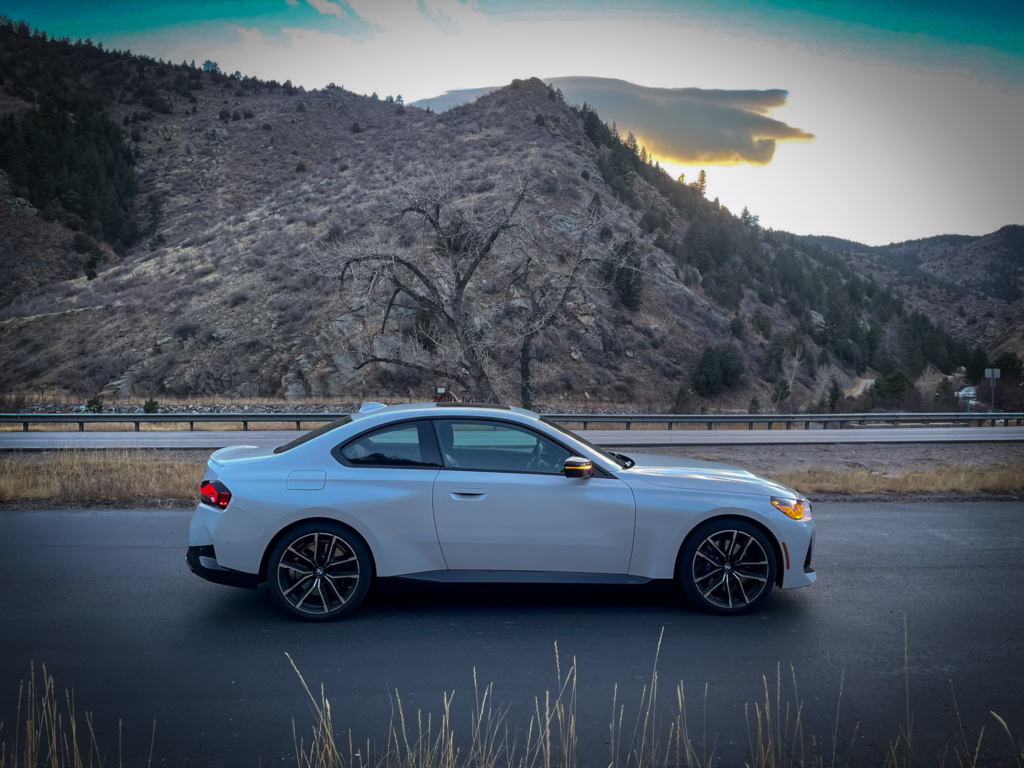 The 1-Series coupe of a couple of generations ago was dressed with a strong sense of the "flame-surfacing" mantra that was popular, at the time, only to those within BMW. By the time the second generation, called the 2-Series arrived, it wore a more conservatively-styled soft design that failed to stir the soul – save the M2 with its lower stance and pronounced fenders. This latest generation starts off with a rearward-positioned cab, prominent fenders, a long dash to axle ratio, and a narrowed window opening – all styling cues straight out of the sports-car design playbook. However, its details ache for attention and their interruptions are the car's most significant weak point.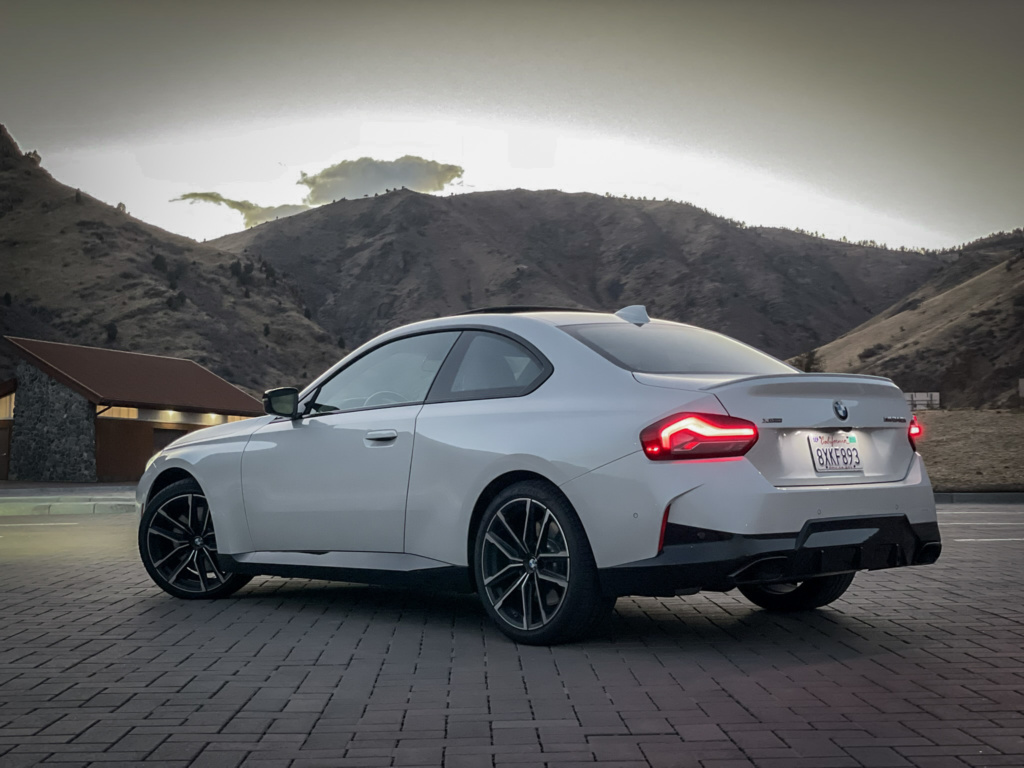 The front bumper has two large contrasting-shape faux air intakes with angles that bring the appearance of an underbite while the rear end is equally as confounding with its lone angles, hidden exhaust outlets, and tall trunk face that feel uncoordinated and contrarian. And from the side, the sharply angled gloss-black lower trim piece is a blatant effort to add depth to the otherwise, very upright body sides that are made even cleaner with a pull-up style door handle – new for BMW. This third-generation is definitively not the classic BMW design where the performance did all the talking.
As unfamiliar as the exterior is, the interior is as much a breath of fresh air. Its traditional design and use of high-quality materials make it immediately familiar with other BMWs of this design era although it feels especially conservative considering the M240i xDrive's performance focus – a lighted M logo on the door panel does add some flair. Still, there is a sense of sport with a center stack that is angled towards the driver, horizontal rows of buttons, a thick steering wheel, a low dash panel, and very supportive (and adjustable) seats.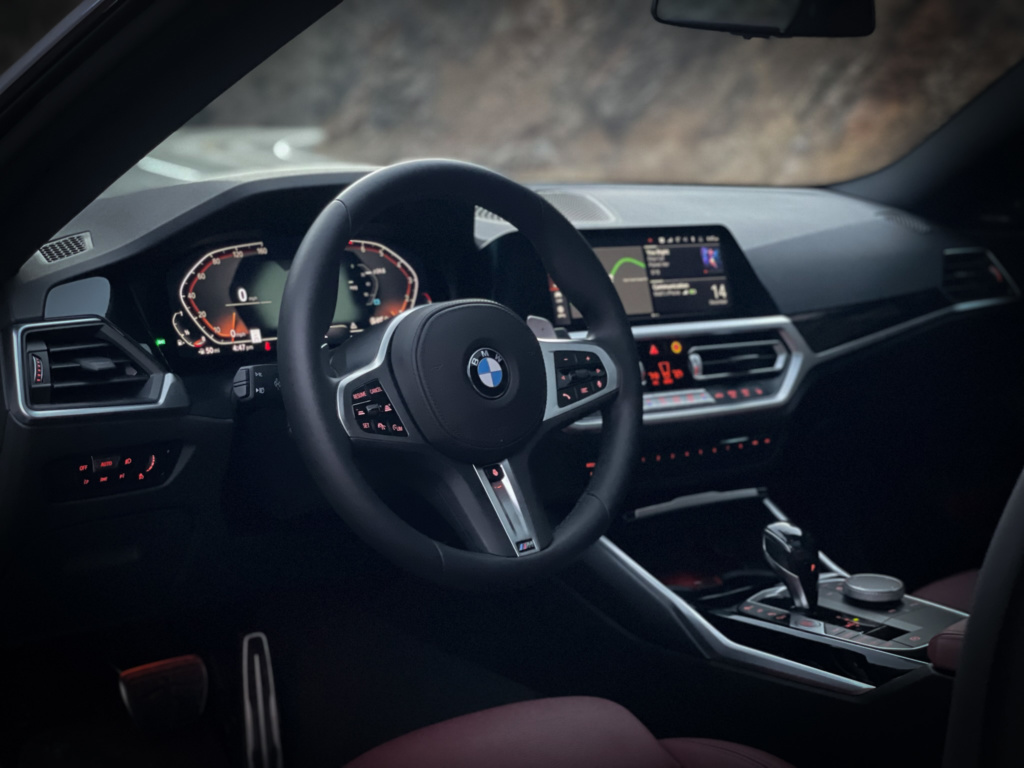 The M240i also shows how adaptable it can be with a range of distinct driving modes. With comfort mode selected, the performance coupe can serve daily duty as a committer car, and at 26 mpg combined, an efficient one at that. The adaptive dampers take the sharp edges off impacts and the coupe's premium-build quality helps shun vibrations and noise – making way for the sounds from the impressive Harman Kardon to come across clearly even at highway speeds. Reach down (and look away from the road) to switch into Sport Plus and the dampers get notably stiffer, stability control gets a bit more relaxed, the drivetrain picks up its responsiveness, and there's a bit more engine noise let into the cabin.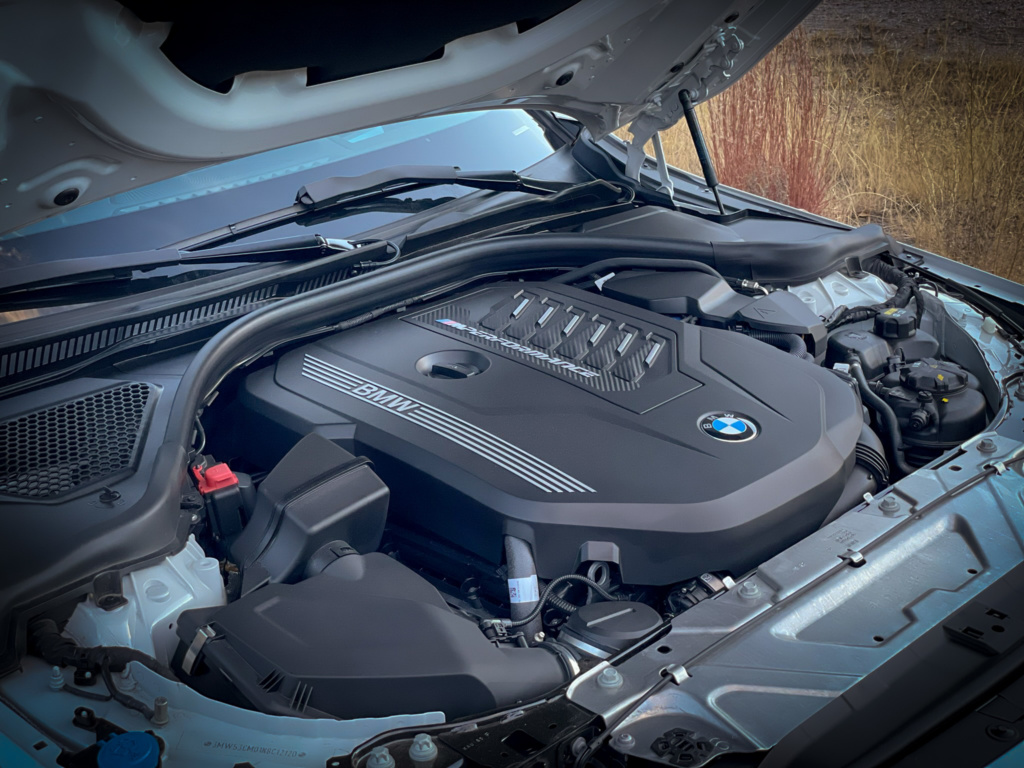 The turbocharged inline six-cylinder engine and eight-speed automatic transmission provide more than enough force to be satisfying and will launch the BMW to 60 mph in just over four seconds. With 382 horsepower and 369 pound-feet of torque from 1,800 to 5,000 rpm, the standard all-wheel-drive system is practical and very effective yet it takes away some of the tossable playfulness – at least on public roads – that its chassis feels like it could deliver. Its overall performance falls in the camp of being more mature and impressive rather than thrilling and engaging.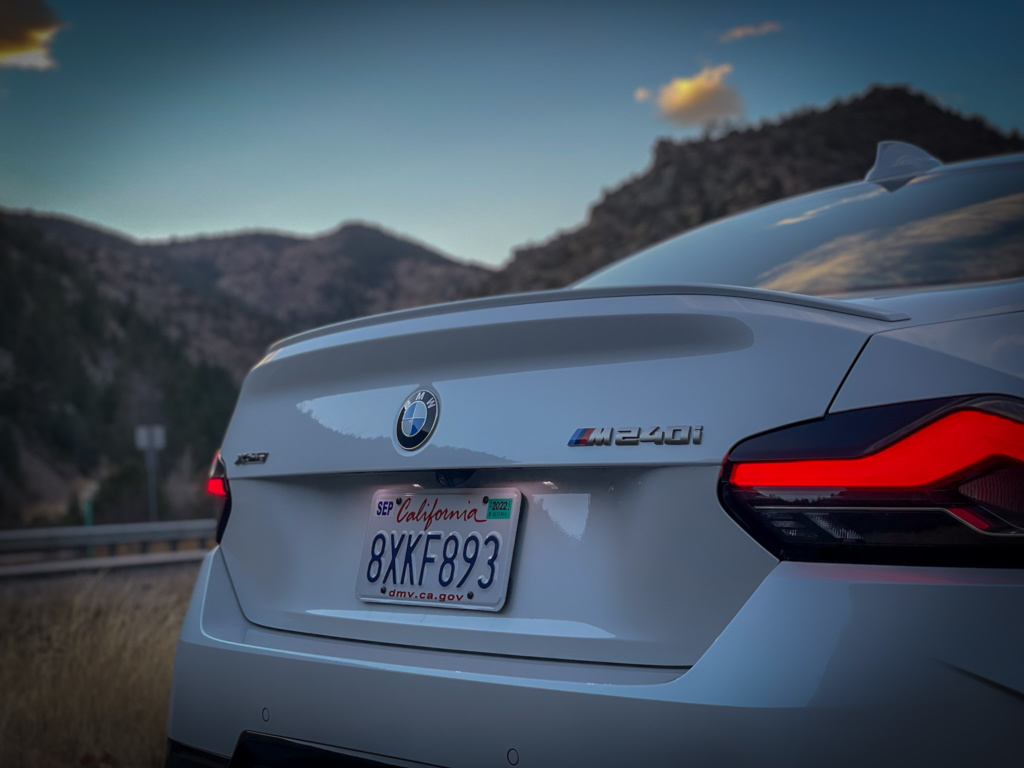 The BMW M240i xDrive provides a balance of commendable comfort, premium features, and high performance that belies its $55k sticker which suddenly seems like a reasonable price. Now, if only the exterior design applied that same reasonable thinking…