+ This Corolla GR is the wild version of the world-popular small car hatchback. Essentially, a rally car with a warranty, the GR is an all-around performance machine.
+ Built on a separate assembly line from the Corolla, the GR gets additional chassis strengthening and unique body panels. In person, it's a home run.
+ Trick all-wheel drive can adjust the front-to-rear ratio from 70/30 to 30/70 with a 50/50 lock setting. Simply adjust using the dial on the center console. The optional performance pack adds limited-slip front and rear differentials.
+ The 1.6-liter three-cylinder turbocharged engine develops 300 horsepower and 273 pound-feet of torque and sends power through a standard six-speed manual transmission and expresses its gases out an active exhaust system.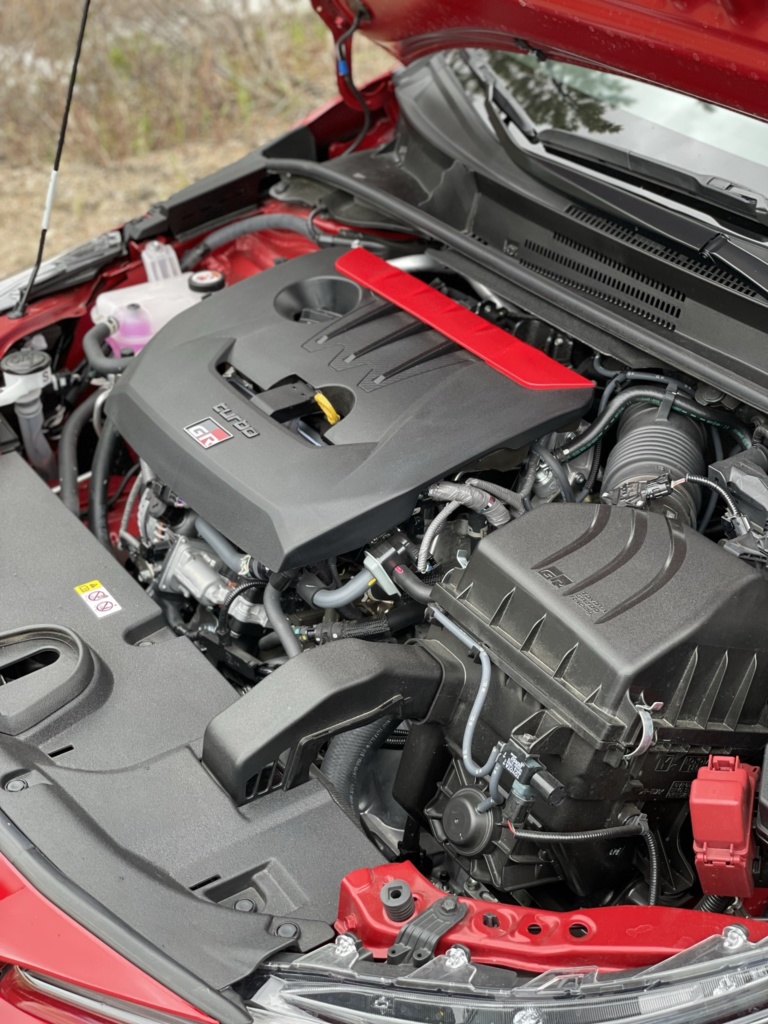 + The upgraded suspension, wider track, bigger brakes, unique wheels, and even a mechanical hand brake complete the rally racing-inspired Corolla.
+ On the road: What a drive! I was expecting something much different in terms of engine refinement and power delivery – typically, small engines that deliver big power mean a significant drop in drivability. That's not the case here. This engine is responsive at any rpm. It pulls excitingly from down low in the rev range up to the red line. The clutch take-up is flexible enough to quickly build confidence and still can grab on tight for a quick and satisfying upshift. Heel-tow requires more practice and thankfully the engine's rev-matching program can be turned on with a simple push of a physical button on the dash.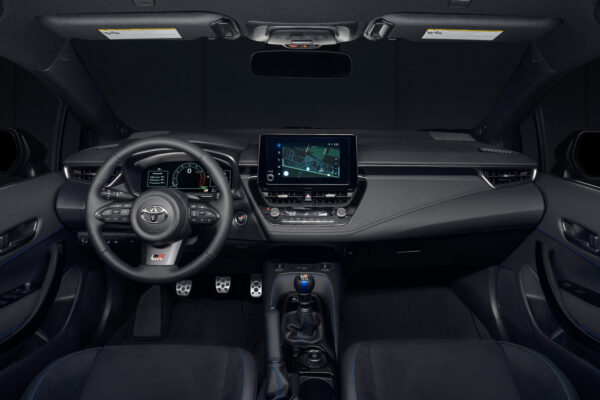 During my very brief drive, the Corolla's ride impressed me to the point where thoughts of the GR as a daily driver started to come together. Adding to that consideration is a backseat that is roomy enough for two adults and a cargo area that brings legitimate utility.
The fact that Toyota even put this car together is a treat for the enthusiast, but to top it off with a sub-$40k price tag, the Corolla GR has an incredibly high fun factor while amazingly, losing little of its practical roots.