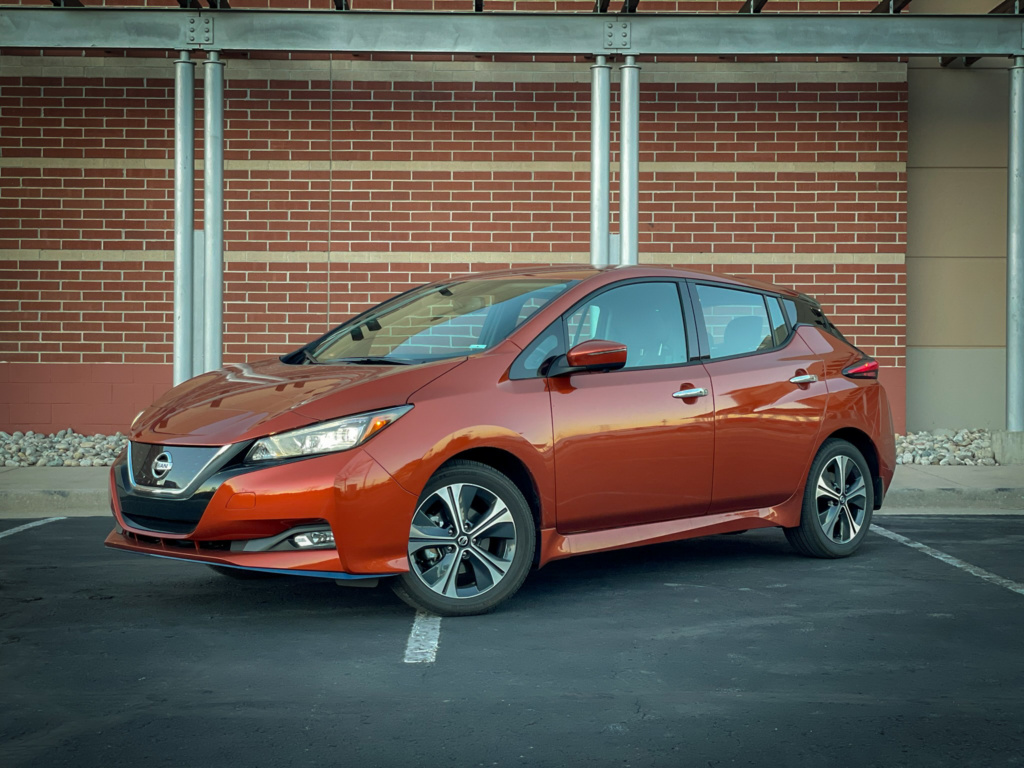 The 2022 Nissan Leaf may not be the new kid on the block but this year it receives a significant price drop that keeps it rightfully within the new EV-car conversation.
Having first debuted as a 2011 model, the Leaf helped set our expectations of what is an electric vehicle. Its hatchback shape was practical and its compact size was full of aerodynamically derived shapes that helped it achieve an EPA-estimated 73 miles from a full charge. Regular updates to software and hardware extended the Leaf's range, but it wasn't until the 2018 model year, when the Leaf was fully redesigned, that it packed a much-improved battery pack.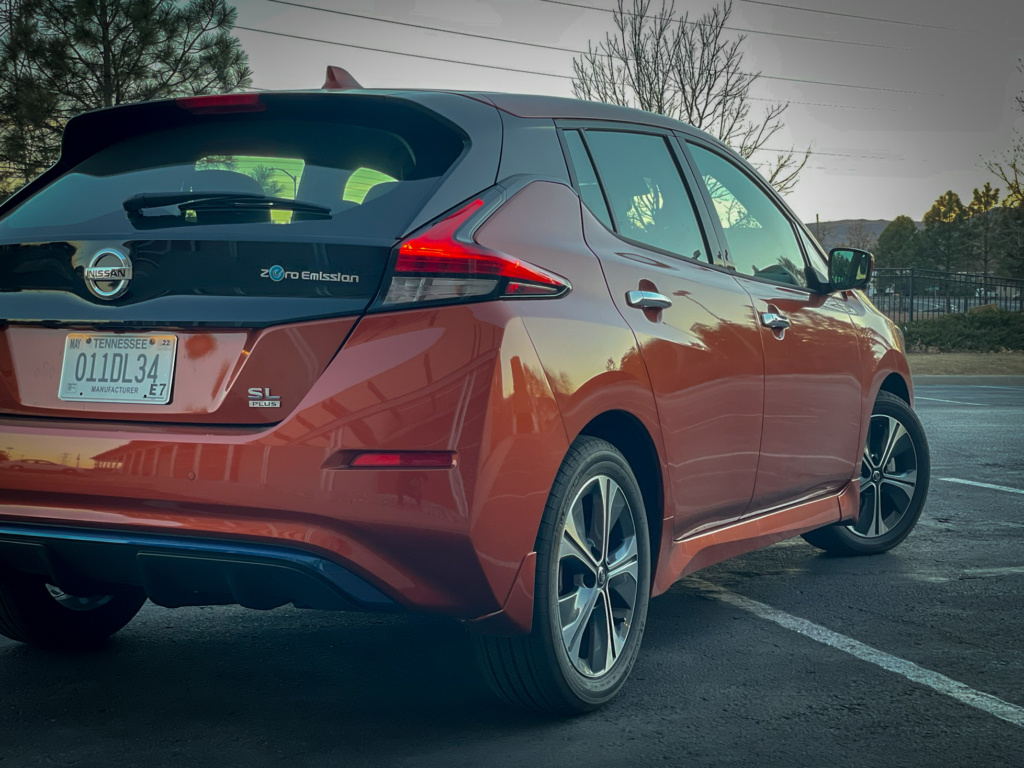 Far less quirky looking yet still instantly recognizable as the world's once best-selling EV, the Leaf is now packed with a 40 kWh or a 62 kWh battery in the "Plus" model, seen here, which delivers an EPA-estimated 226 miles of range. The Leaf's powertrain also allows for reasonably fast recharging – reaching 80% from 0% in about 60 minutes. You'll still want your own readily-available overnight charging unit for cheaper rates, but public stations like this pristine example at a Target outside of Denver show how convenient charging while on the go can be.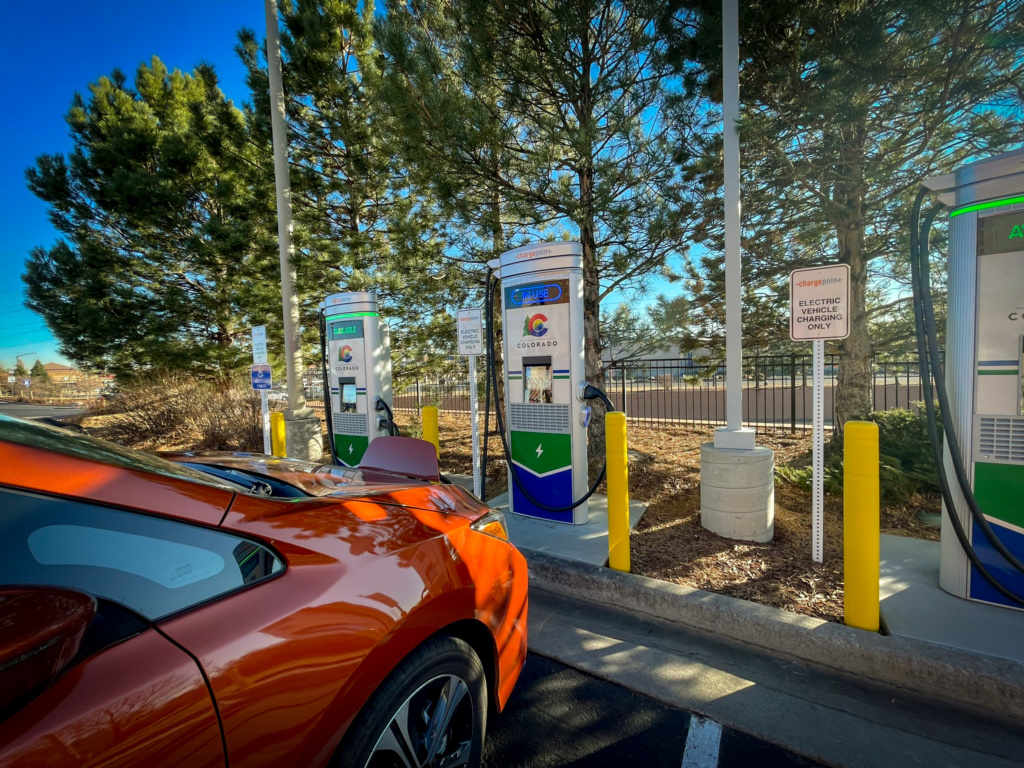 The Leaf sends its power through a 160 kW motor that is strong and easy to modulate as you're continuously balancing power with traction. It's entertaining off the line and maintains its enthusiasm for acceleration all the way up to highway speeds. The battery pack's low position in the chassis also plays a part in delivering an impressive ride with a level of road isolation typically reserved for much larger (and more expensive) vehicles.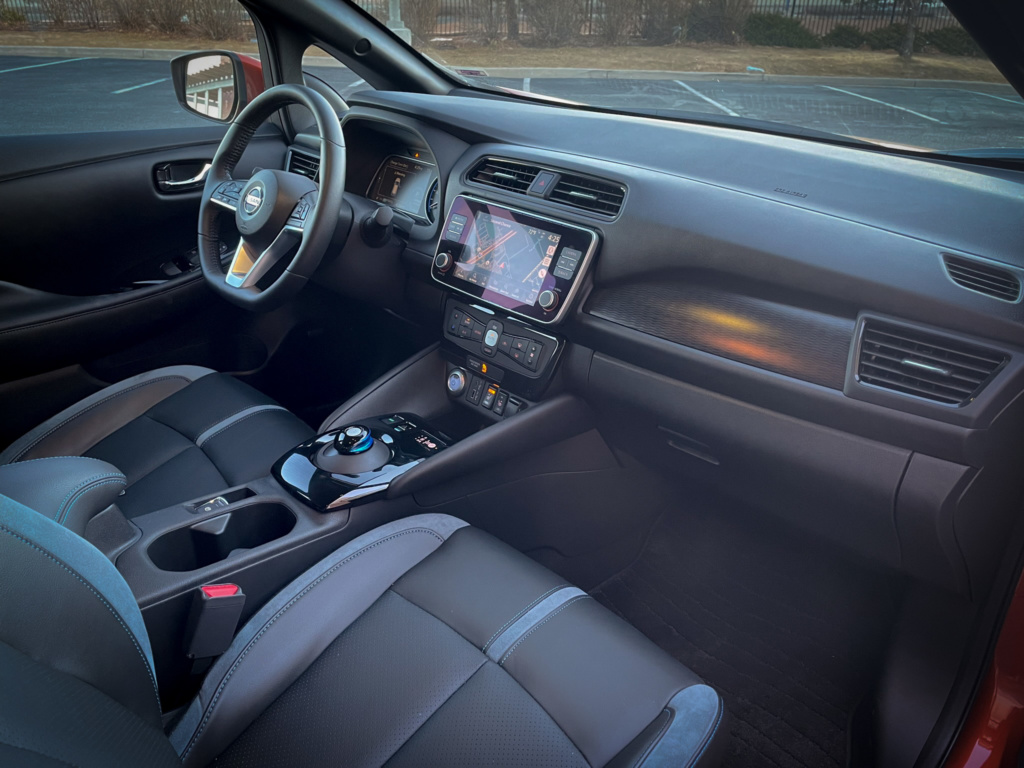 At parking lot speeds, the steering is video-game light but it progressively firms up once underway and ultimately scores with its balance between comfort and responsiveness. Add in a raised seating position and excellent outward visibility, and the Leaf is an incredibly easy car to drive smoothly and confidently – especially compared to today's common case of surging turbochargers and overly busy transmissions.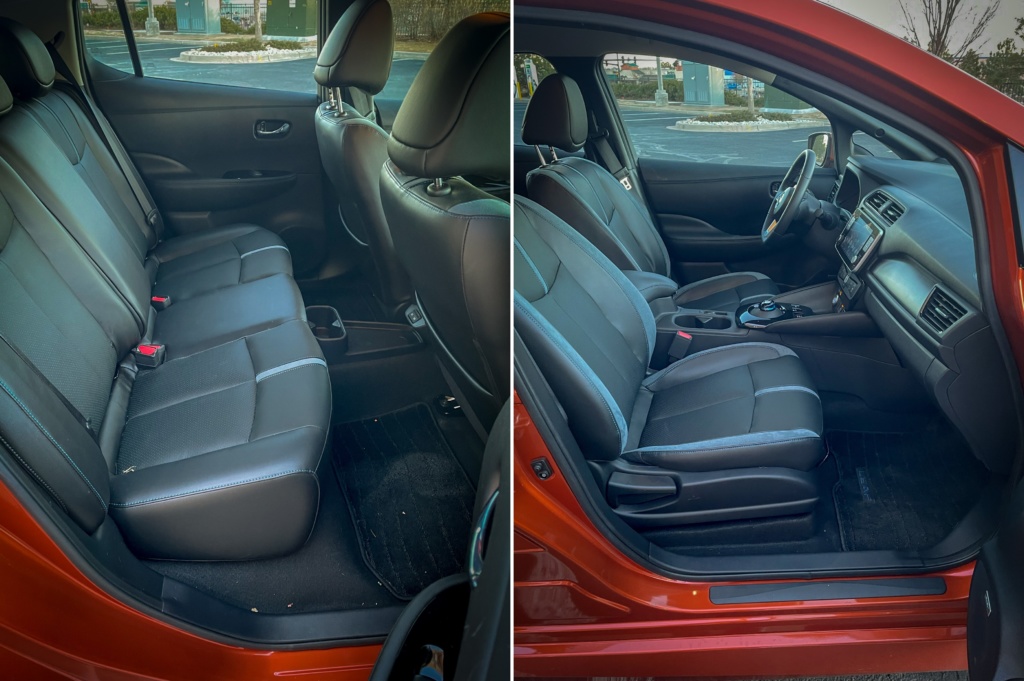 Inside, however, the Leaf asks for forgiveness. Newer EVs are spoiling us with their flat floors and roomy storage spaces while the Leaf has a center tunnel that runs between the front seats and is tall enough to divide the rear passenger foot space. Storage space up front is also not as large as it "should" be as its primary cubby isn't even large enough to fit a typical phone. Rear seat legroom isn't anything to write home about either but it is possible for a six-footer to sit behind oneself for a short road trip. The cargo area is as large as a typical compact hatchback, however, it doesn't have the clean look and shape of its newer competitors and its deep floor had me angling awkwardly to reach the grocery bags without hitting my head on the cargo cover.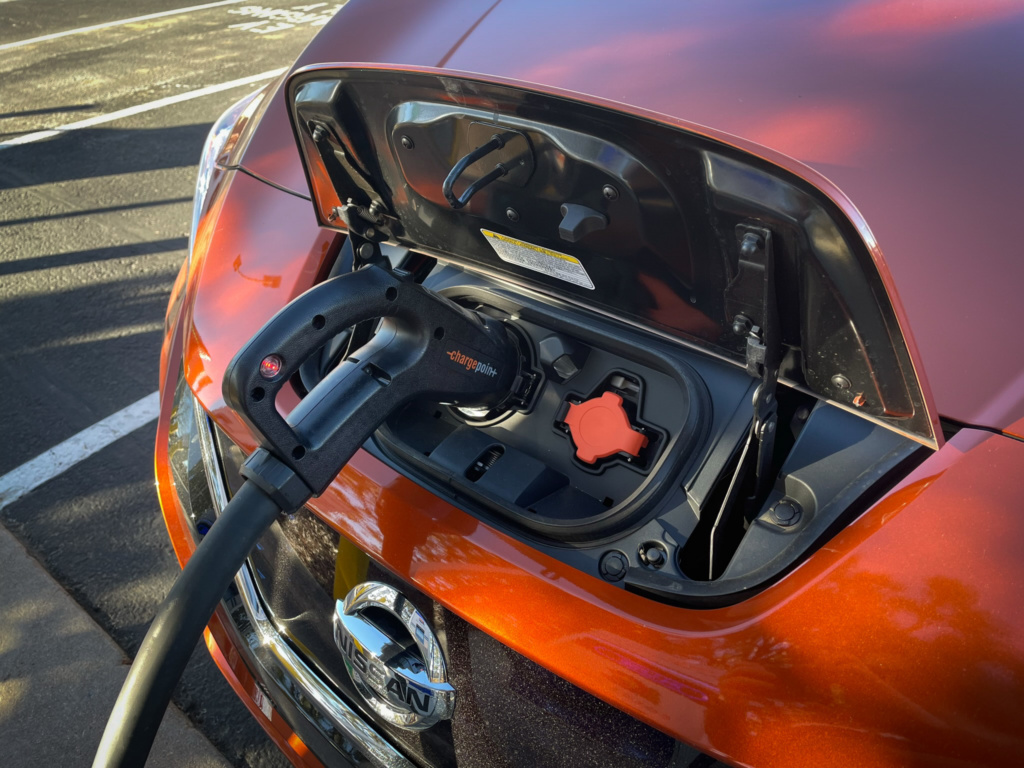 On the technology front, EVs are often synonymous with the latest in infotainment and fresh-thinking designs. But it's because they often lead the industry with innovation that the three-year-old Leaf already feels significantly aged. Everything works fine and communicates effectively but its graphics are starting to feel gritty, and the gauge cluster display feels overly simplistic. It's an unfair criticism that EVs face (look at the poor residual values), but there is something to be said for the affirmation provided by the Nissan's physical controls and an intuitive gear shifter.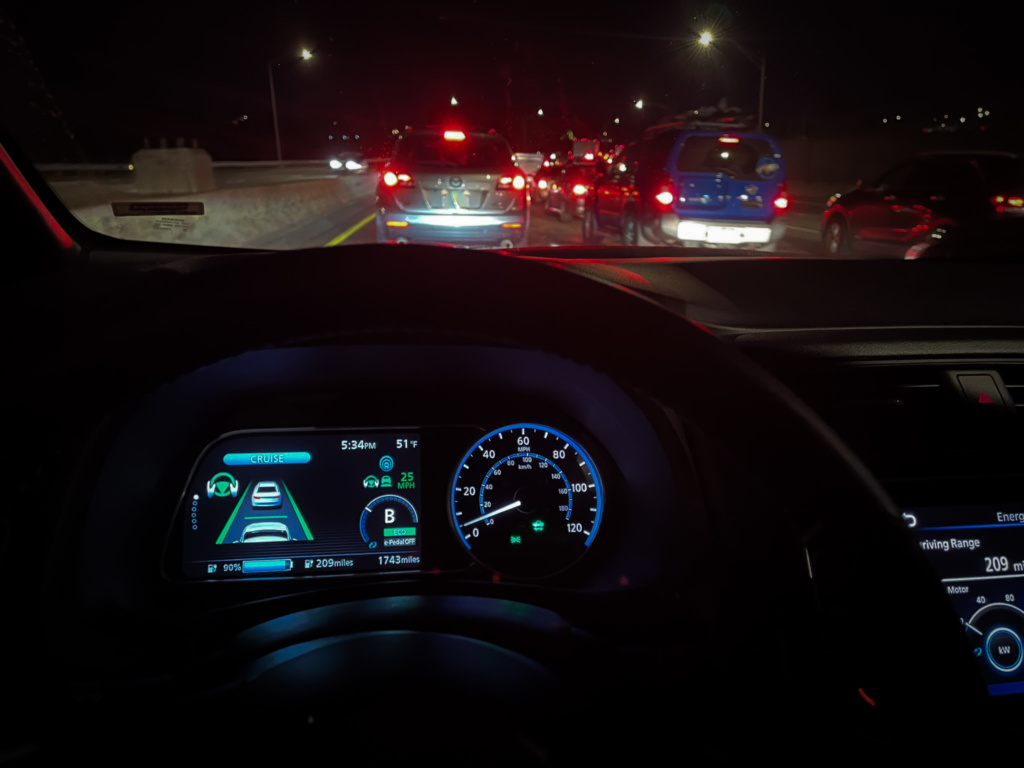 While the Leaf may not find itself among the dramatic designs that we're seeing across the EV landscape, its familiarity in looks and its driving nature make it a very appealing car. Add to that its sub-$30k price tag and the Leaf presents a level of affordability that's rare among electrics.