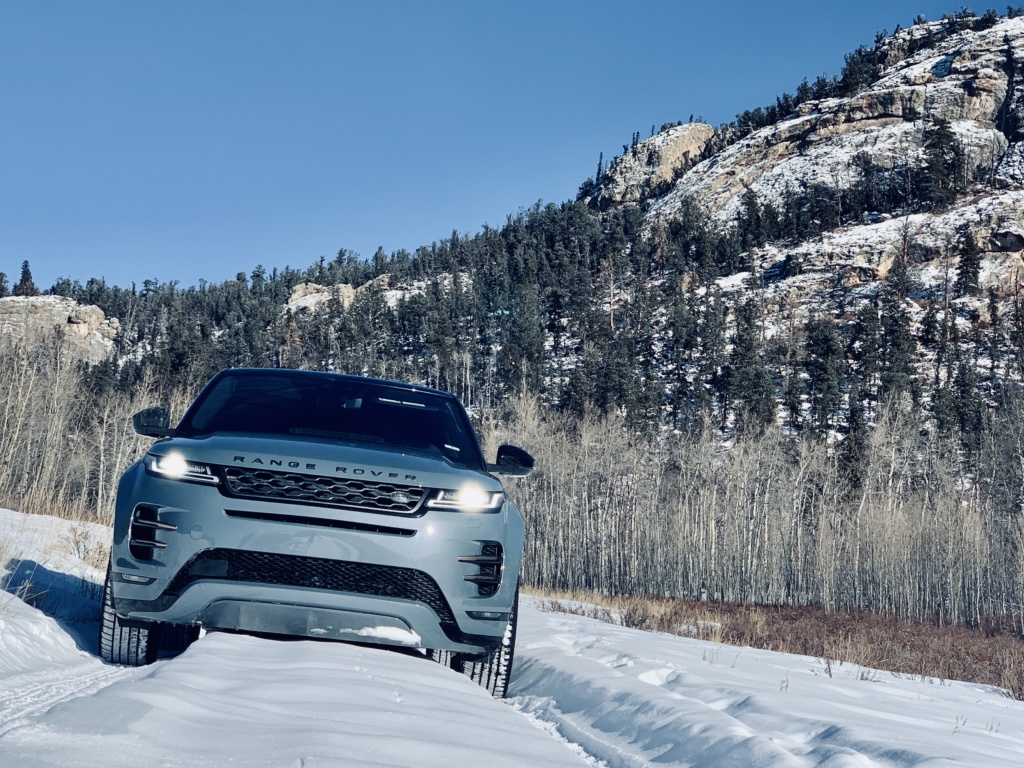 The all-new 2020 Range Rover Evoque tightens up the design of the out-going model with sharper design features and larger surfaces for a distinctly modern design. It's much more than skin-deep though, as the new chassis, powertrain, and off-road capability reveal a level of poise that is very much Range Rover-esque.
Features and Material Quality: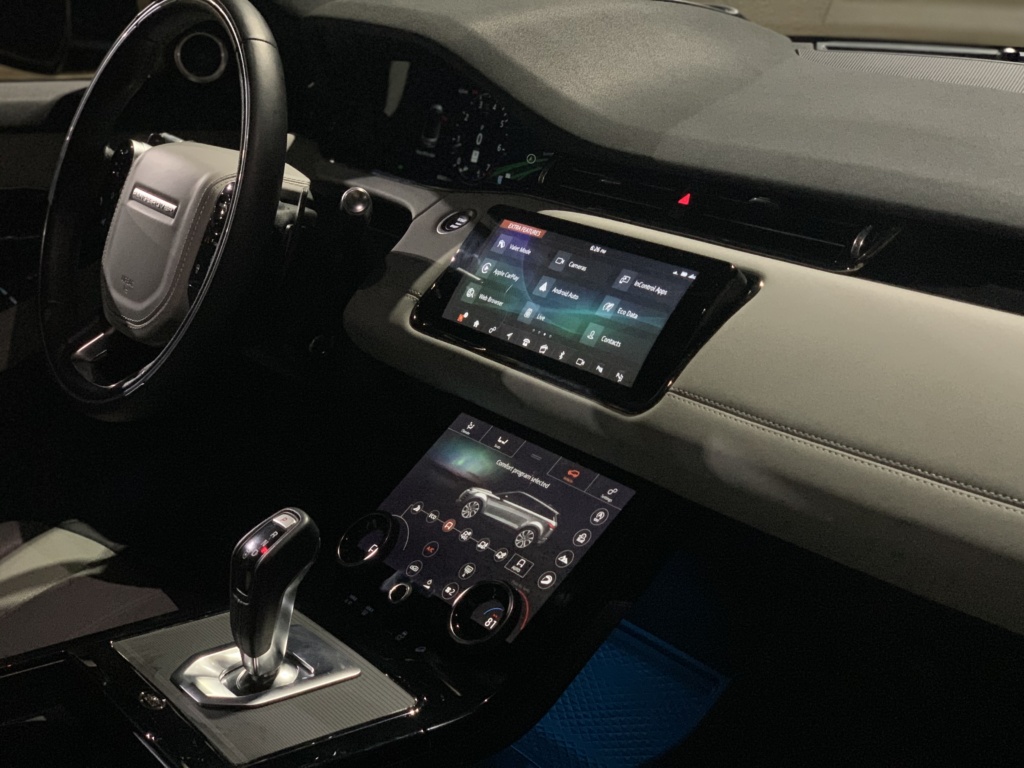 Looking at solely the features list, the $59,215 Range Rover Evoque First Edition appears overly priced, but factor in the modern design, high-quality materials, excellent fit and finish, and, of course, the cache of being in the Range Rover line-up, and the unique crossover won't leave a sour taste in your mouth.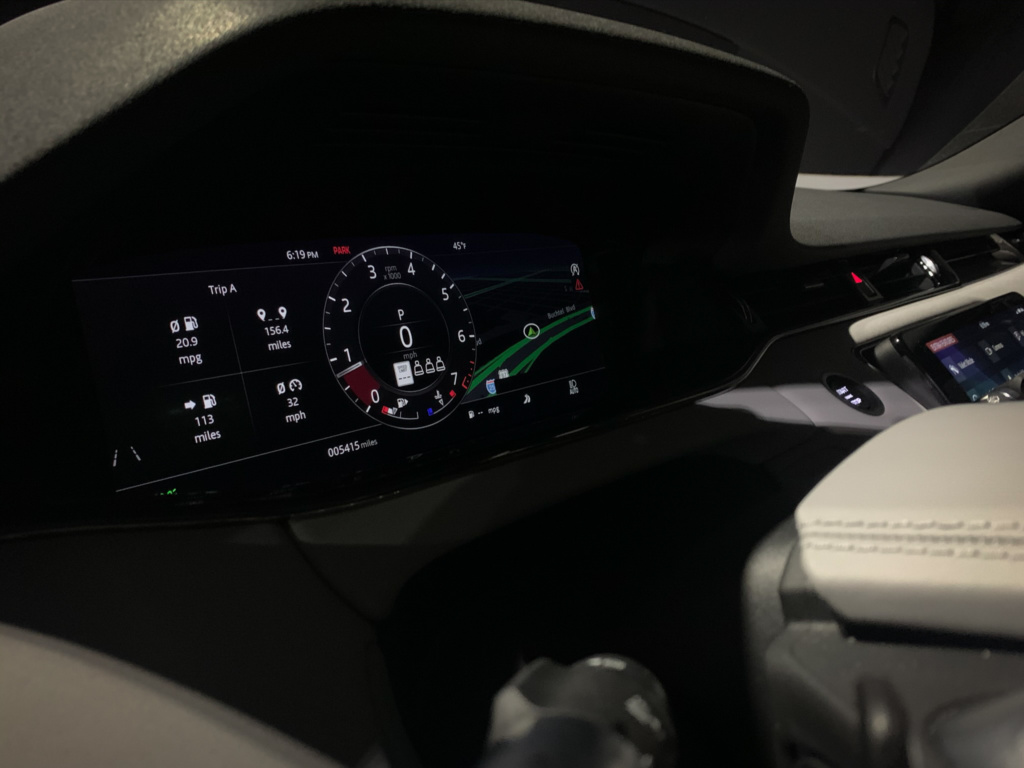 Many of the expected features in this price range are included such as stylized LED exterior lighting, 20-inch wheels (this particular example rolls on 21-inch wheels), panoramic glass roof, power tailgate, head-up display, perforated leather seats and steering wheel with heating, and many things automatic such as headlights, high-beams, wipers, and dual-zone climate control. Front and rear fog lights are proper British attire while copper exterior trim on the front bumper, hood, fender, and exhaust finishers bring a decidedly modern flair to the exterior. Power retractable door handles, a 12.3-inch digital gauge cluster, two 10-inch configurable touch displays, and an excellent rearview mirror display demonstrate the new-ness of the Evoque. That last feature in particular not only lessens the compromising effect of the narrow window openings but, with its perched position on the roof, virtually eliminates any blind spots and even makes headlight glare a complaint of the past – something that its auto-dimming exterior mirrors can only dream of doing.

Styling and Size: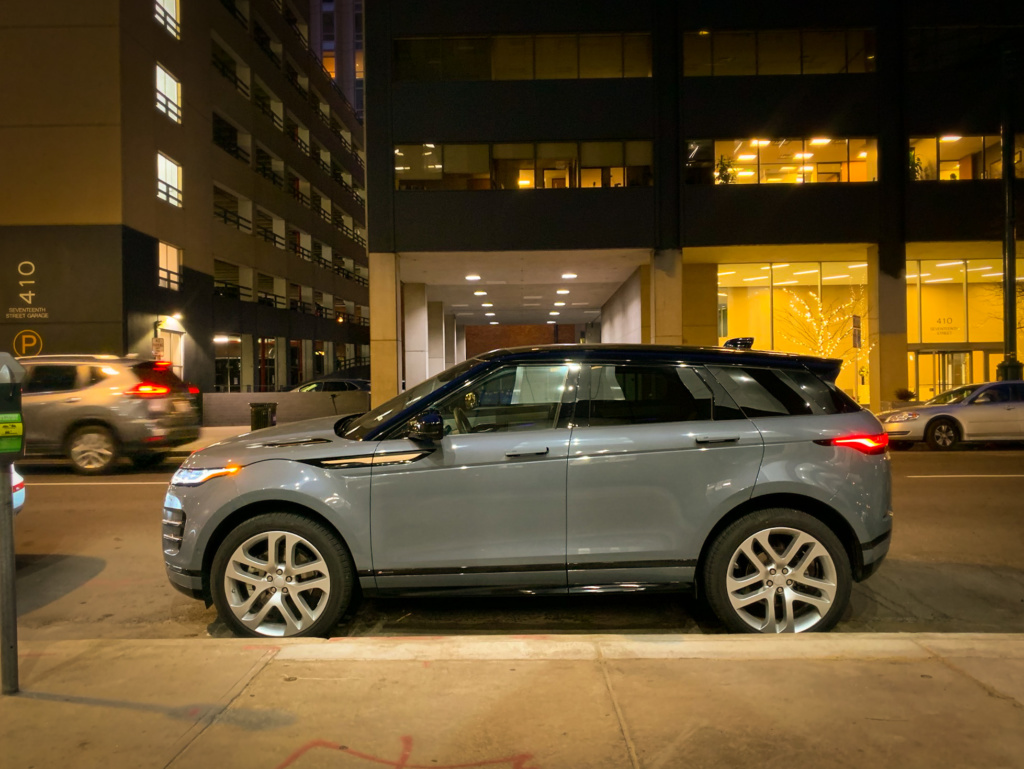 While the exterior has been entirely reworked, it remains instantly recognizable as an Evoque. The details are crisper and more impressive while the panels look smoother and are less interrupted by exterior trim work. It's a clear sign that the styling of the first-generation Evoque resonated with its target audience. Updates to the interior are more substantial and the design carries the same essence of its premium-class, bigger Range Rover siblings. A low front dash and pronounced gauge cluster hood are classic rear-wheel-drive packaging cues, while minimal visible panel gaps and small details like the dark bronze finish on the trim surrounding the air-conditioning vents, smooth gloss-black painted center console trim, and steering wheel button descriptors that elegantly change depending on the screen menu, are big contributors to its modern and high-class interior atmosphere.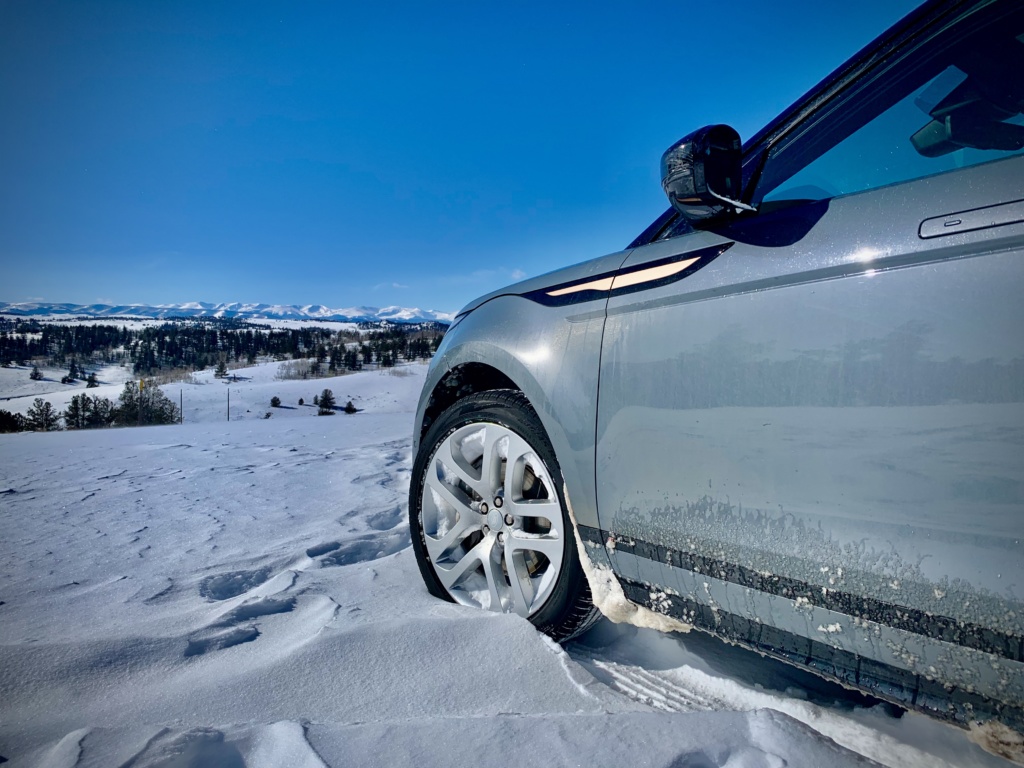 The Evoque is intended for the urban dweller and as such, its relatively small size is a key attribute. At only 172.1 inches long and 78.6 inches wide, the Evoque is sized to fit in the parking space that others pass by yet it has the interior flexibility to transport four adults (there are actually five seat-belts) comfortably with good leg and headroom, as well as carry long bulky items when needed by folding the second-row seats. The redesigned rear suspension enables 21.5 cubic feet of space behind the second row which is good, considering the compact dimensions.

Powertrain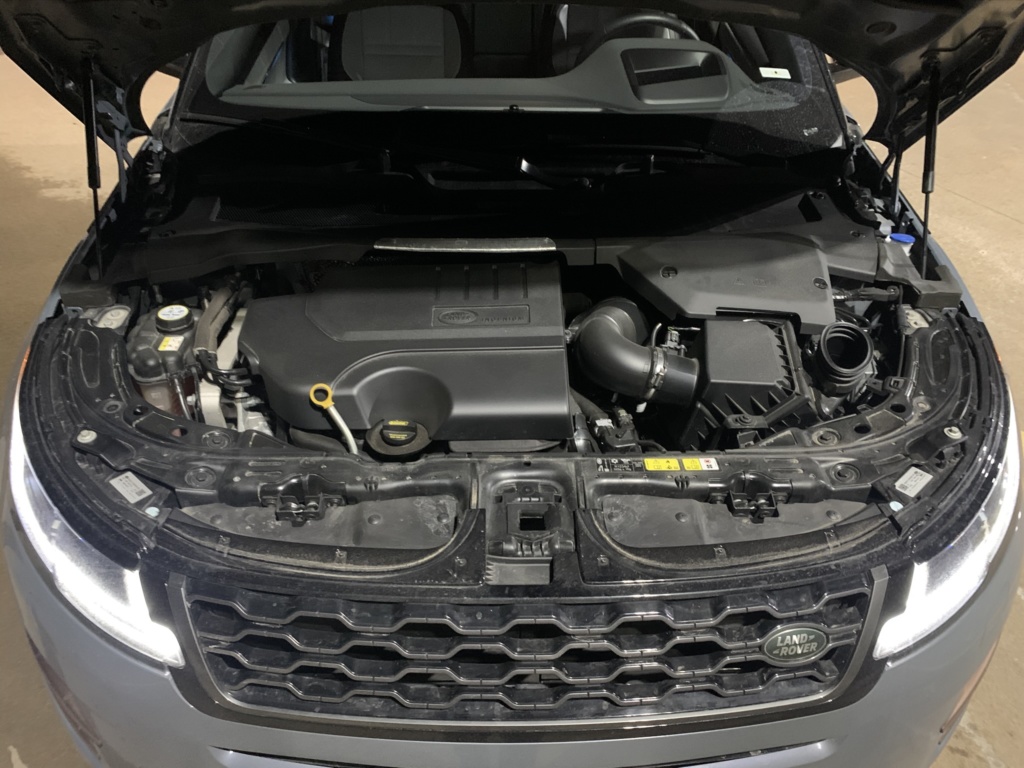 The first generation Evoque brought high-style and luxury to the compact crossover segment, essentially creating a new genre, however, the powertrain's lack of refinement meant that smooth acceleration was a chore for the driver as the on-off nature of the turbo and the irrational shift logic of the transmission were difficult to predict.
This 2020 Evoque maintains its stylistic presence while a new engine and transmission software demonstrate the significant lessons learned. The 2.0-liter turbocharged four-cylinder puts up fairly benign performance numbers – 246 horsepower, 269 lb-ft of torque – but passing power felt just a toe tap away. The transmission's logic is much improved the engine's wide powerband rarely requires a downshift, however, it can still get tripped up in specific situations where a quick foot-to-the-floor sends the transmission looking for the lowest gear possible and then waits for the engine to spin up to near red-line before re-engaging. While it's an area for improvement, it can also be avoided and in most cases, the engine/ transmission duo is perfectly poised and provide a composed drive that's expected from a Range Rover.

Off-Road: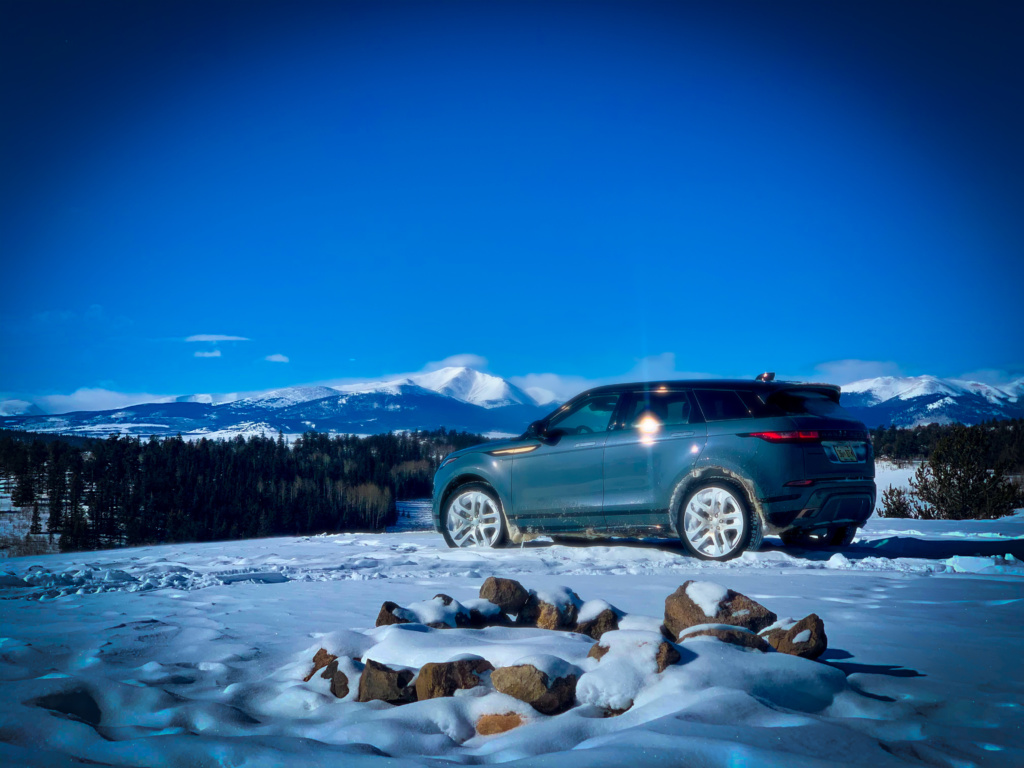 Also necessary to be a legitimate relative of the Range Rover is more than a poseur level of off-road capability. It doesn't have a low range or heavy-duty underbody protection, but it does utilize Land Rover's latest Terrain Management system which demonstrates how traction management is about more than just getting power to the wheels. A Low Traction Launch mode gradually applies power to prevent wheel slip and proved itself to be the real deal by carrying the Evoque up a slippery snowy slope when manual throttle input only led to spinning tires. Downhill speed is easily managed by Hill Descent Control which can brake any individual wheel should one or more of the others be up in the air. Its 22.2-degree approach angle, 20.7-ramp angle, 30.6-degree departure angle, and 8.3 inches of ground clearance are a mixed bag of less and more than others in the compact crossover segment. For regions that often deal with flash flooding, the Evoque's nearly two feet of water fording capability is good back-pocket information to have. A feature not available on the First Edition is the ClearSight Ground View where camera images are coordinated to provide a view "through" the hood for precise wheel placement – a big boon for steep ascents and tire placement. And for those uninitiated, Land Rover has several off-roading schools across the country to gain confidence and an understanding of how these systems function in near silence underneath.

Ride and Handling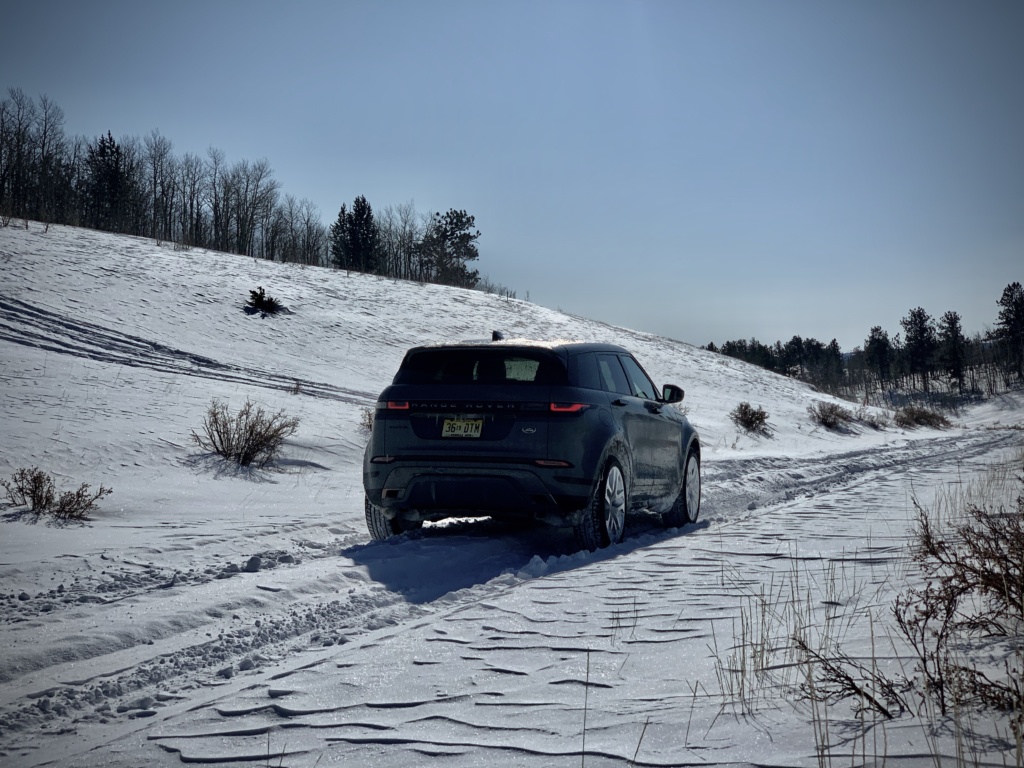 The 2020 Evoque's all-new platform allowed the engineers to pin-point its characteristics and the result is a ride with few shortcomings. Sharp impacts are absorbed despite the 21-inch wheels and low profile tires though road feel is not lost – advantageous when husting around the winding mountain roads. The Evoque's composed handling is aided by adaptable dampers that do an excellent job managing large and small road imperfections at low and high speeds. Even with four passengers on-board, the Evoque rode with a calmness worthy of the Range Rover name.

Safety: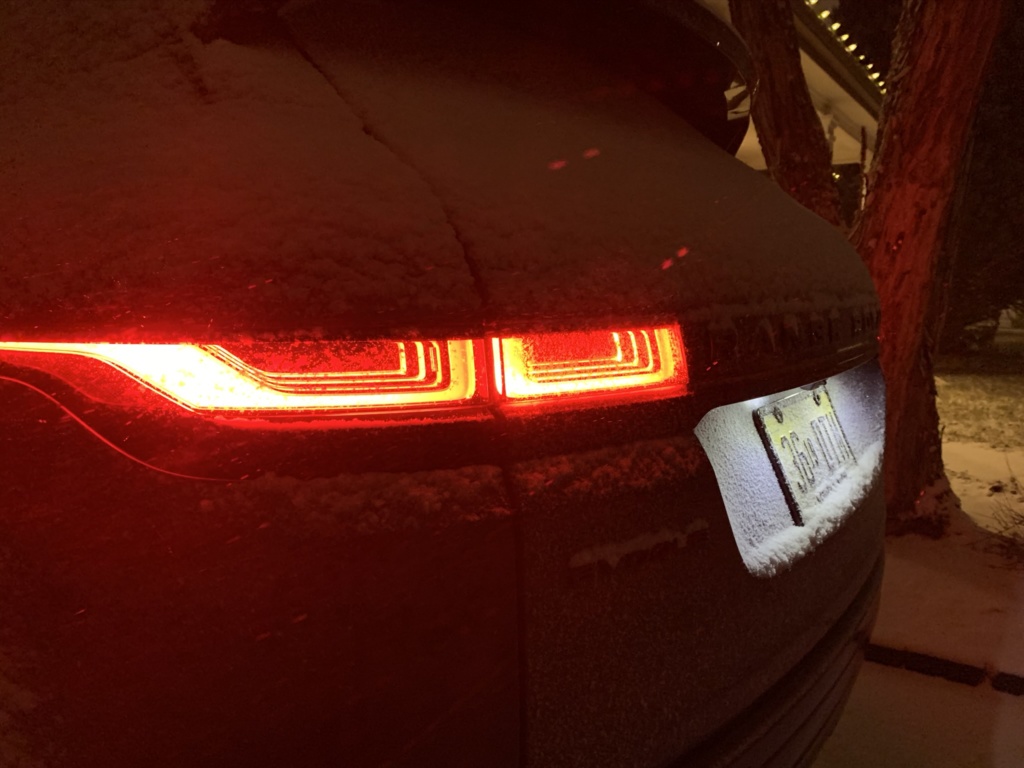 Following a pattern that is oddly normal in the luxury vehicle crowd, the Evoque is standard with automatic emergency braking, lane keep assist, and parking sensors, however, blind spot indicators and active cruise control are a part of the $1,700 Drive Package. The systems worked well with only a few false-positive notifications. The Evoque remains composed even during rapid lane changes and the brakes are powerful. Strategic placement of varying levels of high-strength steel helps direct crash forces away from the cabin. The Evoque has yet to be rated by IIHS or NHTSA.

Conclusion:
The 2020 Range Rover Evoque is a full-on modern impression of the original though it's much more than a simple update. A thorough rework of every aspect of the segment-defining compact crossover keeps the Evoque at the top of its game and very much a Range Rover.