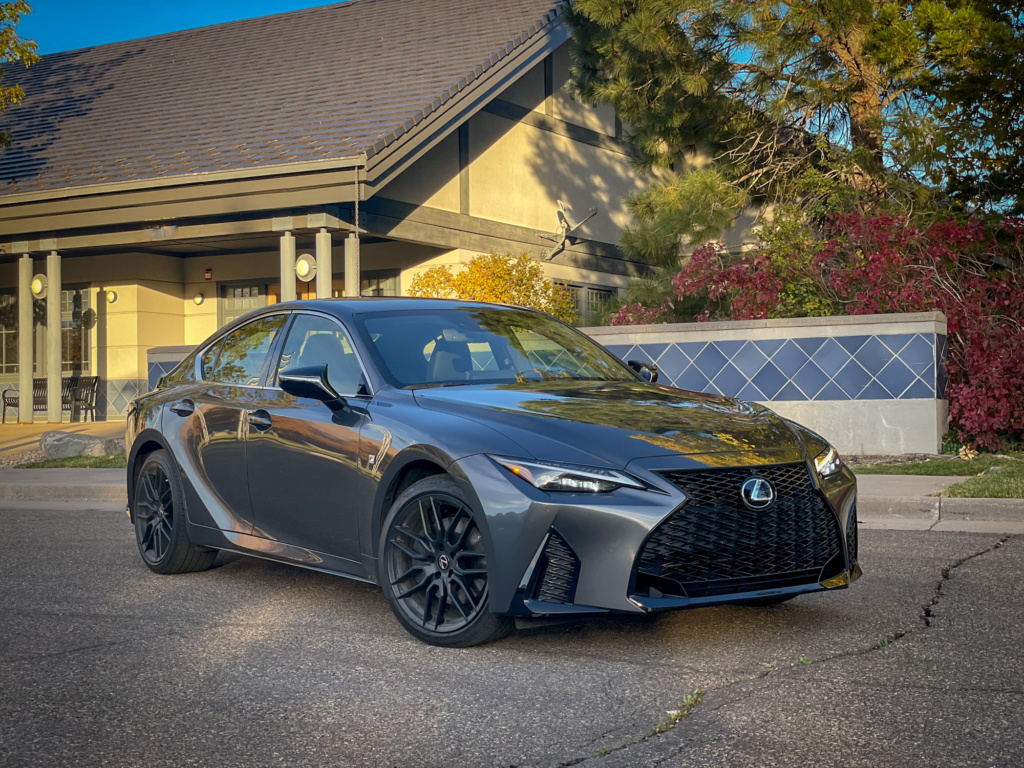 Looks can be deceiving – especially in the case of the Lexus IS 350 AWD. Its current silhouette has a close resemblance to its 2014 debut model year, but this year it gains numerous updates that go beyond the typical nip and tuck. But all this while the IS has been honing its existing designs, the competition has been making significant leaps in technology and design that has the IS feeling like it's holding onto the past just a little too tightly.
The sport sedan's exterior has always captured the timeless rear-wheel-drive proportions and each successive redesign has brought a bit more excitement. For 2021, the IS receives an updated look that emphasizes a wide stance and its styling lines look tauter. This F Sport trim receives a unique front bumper that neatly integrates the large grille whose intricate shapes require the use of six different cutting tools – an extreme effort to achieve the styling intent.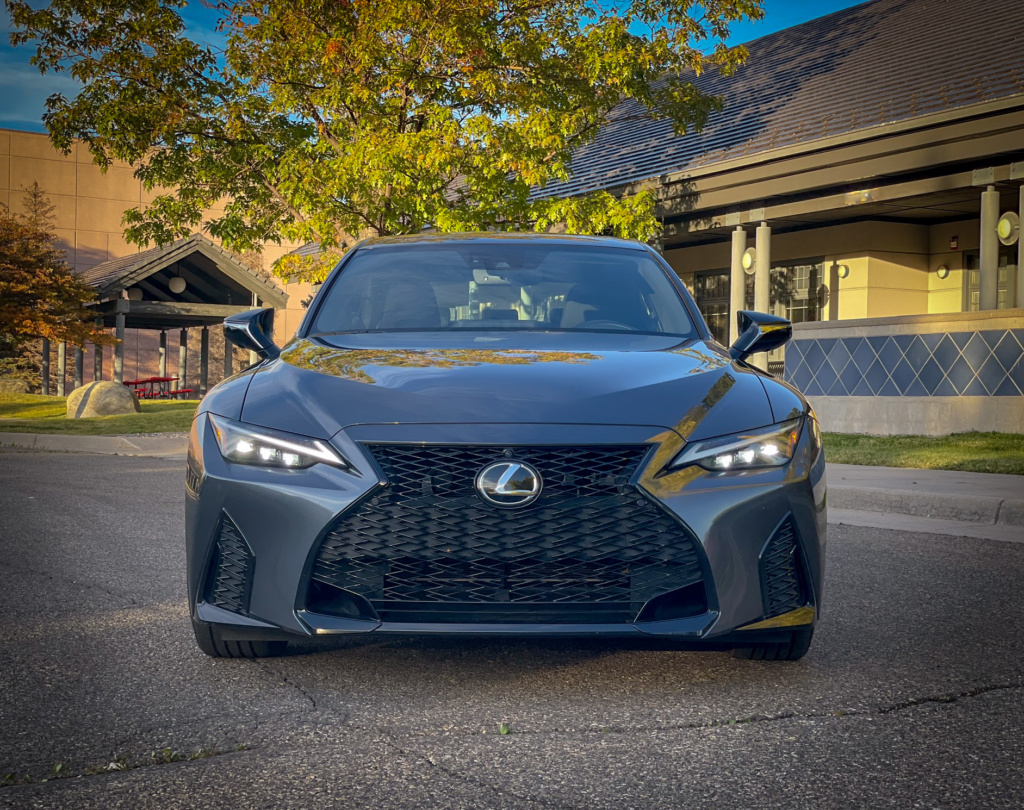 Its optional triple-beam LED headlights add to the intricacy and extend into the wider front fenders which make room for the added wheel width. A horizontal styling line runs the length of the IS' side profile while a dramatic swooping curve reaches up from the rocker panel to wrap over the more pronounced rear fenders. At the rear, this F Sport's carbon fiber rear spoiler, gloss black lower fascia, and dual exhaust outlets add a sporty flair while a crisp LED taillight strip brings nighttime distinction.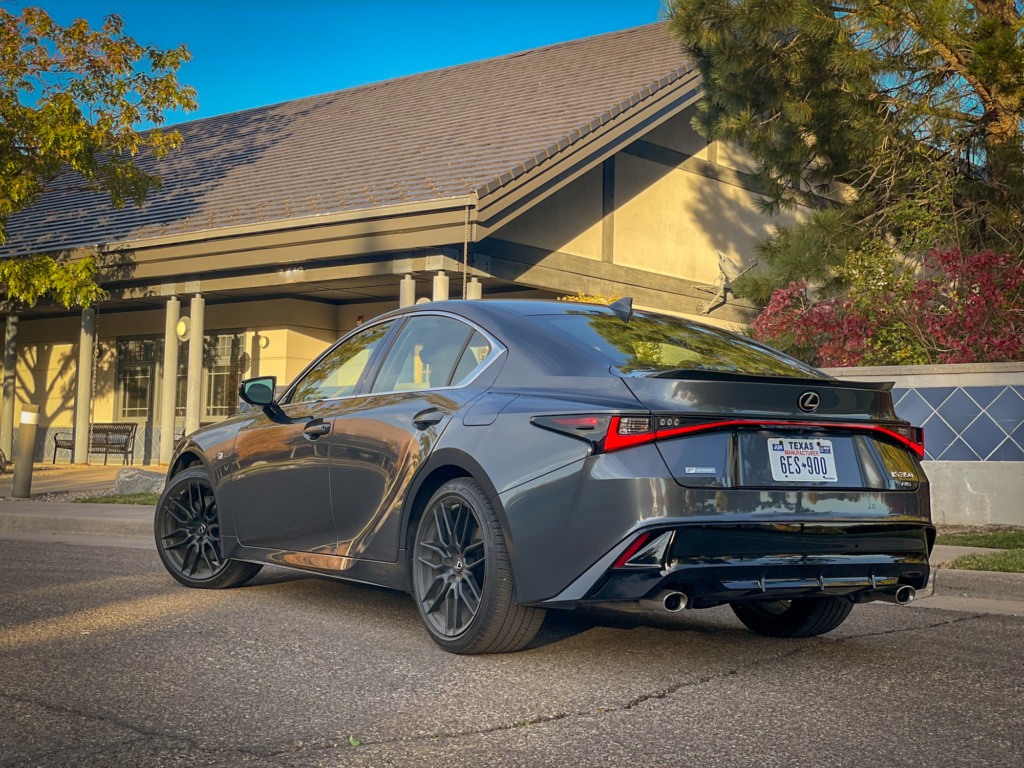 The interior receives a similar level of upgrades, whereas the design of the cabin remains the same as before but notable improvements can be found in the details. The most obvious one is the 10.3-inch infotainment touchscreen that is now placed nearly six inches closer to the driver. This F Sport trim also sees newly styled seating surfaces (still a soft synthetic leather) with heating and ventilation, a standard heated steering wheel, a unique digital gauge cluster (with a moving physical surround), sport pedals, and a Mark Levinson stereo system that has more power and speakers. What remains is a tidy cabin that shows its age with several different surface finishes strewn throughout and too many obvious parting lines. Perhaps the interior's greatest example of sticking to its established design is the cruise control stalk that harks back to the 80's – something previously thought to have been extinct.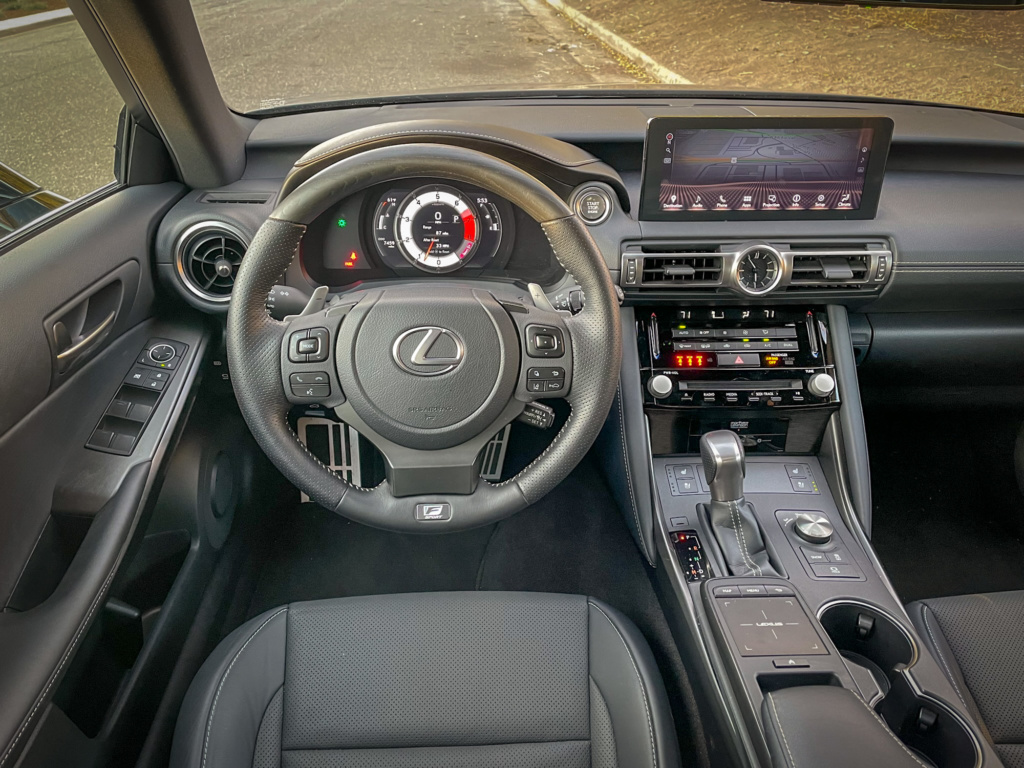 While the exterior and interior have received detailed improvements, the IS gains its most significant updates underneath the skin. Its chassis is more rigid and its suspension components adopt lighter-weight materials and designs. The F Sport's BBS wheels are stronger and lighter than the standard model's and the adaptive dampers have been returned for better all-around performance. The IS is a capable daily driver and does well at absorbing large bumps and small chatter but it feels a bit disconnected and heavy when it's being pushed hard through the low-speed canyon curves and fast transitions.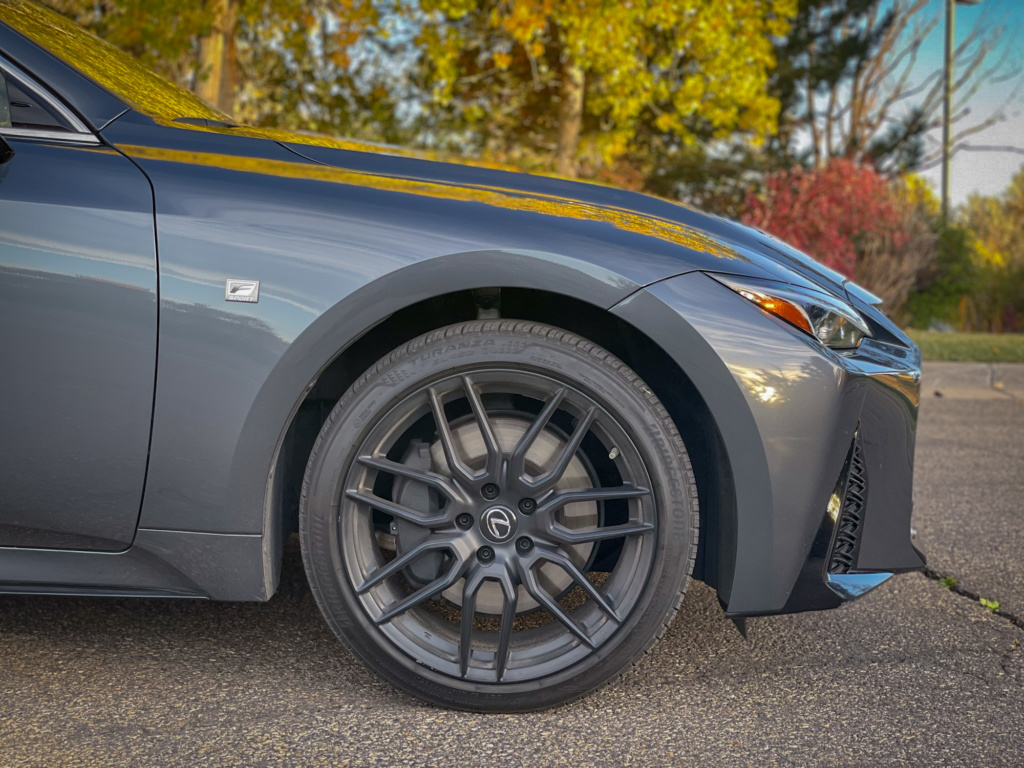 Part of that laggard sensation stems from the powertrain that is a carryover from many years ago. While the rear-wheel-drive IS models receive an eight-speed transmission, the AWD models, such as this model, are saddled with an archaic six-speed transmission whose shifts are slow, slurred, and features ratios that are so widely spaced that the 3.5-liter V6 feels like it has to work hard to deliver enough shove to keep ahead of the flow of traffic. And despite the enhanced sound generator, its high-rpm notes aren't very invigorating.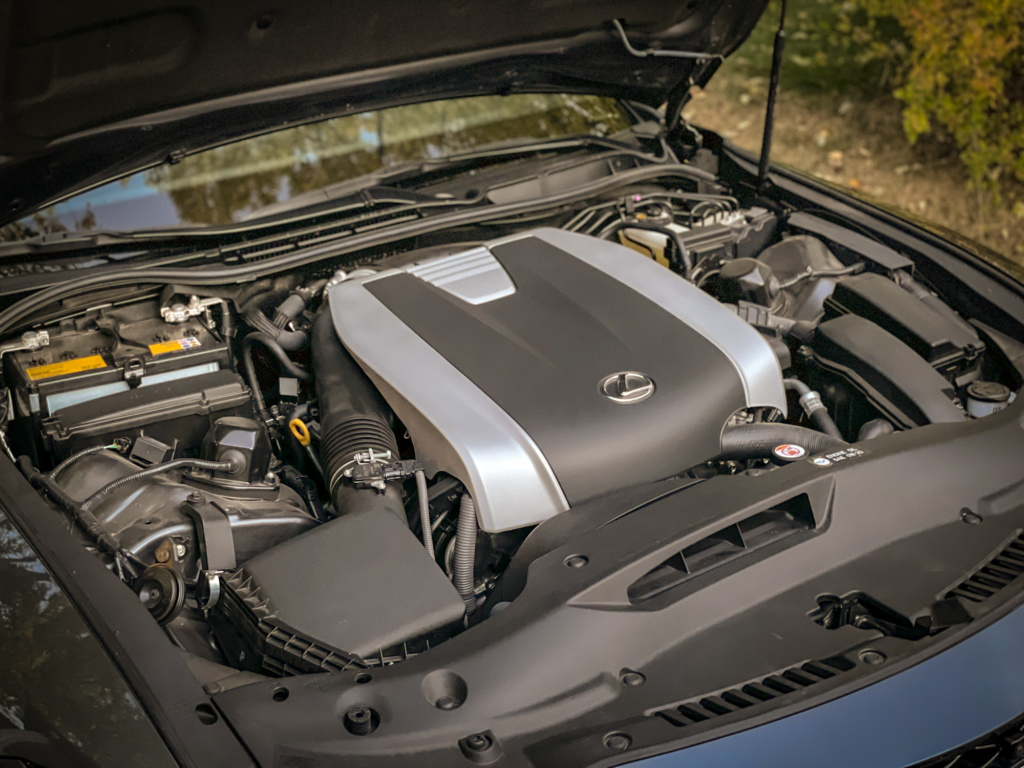 Beyond the added foul-weather traction provided by the AWD system, there seem to be few reasons to opt for this as it adds weight and mechanical drag, which lowers the IS' already back-of-the-pack fuel economy ratings to an EPA-estimated 22 mpg combined – the BMW 330i x-Drive will save you $600 in annual fuel costs – and it feels as if it binds when at full steering lock. 
The 2021 IS 350 AWD F Sport sits at the top of the IS' trim hierarchy and it is loaded with traditional luxury features but its $57k price tag allows one to rightfully expect a more inspirational interior design as well more personalized tech – and not to mention, a more modern powertrain to go along with its attractive and sporty looks.