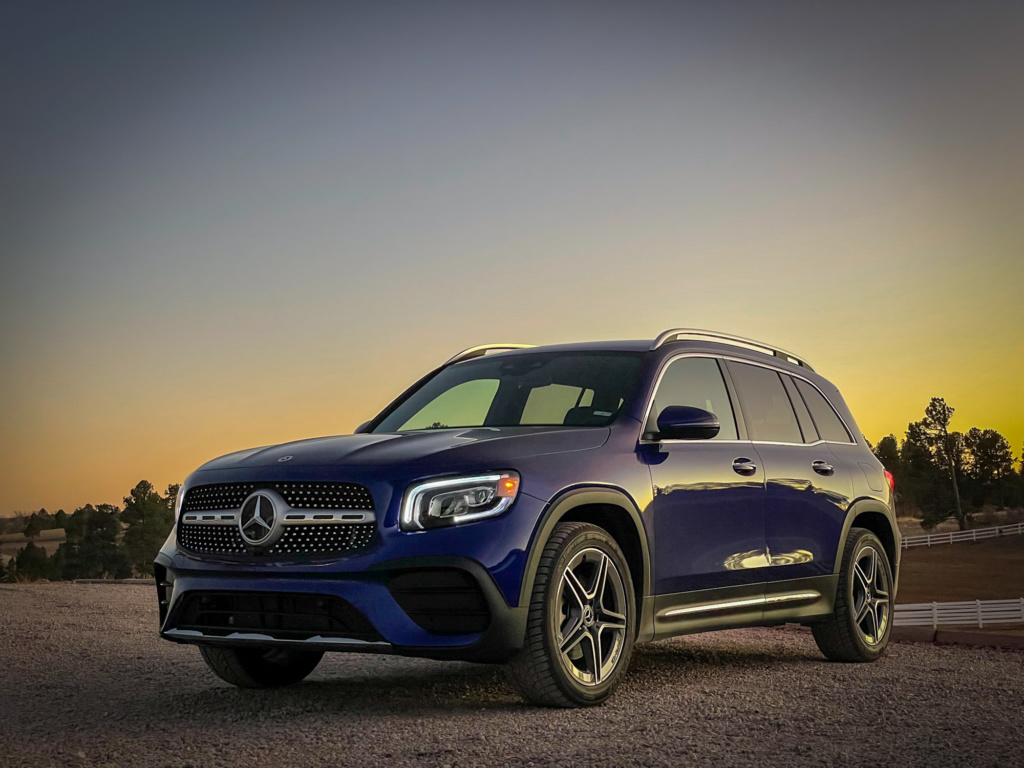 The Mercedes-Benz GLB serves up an impressive level of luxury and practicality that will have you convinced that it's much more expensive than it actually is.
The exterior's styling is meant to evoke a bit of ruggedness and its boxy shape leads to excellent proportions that give it a classic two-box handsomeness. This particular GLB features the AMG package which, among other styling updates, fits lower bumpers that put painted surfaces even closer to the ground and will give owners pause before venturing farther off-road than a graded dirt road, but still, the short front and rear overhangs and black plastic cladding present an attitude of one that's ready to conquer any curb or steep parking garage ramp.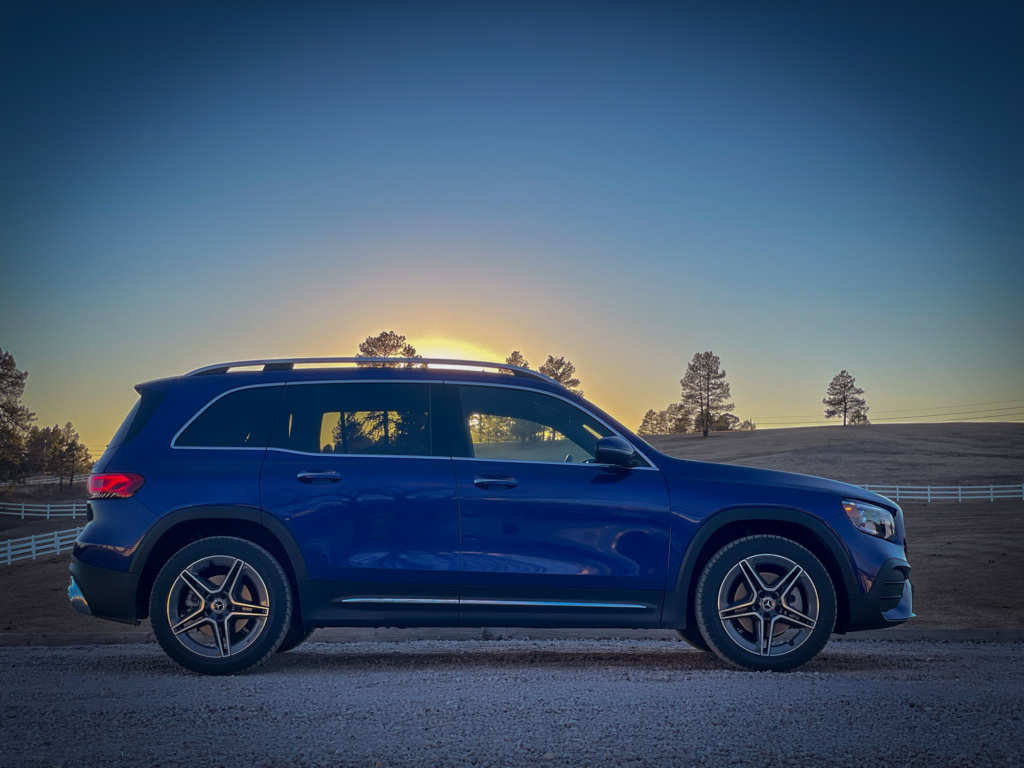 The large LED headlights house blocky chrome details and the body side is smooth and has horizontal styling lines that help it look even larger than it is (182-inches – about as long as an Infiniti QX50 and in between an X1 and X3). Around back, the LED taillights are detailed and rich looking and the faux dual exhaust tips look sturdy and clean. It's effectively a miniaturized GLS on the exterior while the interior shares strong familiarity with the GLA and the A-Class, which isn't a put-down.
Once inside the MB-Tex and microfiber seats provide a comfortable level of firmness and enough adjustability to be supportive for long drives. The interior ambient lighting is some of the most effective in the business – certainly among any of its competitors – but it does reflect off of the windshield and side windows which is somewhat distracting.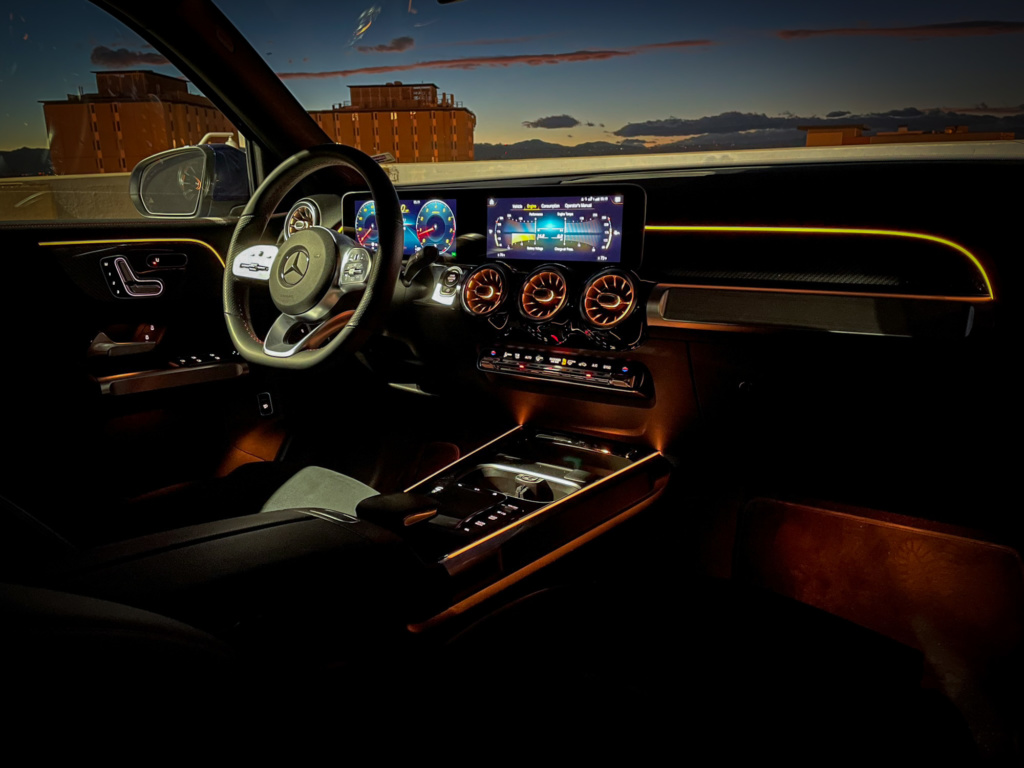 The GLB also provides for the rear passengers with plenty of legroom, headroom, a reclining seatback, several power ports, and quality surfaces. Even the cargo area delivers with its size and flat surfaces. In fact, it's large enough for Mercedes to offer third-row seats albeit with enough room to only be deemed a 5+2 layout, meaning that it's good for kids but not adults. Still, it's an option that few others offer at this vehicle size.
Out on the road, the GLB, like its interior, feels like a much larger crossover – in a good way. The suspension feels like it has plenty of travel for absorbing large bumps yet the adjustable dampers keep it feeling controlled around the curves and firmly planted at highway speeds. The steering feel is an ideal balance between effort and feedback while the cabin is very quiet with very little vibration intruding into the cabin.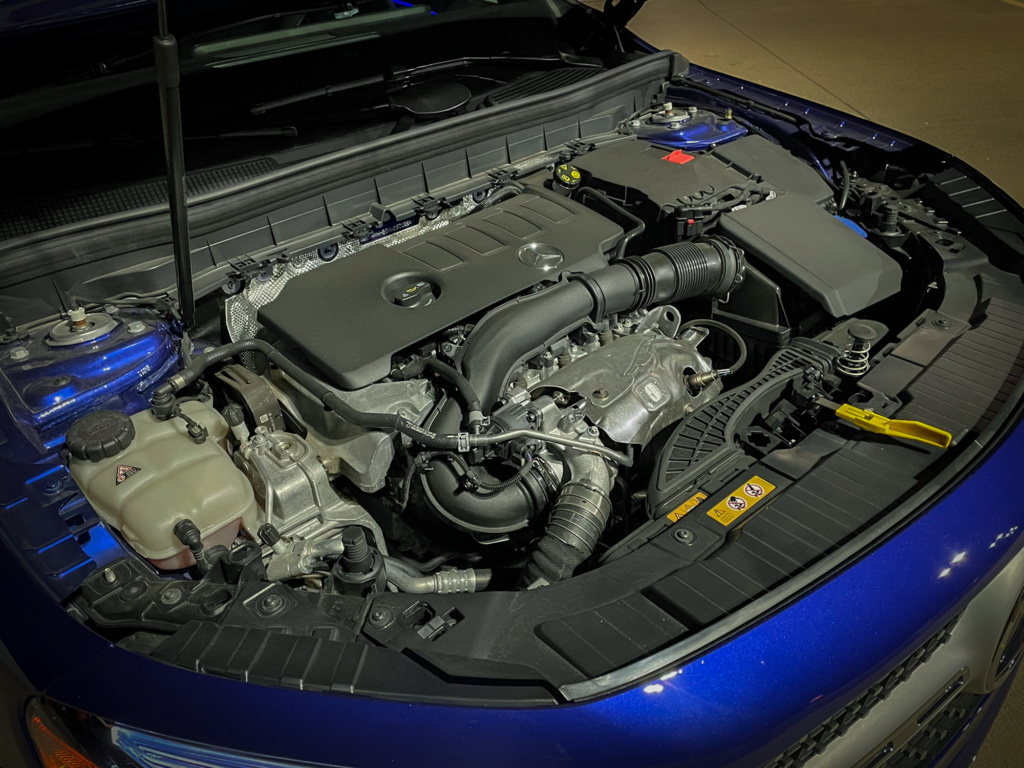 The powertrain is small but mighty and feels perfectly suited for the GLB. The turbo's strong low-end torque and short first few gears allow the GLB to easy to out-accelerate your commuter friends while the higher gears allow for impressive highway efficiency of 30 mpg. The GLB's 7.9 inches of ground clearance will ensure that the underside rarely drags in the deep snow while its on-demand all-wheel-drive system needs no wake-up call before stepping in to thwart off any front-wheel spin when merging into fast-moving traffic under full power.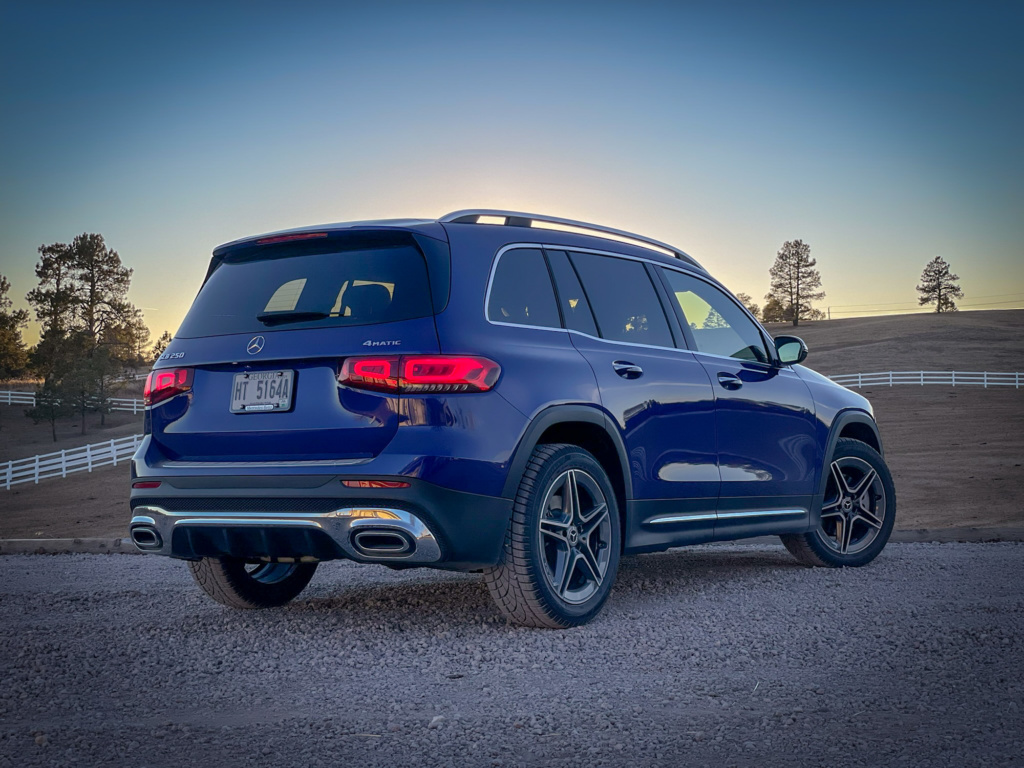 The GLB delivers a mature experience that is uncommon with smaller vehicles – even more so when they are at the entry-level price point of a luxury brand. Its details, material quality, and overall refinement will outshine anything else in its class.