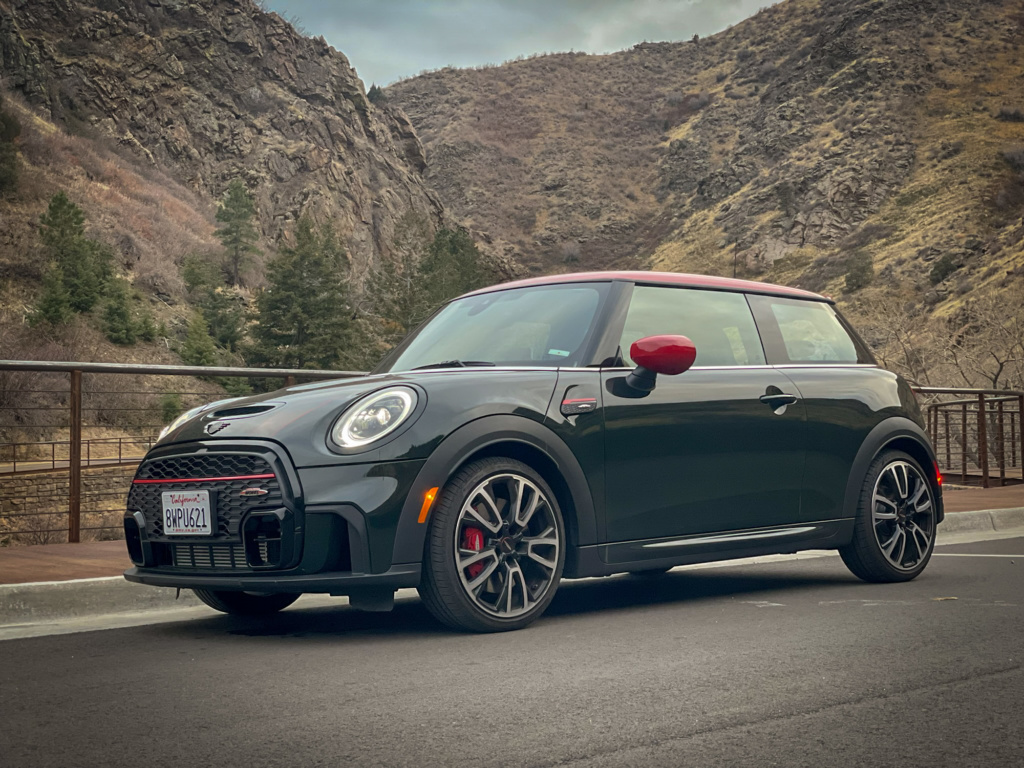 The mightiest of Mini's – the updated 2022 Mini Cooper John Cooper Works is a constant reminder of its racetrack roots. 
The John Cooper Works (JCW) model receives significantly upgraded performance goodies such as a power bump from its 2.0-liter four-cylinder engine, a sport exhaust, a sport suspension, performance brakes, and seriously supportive John Cooper Works sport front seats. And to further solidify its racing roots, a six-speed manual remains standard.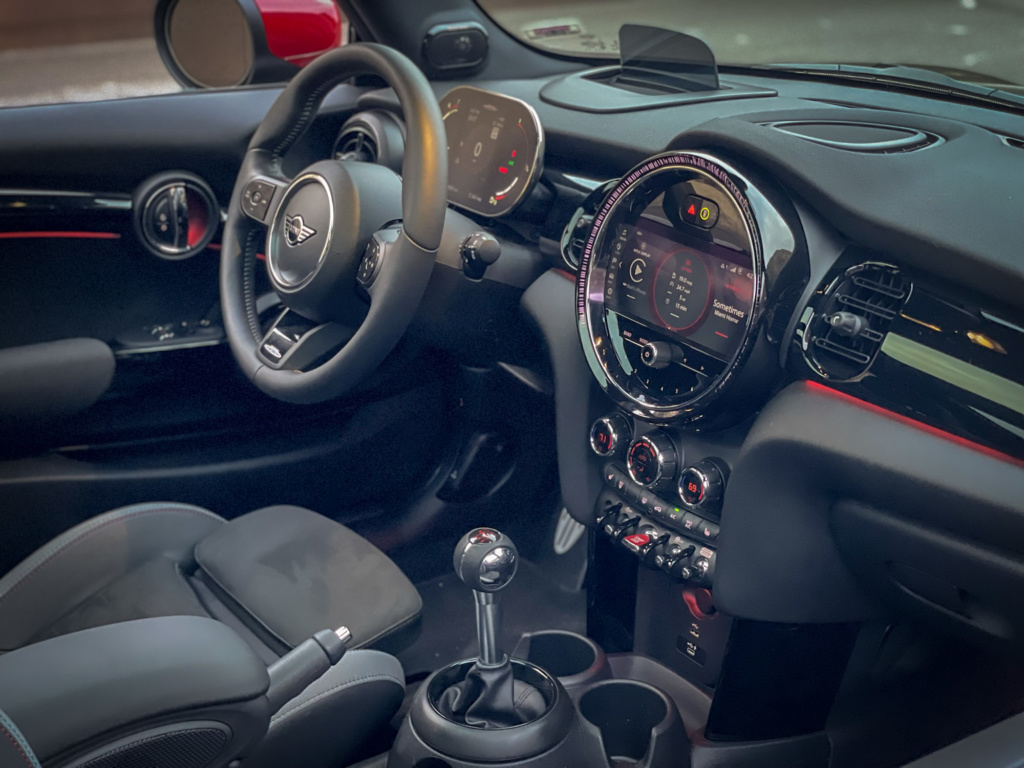 This particular example is also fitted with just about everything that Mini has to offer which makes this Cooper feel premium, but it also bumps up the price to about $41k. Among those notable features includes a panoramic sunroof, leather and microsuede seats, heated seats and steering wheel, a premium sound system, and the latest in connectivity – one of the several upgrades for 2021.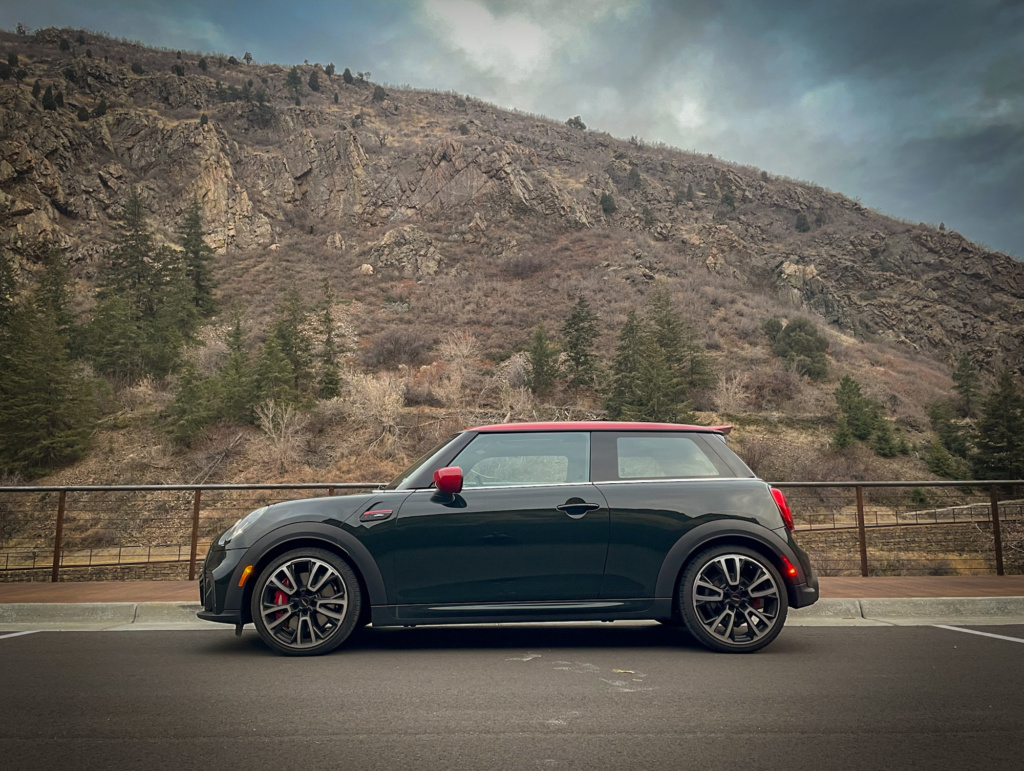 The Mini's iconic hatchback shape is instantly familiar yet the Cooper offers plenty of customization for a layer of individuality and personality. This JCW's red roof and mirrors, dark green paint, gloss-black trim, and sporty shaped front and rear bumpers help the Mini, despite its size, stand out among the crowd.
But the Cooper JCW doesn't let its premium features and premium looks detract it from its ultimate responsibility of representing the racing heritage and successful partnership between Mini and the now in-house tuning firm, John Cooper Works.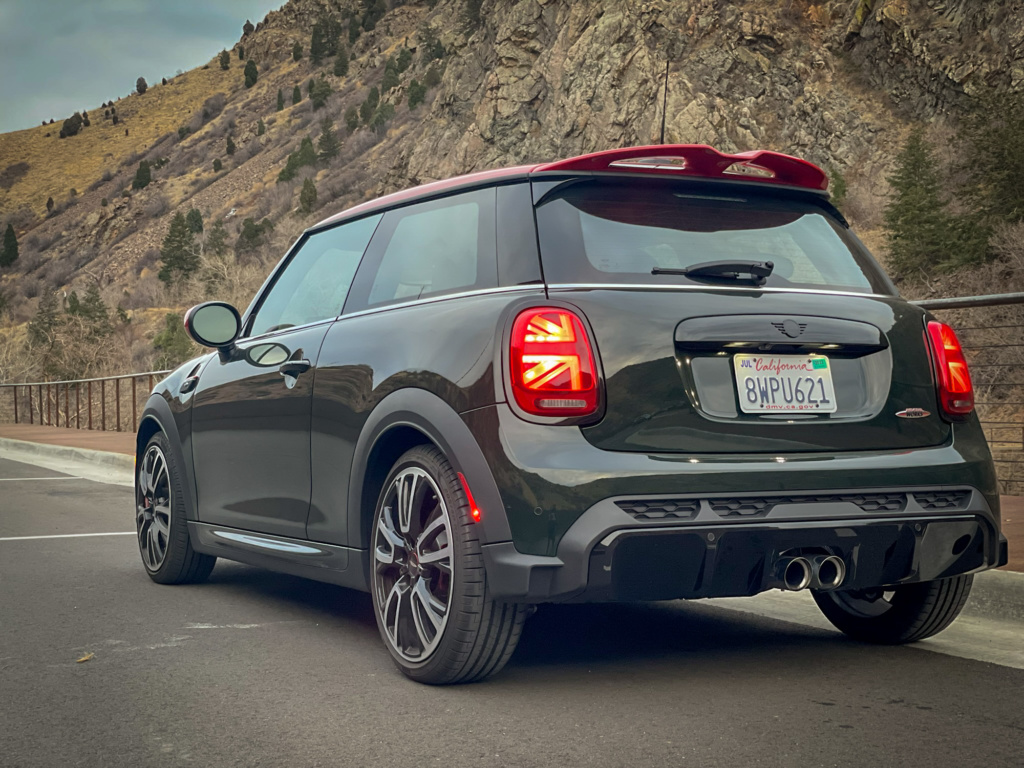 In fact, once you're strapped in and underway, the JCW might prove to be too much sport for some. Its go-kart-like suspension setup encourages you to tackle every corner with vigor but it is laughably stiff. Add to that the very short wheelbase, and you'll be able to report any change with the bridge-expansion gaps and memorize where the worst of the potholes and manhole covers are located. Conversations also require more effort than before as road noise can be downright intrusive on anything but a freshly paved blacktop but at least the stereo seems more than happy to (and plenty capable to) drown out the noise with the punch and clarity that I've come to expect from Harman Kardon.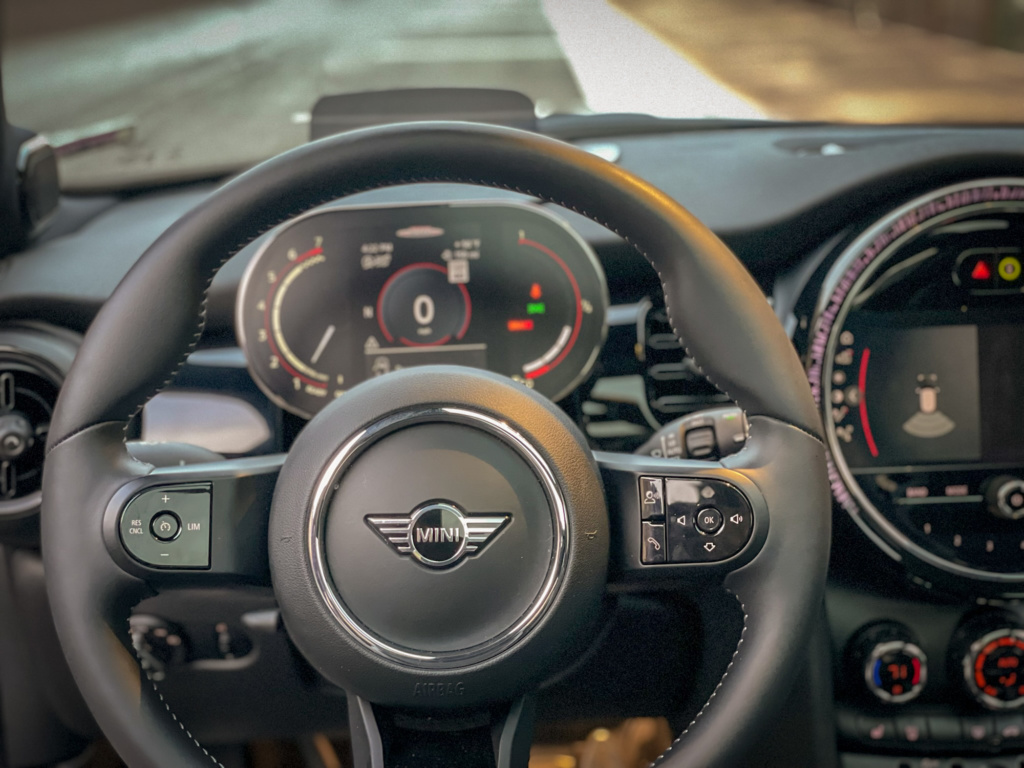 The engine is also very much in the performance-minded camp. It's strong once the turbo spools up, however, that off-on boost transition can be tricky to balance through first gear. And when it comes time to upshift, the rev's hang and slipping the clutch is the only way to bring them down, delivering a sloppy around town drive. The clutch itself is very easy to learn with a soft and progressive uptake and a firm final engagement – the best of both worlds – although it could use a bit more feel as it engages. Downshifts, on the other hand, are easy to smoothly perform with some heel-toe practice or the Mini can throttle-blip for you. For those who are bothered by the lack of the six-speed's refinement – or annoyed that the hand brake hits into the armrest – an eight-speed automatic with paddle shifters is available and delivers better fuel economy and a faster sprint to 60 mph.

For all the reasons that make the JCW a poor compromise for everyday use, also make it an incredibly fun car to toss around. The summer tires on 18-inch wheels that are pushed out the body's edges, the stout brakes, and the Mini's excellent body control allow it to fly through the canyon's tight turns.
The Mini Cooper John Cooper Works two-door hardtop is clearly not for the mainstream camp and it's not intended to be. It's for those who are willing to give up some comfort to get the most out of the Mini's natural performance potential.