It's hard to imagine a single brand that offers three SUVs that could be more different than the Lexus NX 450h+, GX 460, and LX 600. Each one carries its own mission and finds success in its own way. At the heart of these different vehicles is their unique powertrain that speaks to their overall character.

At one end of the spectrum is the brand's first plug-in hybrid model, the crossover NX450h+ which brings both sport and efficiency. Then, there is the body-on-frame GX460, whose current design has soldered through what amounts to three vehicle life-cycle generations yet its sense of familiarity is oddly comforting and refreshing in today's fashion-forward layouts. Last but certainly not least, is the redesigned LX600 which mixes old-school capability-minded chassis targets with newer and smarter technology to create an SUV that seemingly excels at nearly everything.
The NX 450h+
The NX builds off of (Toyota/) Lexus' experience with hybrid systems and goes a step further with a 37-mile EV range from a larger battery pack (18.1 kWh) and a pair of motors that translate into a serious boost of performance. At low speeds, up to about 35 mph, the NX accelerates with EV-like quickness and with a satisfying sustained thrust while at highway speeds, the Lexus pulls as strong as a V6 with plenty of power for overtaking. There is indeed some legitimacy with this F Sport's exterior's ground effects and racy interior colors. With the battery pack depleted, performance is notably reduced and the harder-working engine feels less than Lexus-like. But even if you find yourself with a depleted battery but with miles back into the city, the NX can be commanded to divert some engine's power to the battery pack and build the battery's charge for later use.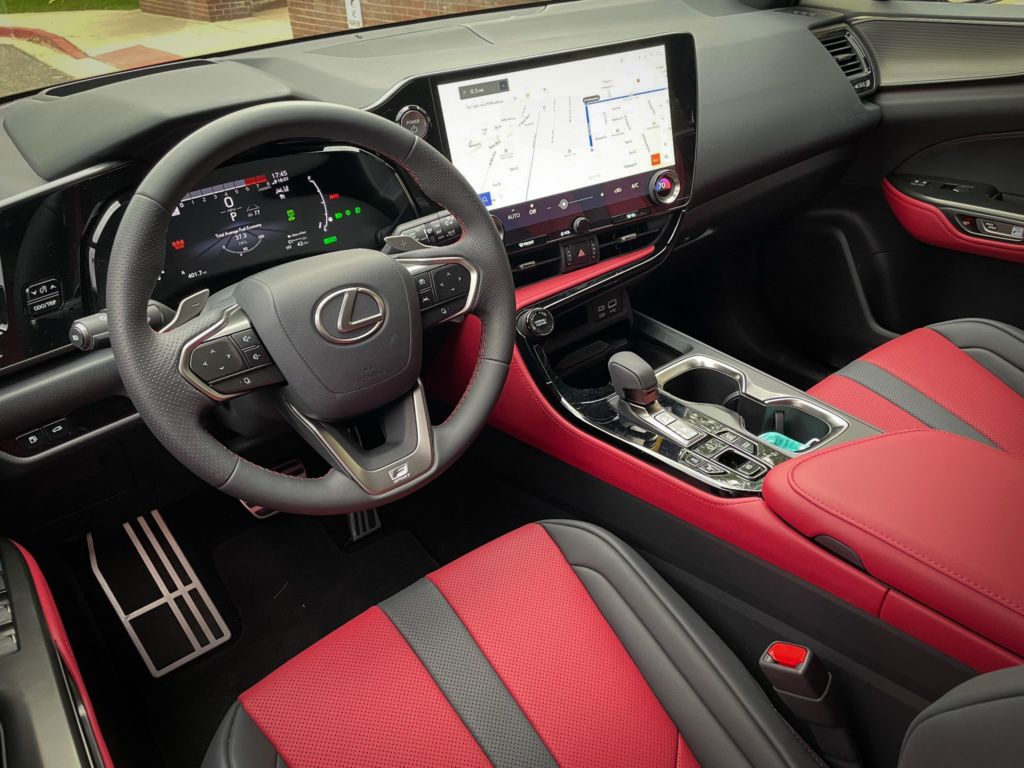 Because of this added flexibility of the dual energy sources, however, the Lexus forgoes fast recharging speeds and sticks with a 3.3-kW onboard charger, meaning it takes about 4.5 hours for a full recharge. It's worth noting that the 2023 RAV4 Prime gains a 6.6-kW charger as standard equipment so expect this upgrade to arrive in the Lexus soon. Regardless, an overnight charge from a typical 120V socket brings the battery to nearly full charge – more than enough to enjoy many quick and seamless launches from a traffic light. The EPA estimates that the NX achieves 84 MPGe with a full battery and 36 MPG combined when acting solely as a hybrid, leading to an estimated annual fuel bill of just over $1,000. Just prepare for your new evening and morning chore of plugging and unplugging.
Lexus GX 460
Whereas the NX points Lexus towards the future, the GX's powertrain represents a hold-out to the simpler times – a time before mainstream forced induction and when the model number actually referred to its engine's displacement. A lot has happened since the current GX debuted, well over a decade ago.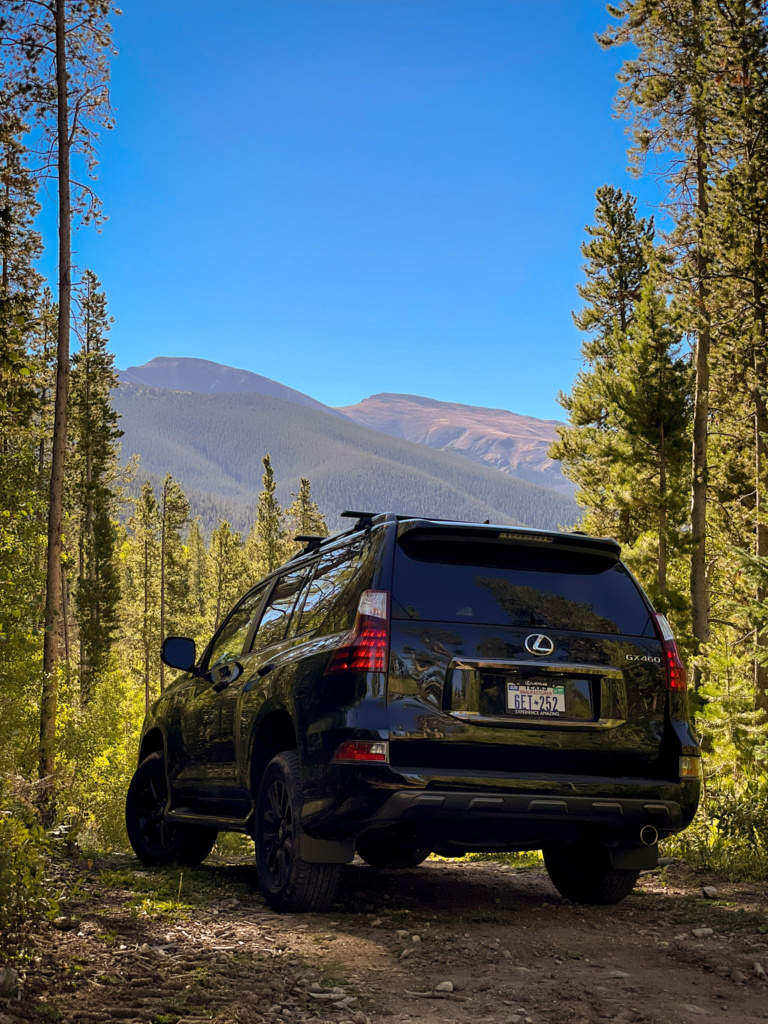 The atmospherically-aspirated 4.6-liter V8 sounds far more truck-like than what is acceptable in today's premium brands. Add to that its high-RPM power peak and a leisurely-geared six-speed automatic and the GX is easily out-gunned by modern turbocharged V6s with their eight-to-10-speed transmissions. Turbocharged V8s, found in some competitors, is simply in another league producing twice the power while matching the Lexus on fuel economy ratings. Still, the GX's steady power delivery, work-before-play mentality, and the transmission's predictable responses bring a calming sense to those who most treasure those virtues. 
Lexus LX 600
With the NX feeling futuristic and the GX feeling aged, the LX feels properly in touch with the times. It too was another vehicle that relied on a thirsty V8 but the all-new LX receives a new powertrain that is both more powerful and fuel efficient. The 5.7-liter V8 has been eschewed for a 3.5-liter twin-turbocharged V6 that boasts 479 pound-feet of torque and a 10-speed transmission.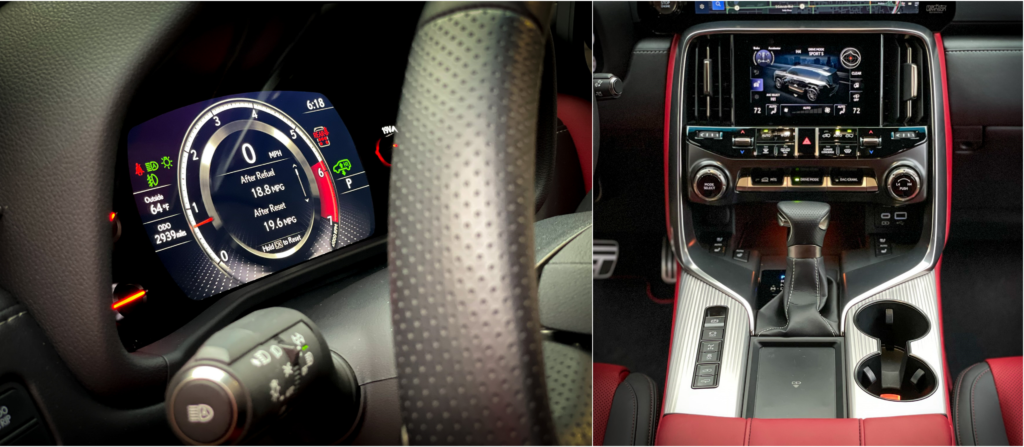 It rarely feels underpowered and moves this heavy SUV down the road with authority. The mechanical turbochargers come with the expected delayed responses but their effect is less noticeable when driven without urgency. No matter the throttle position, the 10-speed transmission delivers an unremarkable shift – neither slow, slurry, quick, or sharp. Overall, its EPA estimate of 19 mpg combined is very respectable for the class and will save $1,300 in annual fuel costs over last year's model – whose ratings were very underwhelming.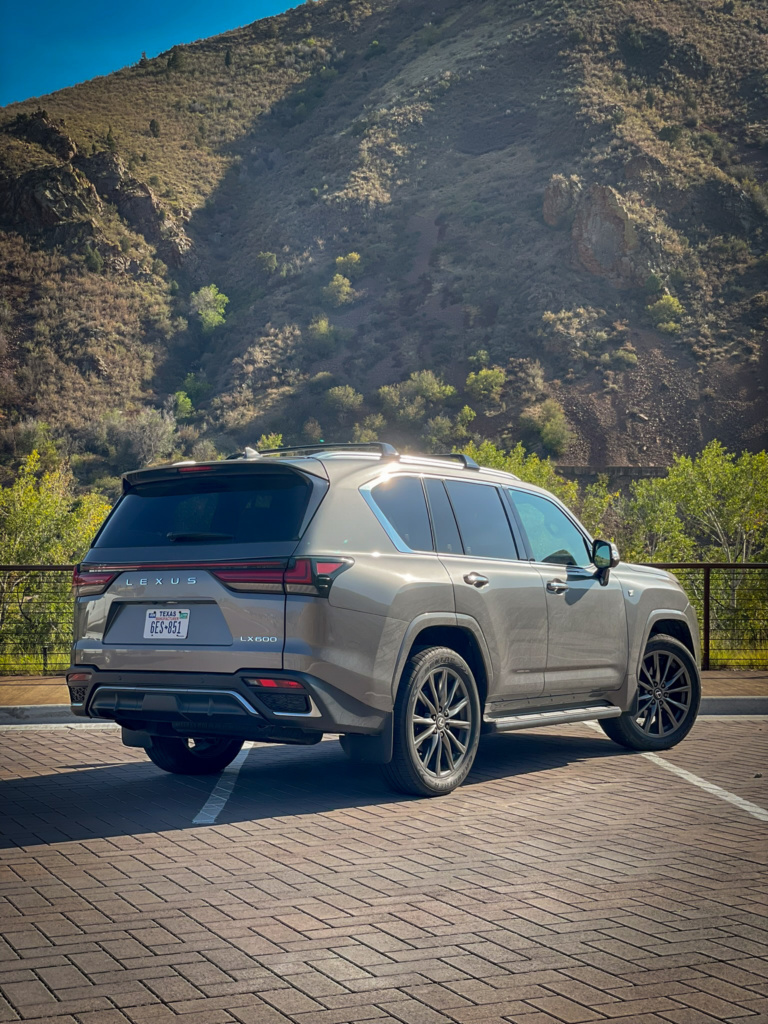 Looking Ahead
From traditional and easy to modern and practical to smooth and powerful, each powertrain feels perfectly suited for its body, chassis, and interior. Next year, Lexus will add an all-electric model and, following in the same mold as these three, it is built around a new platform, with a new dual-motor drivetrain, an interior molded with the newest design direction, and advanced technologies that deliver the next level of the Lexus Driving Signature.