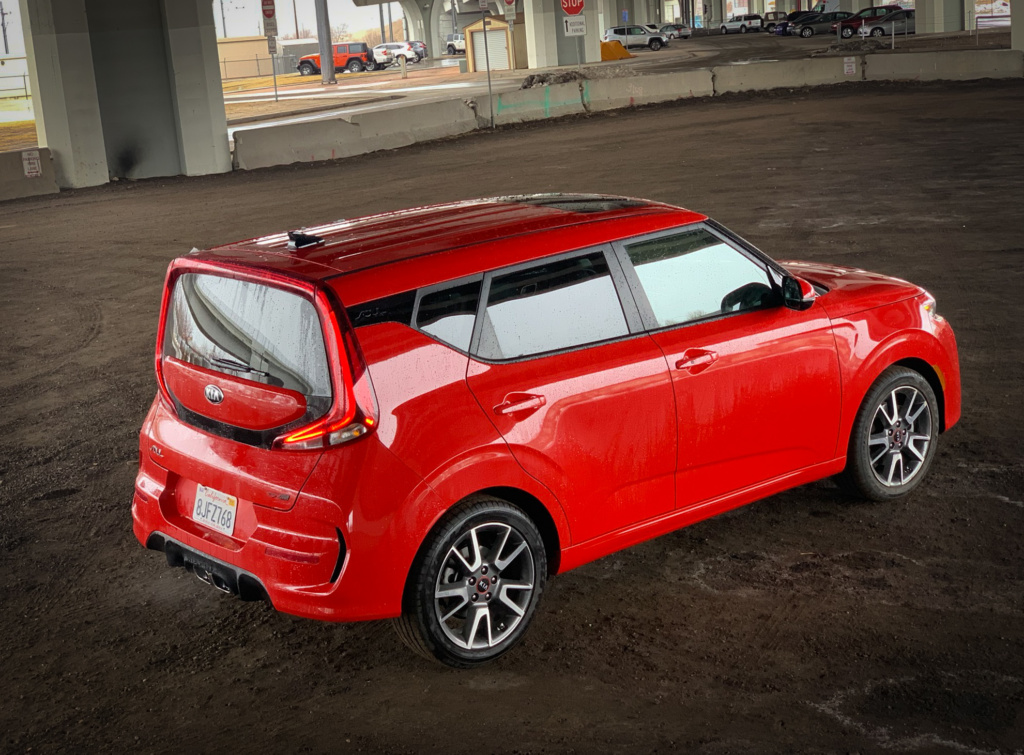 The Kia Soul pulls at my emotions, going back and forth between being impressed by the design and creativity though disappointed in many areas where I wish Kia had gone a step or two further with the concept and level of refinement. These areas include drivetrain, packaging and interior material quality. That being said, I have developed a soft spot for this character of a car. Its unique cuboid shape, never-ending acceleration, advanced tech, and ability to comfortably perform commuting and carpool duties outweigh the downsides… mostly.

Design and Features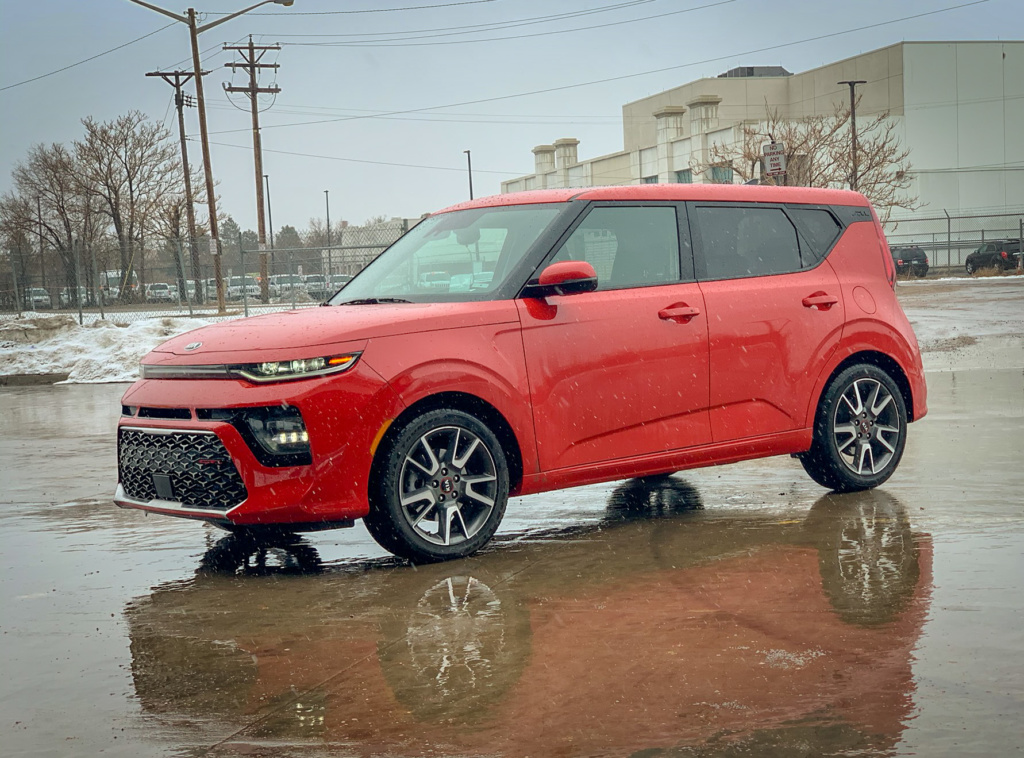 The previous generation's, familiar and friendly look has been redone for a modern and high tech approach.  The squinting headlights visually widen the design while the uniquely shaped bumpers receive gloss-black painted trim and centrally located dual exhaust outlets that enhance the sporting look. The Soul's inside is nicely trimmed as well, with a 10.3-inch touchscreen that incorporates all things infotainment and a navigation system that interestingly wasn't very accurate on several occasions. The screen is thoughtfully angled towards the driver and stands out among the rounded shape of the padded upper instrument panel. The cloth seats also portray a sport theme with red stitching, firmly shaped side bolsters and a long seat cushion which provides good thigh support. The GT-Line's unique steering wheel is wrapped in soft leather and its flat bottom shape is appreciated for both, its added sporting sense as well being as a nice resting place for hands during long drives. The controls are nicely arranged for easy no-look operation, however, they don't have a sense of dampening or precision that defines a quality feel. 
Looking ahead, the gauge cluster's two analog gauges and central display are crisp and informative while the cluster's hood is wrapped in leather and includes red stitching to match the rest of the interior. It looks rich but immediately behind it is a motorized pop-up head-up display that lacks the finesse, higher image positioning, and image stability compared to a windshield integrated reflective surface design. Still, it provided added value.
Rear passengers enjoy excellent space and comfortably shaped seats – even the door armrest is cushioned. However, they're not heated and the lack of sound deadening are notable omissions on top trims at this price range. Also, cargo space is surprisingly not as cavernous as its body shape might indicate. Chalk it up to a high loading floor that and non-flat folding seatback.
Hidden ambient lighting becomes part of the interior diamond-shaped door trim and also carries on the Soul's party trick of flashing with the music. It's impressive in its design and creativity and is a hint of what we might see more of from Kia. It can also be tied to the music's beat which comes from a powerful Harman Kardon sound system. The lighting novelty wore off after a few early mornings and the stereo seems stuck in party mode when just trying to overcome the road noise with something more relaxing.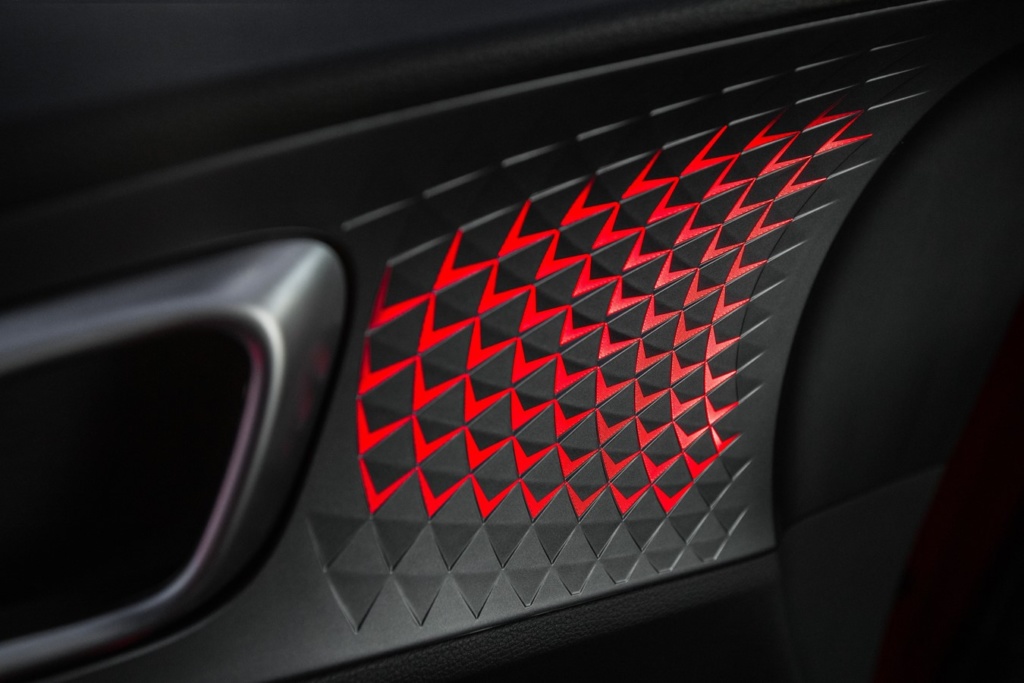 The center-piece of the GT-Line trim is a turbocharged engine that brings a mostly positive experience. With Denver's thinner air, the small 1.6-liter four-cylinder is simply missing in action for a few heartbeats until the turbo spools up. Once the cylinders are receiving the compressed air (and big shots of fuel), the engine's 195 lb-ft of torque is on full display and even feels underrated. In fact, traction is an issue through first and second gears on anything less than a straight, dry, smooth surface and steering begins tugging to pull the car to one side aka torque steer.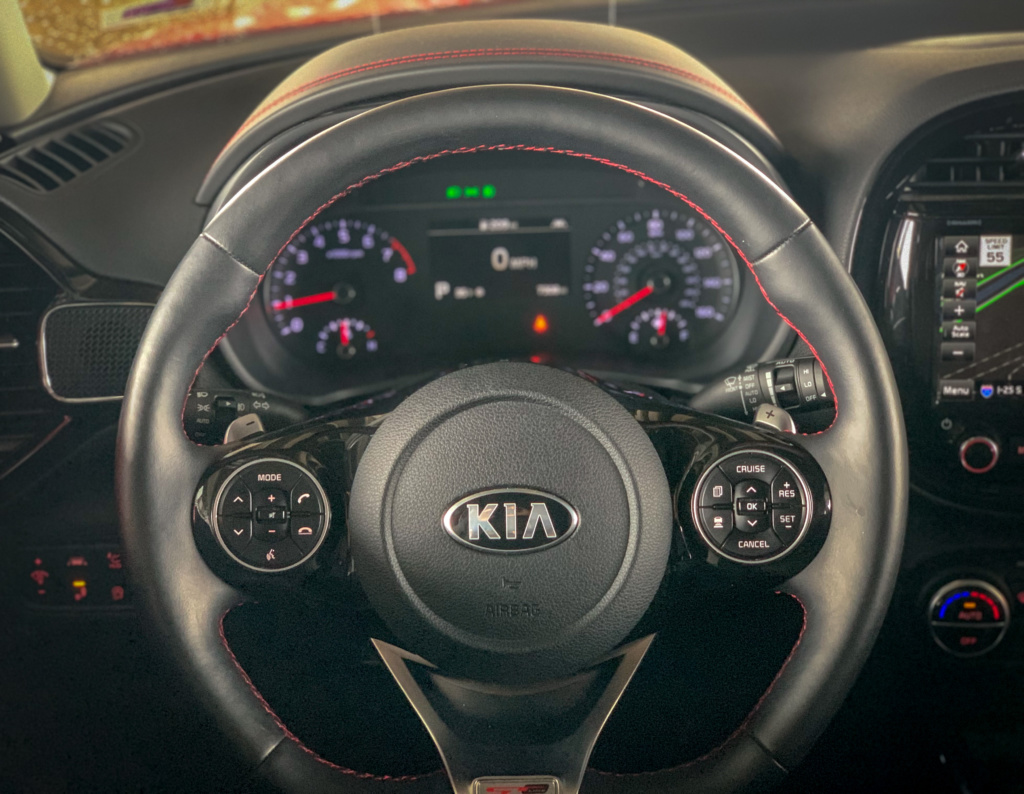 To help balance power and traction, the driver can trigger early upshifts without losing turbo boost upshifts before the tires break free and traction control kills the boost. The nanny-system can be turned off, although a spinning inside tire is simply an embarrassing reminder of what this car lacks – a limited-slip differential. The automated dual-clutch transmission (DCT) feels perfectly at home firing off near-seamless upshifts, one after the next. However, its design isn't without compromise. Instead of a torque converter, the transmission uses a clutch and predictive programming to smoothly accelerate the car from a stop. This can go awry with a non-linear pedal application is used or if the transmission fluid is cold and the car can lurch forward or judder as the clutch engages. There's also the concern of overheating in heavy stop and go traffic so Kia includes a transmission temperature display so you'll be in the know. Speaking of heavy traffic, the Soul's throttle position feels like it jumps from 0-15% without anything in between and it becomes a challenge to maintain a slow steady speed.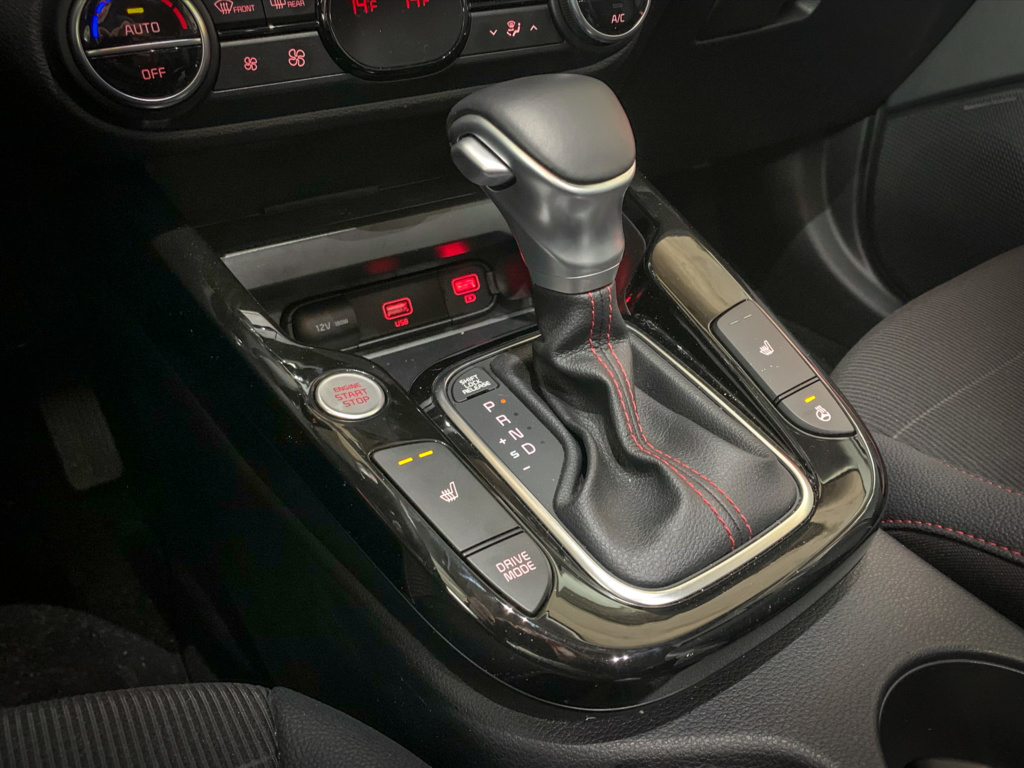 The EPA estimates the turbocharged Soul will achieve 29 mpg combined which I found was easily attainable over my 500 miles of mixed commuting and mountain highway cruising.

The GT-Line gets its own sporty tuned shocks though the chassis tuning is still very much in the smooth-and-comfortable zone. Its body never felt upset by bumps or dips and the chassis tuning provided good interior isolation from impacts, though the Soul's tendency to understeer is a big disappointment. The steering feel is both accurate and predictable with help from its variable-ratio rack which also allows for fast parking lot full-lock to full-lock turns. On the highway, Kia's active cruise control provides confidence and security as it calmly adjusts to changing conditions, however, it's not ideal for lower speeds as it lacks stop-and-go functionality.
Conclusion:
The Kia Soul is impressive in so many areas and presents a solid value, however, it comes with a handful of notable compromises. The exterior shape is unique yet its boxy appearance doesn't yield a crazy amount of cargo room, the interior is very roomy yet the road noise is intrusive, the powertrain is strong yet lacks immediateness, and the chassis is confidence-inspiring yet is poor at putting the power down (especially in the snow). It takes a matching personality to fully enjoy this Soul, and that's not necessarily a bad thing.