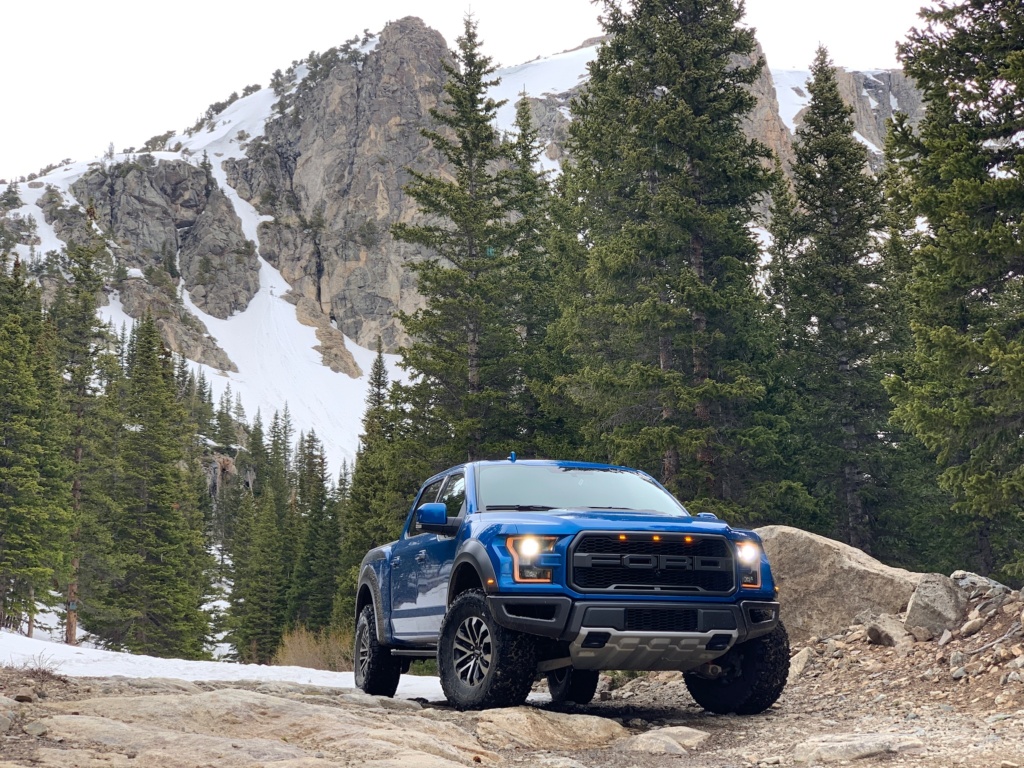 It's been 10 years and two generations since the Ford F-150 Raptor first busted through the pre-existing boundaries and never looked back and never stopped improving. This 2019 version is insanely good when put to task and also ridiculously fun to hustle around town. It's not all fun and games though as the Raptor misses the mark in several "daily-life" scenarios.

Suggested retail for this sort of decked-out Raptor is just over $70,000. Is that a good value? Well, sure, this truck is fully loaded with today's typical off-the-shelf upgrades like full LED exterior lighting, adaptive cruise control, and an impressive stereo but consider the entire truck as an upgrade. It's massive tires, bulging fenders, high clearance steel bumpers, and crazy-wide grille instantly give this truck a rough and ready presence and oh boy, it undeniably has the substance to back it up.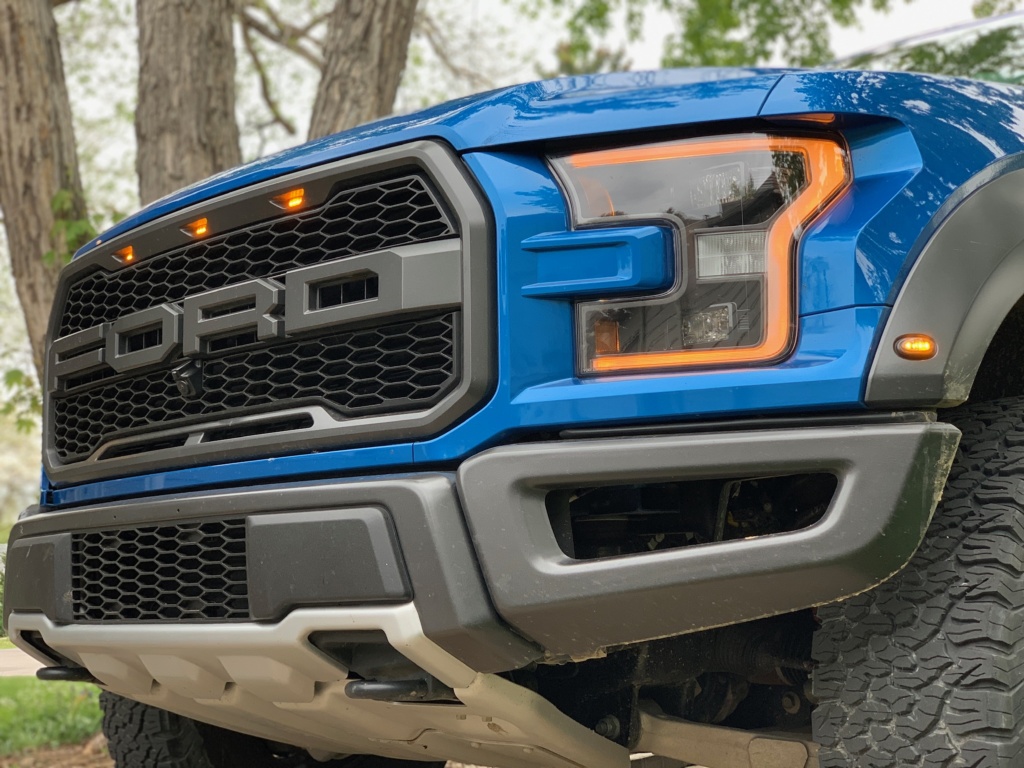 The modified long-travel suspension features new-for-2019 active dampers that were codeveloped with California-based Fox Factory, Inc. – Fox Factory Inc., and adjusts the dampening dampening response based on digital and physical inputs. It's also been redesigned for better wheel control during full extension and compression scenarios (also known as jumping).
Traction is rarely an issue either. The large tires have plenty of sidewall for airing down – heck there's even a bead-locking rim offered by Ford – and additionally, the front and rear differentials can be locked and the traction control altered to specific terrains – one of them specially called "Baja". Another new for 2019 feature is Trail Control, which is like cruise control though it operates between 0-20 mph and maintains speed uphill and downhill and thereby allows the driver to concentrate more on tire placement on tricky trails and can even help extract the truck from deep sand.
Inside, the Raptor takes the best of the F-150 and further adds Recaro seats that are wide, sturdy, and feel ready for all day jumping, a thick-shaped steering wheel that provides great grip and includes a red 12-o'clock position, the beefiest shift-paddles I have ever encountered, and six (!) overhead auxiliary switches. It's a consistent theme of taking it to the next level.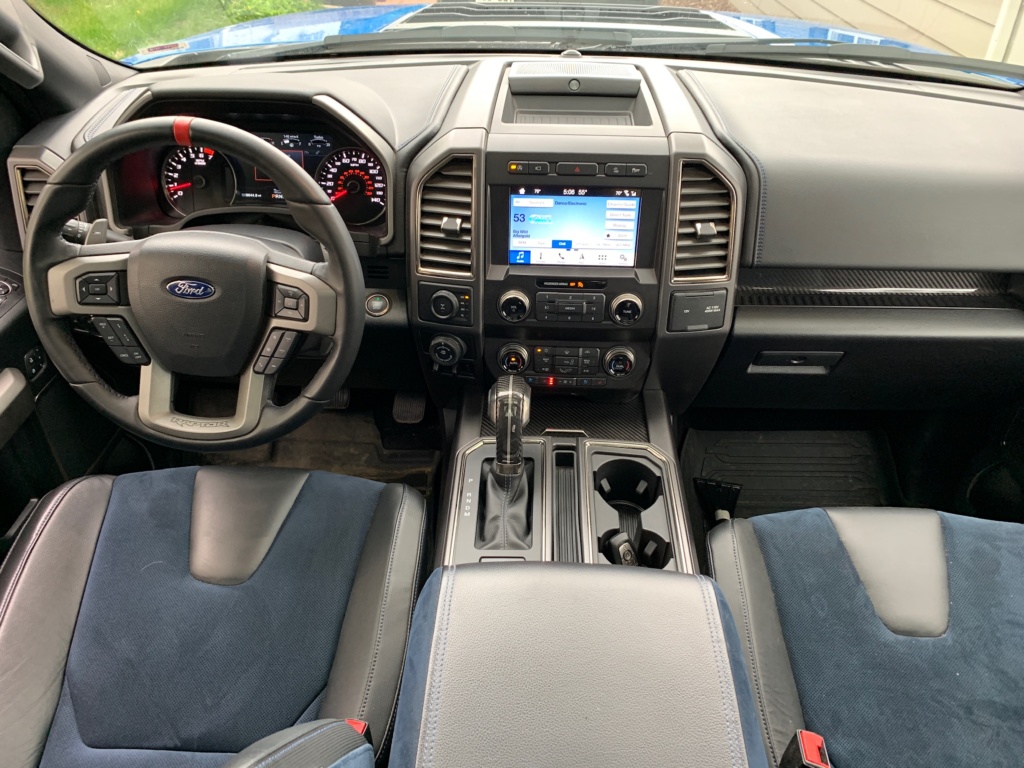 Another constant theme comes from the Raptor's V-6 exhaust. It's always present and lacks the deep burly sound and rhythm of the previous generation's V-8. At certain cruising speeds, the rear passengers will likely tire of the droning noise. But literally, that is the only complaint with this flexible and powerful engine.
The 10-speed transmission features closely spaced ratios and a low first gear helps to minimize the effect of engine turbo lag. Together they feel perfectly coordinated with no noticeable gear hunting or indecision. The four-wheel drive system offers an automatic setting for when the traction loss is unanticipated while rear-wheel drive with the rear locker engaged is possible for playing in the sand.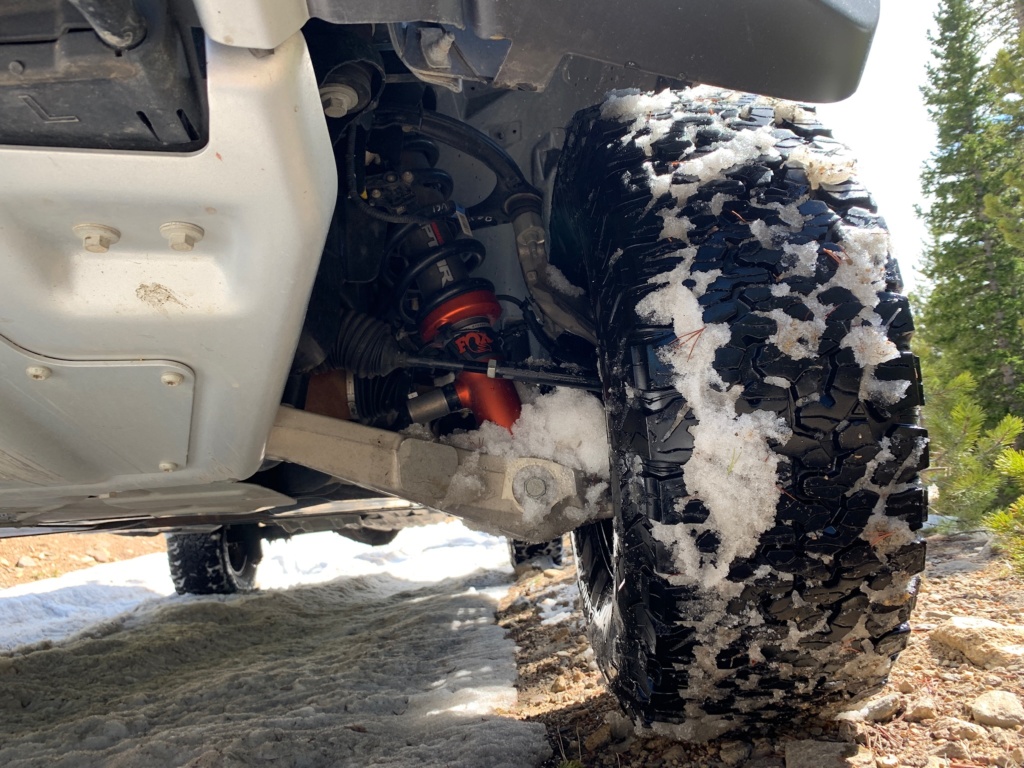 Experiencing the Raptor in its happy place
The Raptor is so capable off-road that it can drive straight up most trails as long as it can physically fit. The shocks soak up large sharp impacts, allow for incredible articulation, and make the truck feel like it's floating over the sandy whoops. The steering feels perfectly weighted and geared for smooth highway cruising yet also allows for quick direction changes. The Raptor's electronics were also put to the test and the Raptor's Trail Control is well sorted and can deliver a smooth climb and descent. The Raptor has the power, the suspension, mechanical traction, and electronic traction aids that exceeds the performance of anything else in all of auto-dome.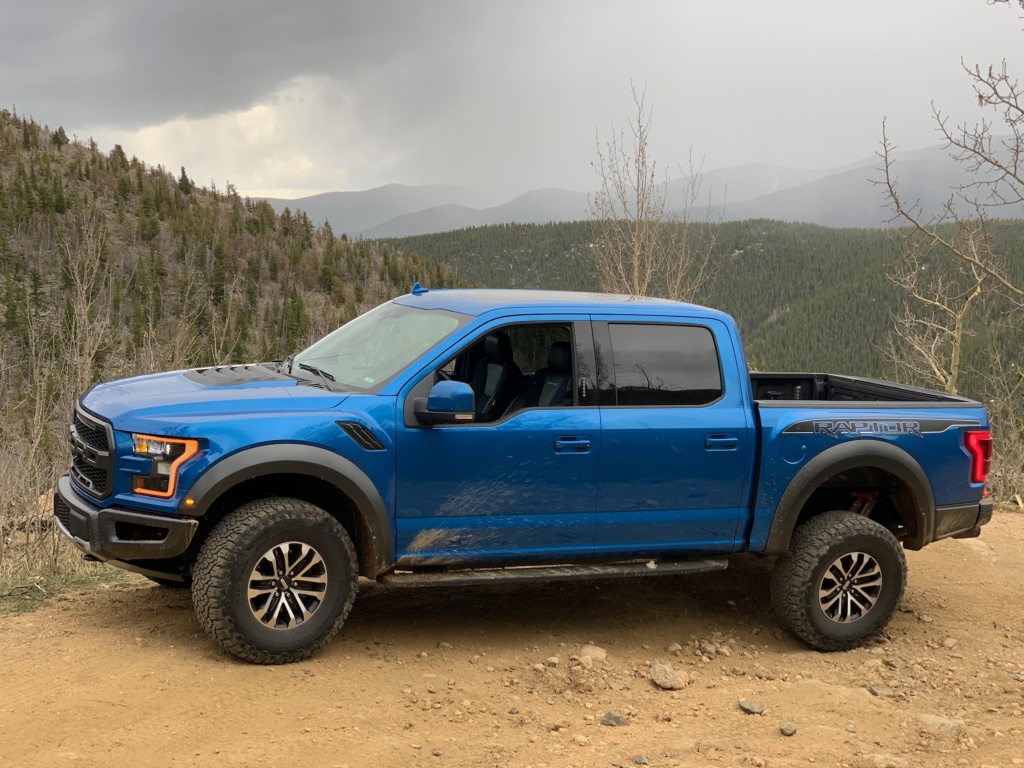 Experiencing the Raptor in its Unhappy place
Many of the Rocky Mountain's mining trails feel uncomfortably small for this beast. Personally, I retreated from continuing down a familiar trail because of the Raptor's width and pretty paint job and I also retreated from two parking spaces downtown because of this truck's 19-foot length (seven inches longer than a Suburban). When fairing more traditional terrain like interstates and highways, the Raptor's close ties to the F-150 pickup are abundantly clear. The rear axle gives a kick and a skip over mid-turn bumps while I-25's fast hitting warped concrete pads adds significant risk to drinking without a straw. Side-to-side rocking motions are also readily induced and the front suspension's high rebound rate – ideal for high-speed desert runs – makes the front end feel bouncy at lower speeds.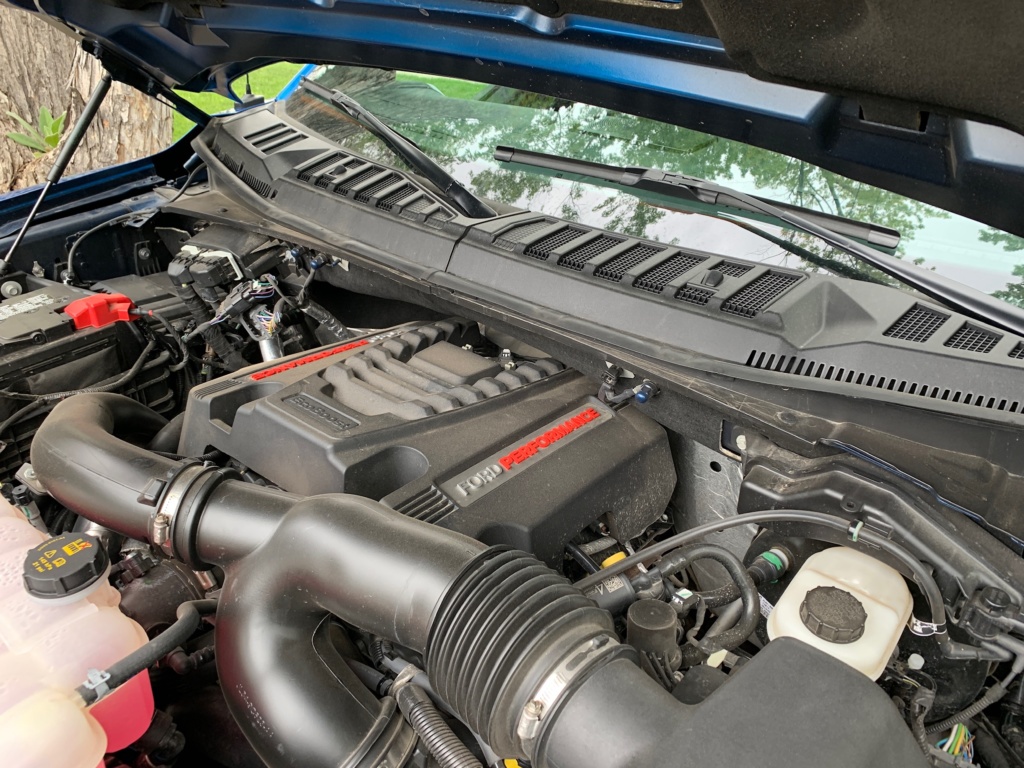 Overall Feelings:
Are you insane enough for this truck? That's the real question! Whether drawn to the massive proportions or its extreme capability, the Raptor is desirable to a wide audience. Although, not all of that audience can deal with an eight-foot-wide truck every day and are possibly hesitant about blasting down desert roads at high-speed like in the commercials. It's $70k+ after all. And all of that is the practical side. But the Raptor is for the insane, right?