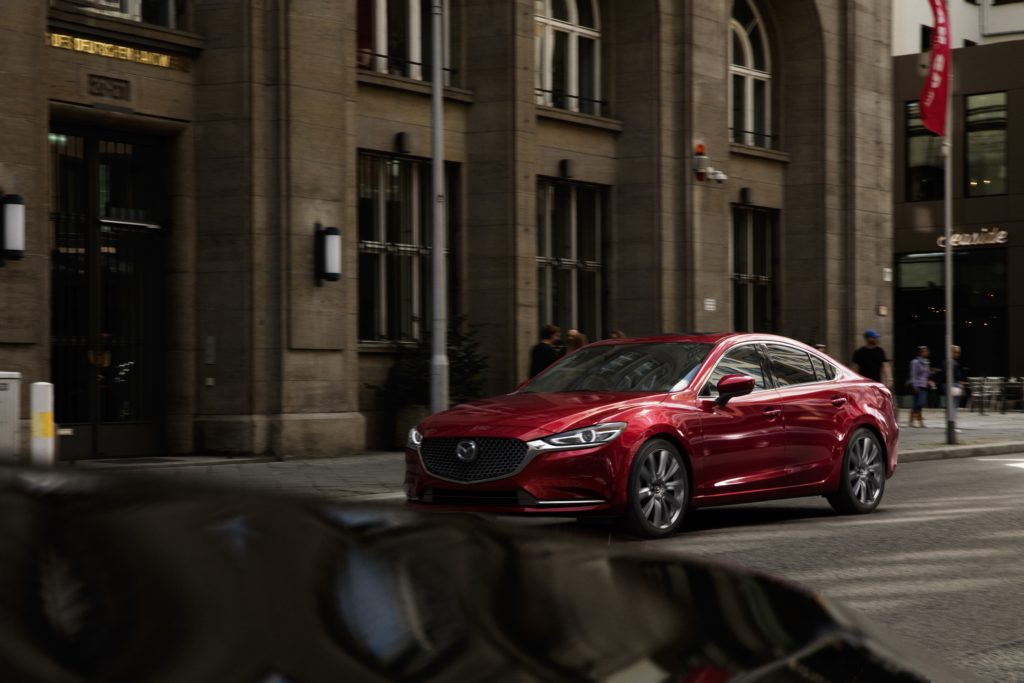 Mazda displayed a significant update to its mid-size car, the Mazda6. With a clear theme of Japanese artistry, the interior is all new and delivers a high quality, simple modern design.
The exterior receives minor updates to the bumpers while a turbocharged 2.5-liter four-cylinder is now offered. Optimized for low end torque the turbocharger features inlet valves that work in conjunction to minimize turbo lag while enabling large air flow at high engine speed to maximize power. The base 2.5-liter normally aspirated four-cylinder gains cylinder deactivation, enabling it to run on two cylinders in certain conditions, with a transmission mounted counterbalance system for the different vibrations.
The chassis receives new suspension geometry, more sound deadening material, and chassis structure reinforcements.
It's a substantial rework, especially considering the market's continued trend towards crossovers, but it represents Mazda's steady efforts to be recognized as a premium alternative to the mainstream brands.