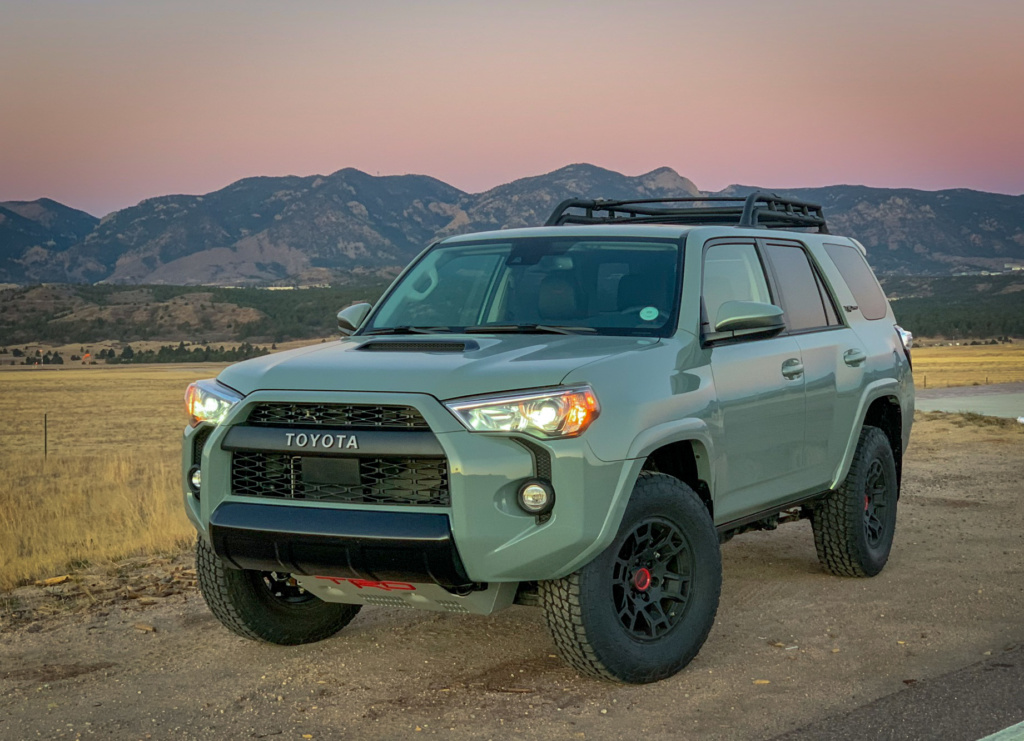 The 4Runner requires a full commitment to its rough and tumble DNA. It forgoes many of the daily comforts found in today's crossovers for the off-road capability and durability that has earned it its legendary status. For most though, the daily compromises might be more than its worth. Let's discuss.
The 4Runner's simplistic mission and heavy-duty hardware become major assets when out in the wild. And to enable hitting those trails at a faster pace, the TRD PRO, with its highly adaptable suspension dampers and standard underbody protection, is even better equipped for handling the rough terrain time and time again. 
It's also important to recognize that the $50,000 TRD PRO is more than just the sum of its bolted on parts. The Toyota development team worked hand-in-hand with FOX – a company renowned for their innovative and high-performance shock designs realized from decades of racing know-how – to deliver an on-road and off-road performance that met the TRD PRO's performance targets. Those shocks, along with the one-inch taller TRD front springs, strengthened TRD wheels, and a ¼-inch thick front skid plate, were then, not just subjected to the rigors of Toyota's quality and durability programs, but also confirmed with the 4Runner's many other critical aspects such as stability control, active cruise control, crash sensors, and even serviceability.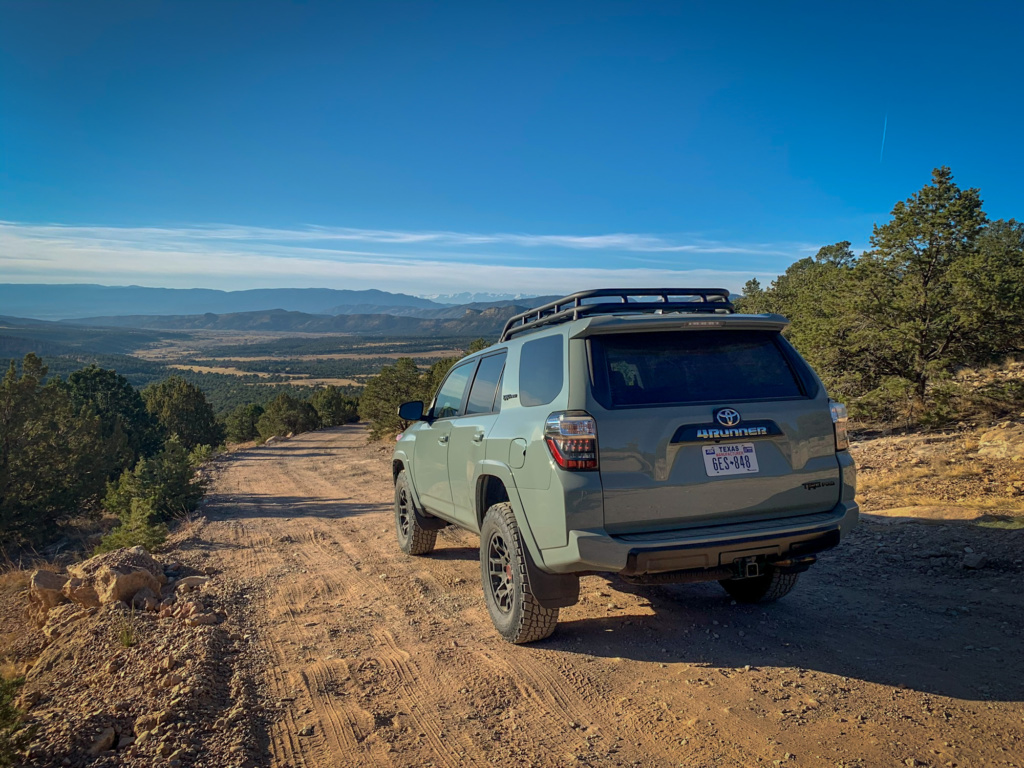 While it's offroad worthiness is never in doubt, its on-road performance leaves much to be desired. Starting with the powertrain, the engine is noisy and the transmission is only five-forward gears which are leisurely geared. On the highway, fifth gear is a sight rarely seen as slight highway climbs or light acceleration requires the engine to pick up the revs. After several minutes of spinning along in fourth gear, the droning from the standard TRD exhaust drone finally begins to fade to the background. As one can imagine, the 4Runner's fuel economy is rather poor at 17 mpg combined. Alternative off-road-oriented models such as the Wrangler V6 and even the Tacoma have adopted newer drivetrains and are significantly more efficient.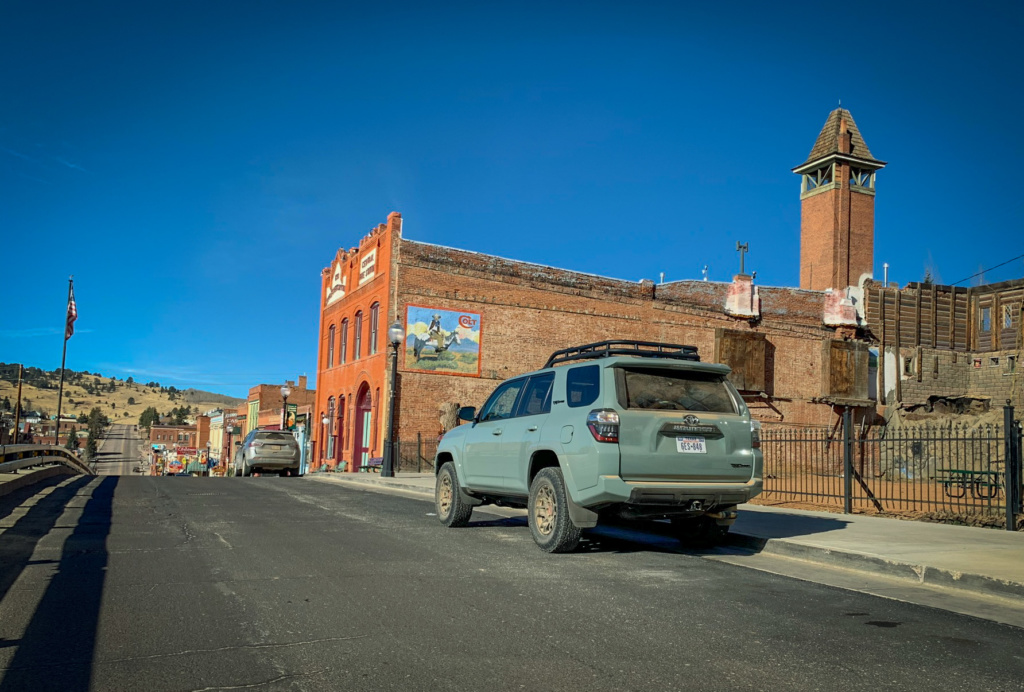 Another compromise to daily life comfort lies with the 4Runner's chassis tuning where the suspension's incredible articulation and large-bump-absorption performance have brought on copious amounts of body roll and significant front end nose-dive under braking. Its large tires and isolated road feel are ideal for pounding through the rough stuff but its highway straight-line stability isn't great and the steering requires constant attention. Acceleration and deceleration also demand more attention. The throttle seems to jump open from 0-5% in an on-off fashion and the brake pedal has an initial dead spot and farther in becomes difficult to smoothly modulate.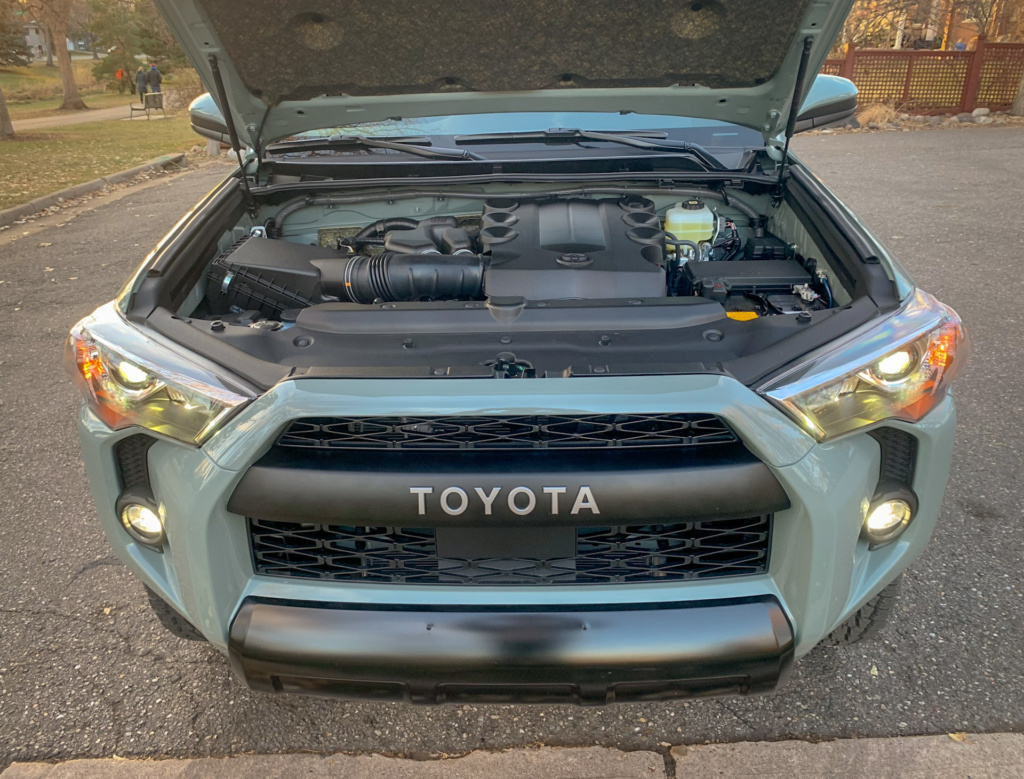 Inside, the 4Runner's faux-leather seats are soft and comfortable for long drives but the side bolsters offer little support during cornering which adds to the feeling of excessive body lean. The gauges look like they were pulled from a Lexus and the chunky steering wheel feels great to hold.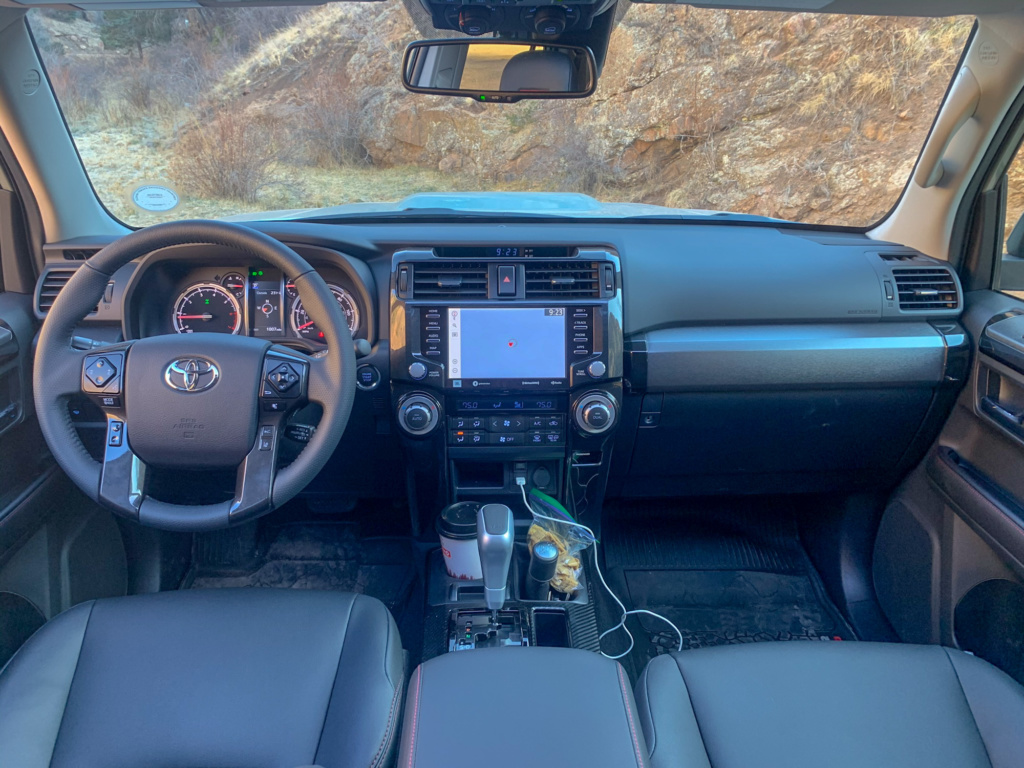 Outward visibility is good around the sides but somewhat limited out front because of the high hood (with fake scoop) and low roofline. The most unique and coolest feature has to be the power roll-down rear window – try to simply find an SUV with even a flip-up rear window. It adds a fresh cabin breeze without any noticeable added noise – although road-noise, in general, is fairly poor, to begin with. The cargo area is cleanly designed with mostly square sides and the seat cushions fold forward to allow the seatback to fold flat – ideal for in-car camping.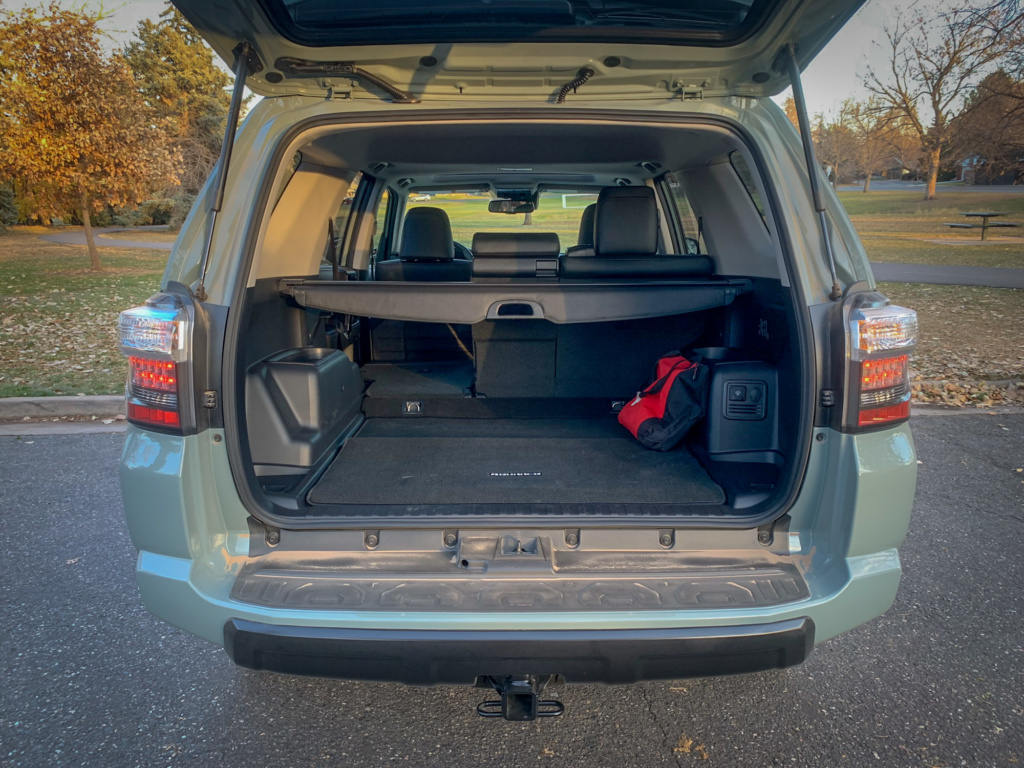 Another nod to its off-road focus is the part-time four-wheel-drive system. It's not recommended for use on the pavement but the lever-actuated system ensures an even and consistent front/rear power split when engaged. The traction control aids and locking rear differential controls are mounted in the ceiling and reaching up to engage them feels super cool, like piloting an aircraft. Among those aids is the off-road progress control system which is like super-low-speed cruise control for climbing and descending. It works with the wheel speed sensors to provide ultimate traction but its thundering brake actuation is intense and only adds to an already stressful situation. What is reassuring is the fact that the FOX Shocks' unique design minimizes the chance of sharp impact or surprise dips turning into any head-to-the-ceiling moment all while keeping cool despite working hard to control the wiggly solid rear axle's movement.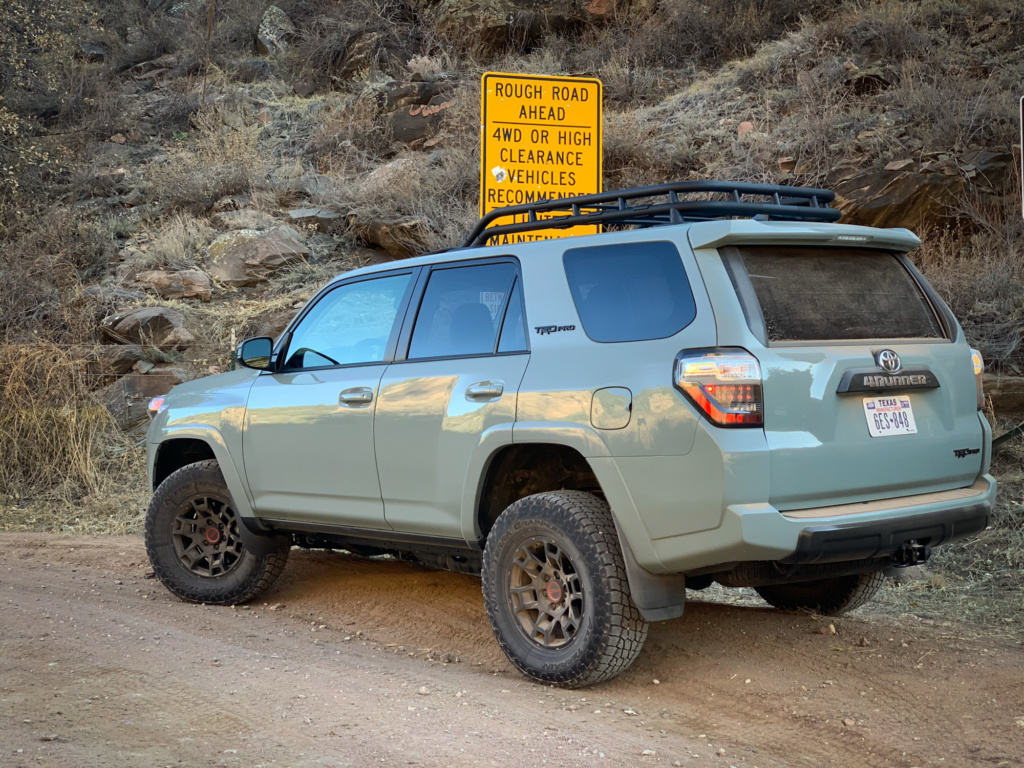 The exterior's balanced proportions and boxy styling form a handsome reminder of simpler times where an SUV was unquestionably capable of tackling the mountain trail. It feels purposeful while some high-tech goodies such as LED headlights and taillights add a modern touch.
In the end, it's easy to remember the 4Runner fondly for its off-road prowess and push aside the daily-driver qualms but that only goes so far. The only cure for the Monday morning rush-hour reality-check is to begin planning where the 4Runner TRD PRO will take you on your next adventure.