Snowy road, check. Traction Control off, check. Turn the wheel, liberally apply power, and then counter-steer the power-on drift. Did I mention that we're doing this in a Camry?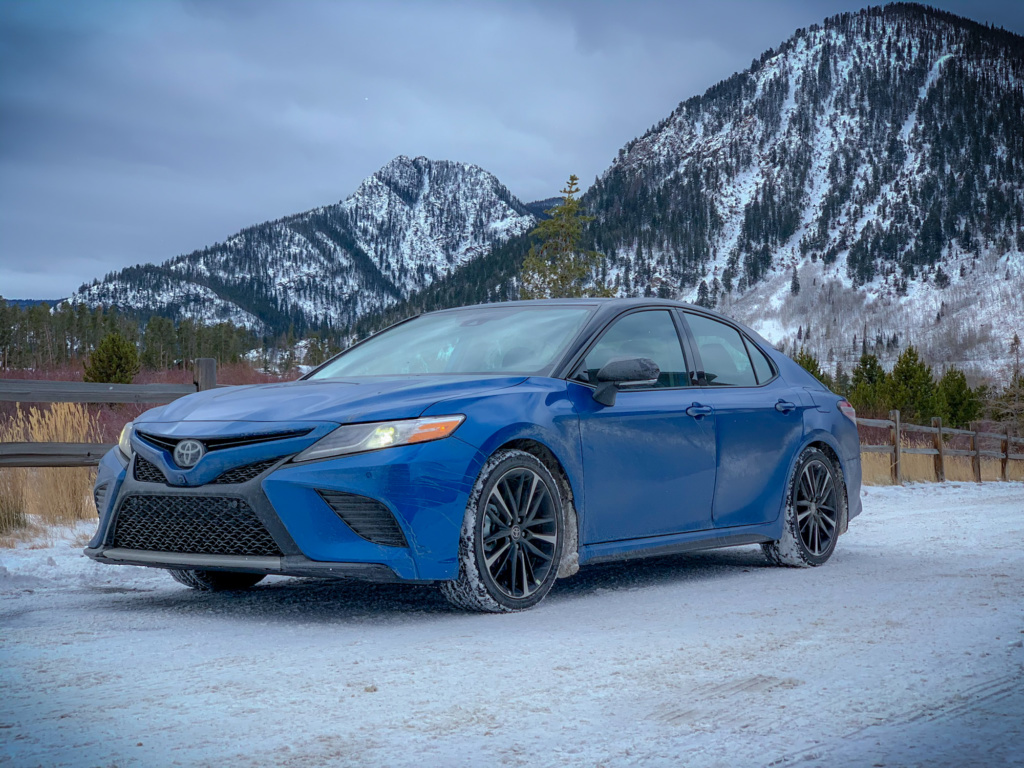 While all-wheel drive isn't new to the Camry, this is the first time it's been applied in nearly three decades and, while power slides are fun, this system is intended to make the already efficient and practical Camry even more capable in foul weather. It's a result of customers' increasing preference towards AWD and the engineering team's ability to successfully adapt chassis structures and powertrain components from the AWD RAV4 while preventing any intrusion into cargo or interior room and minimizing the impact on fuel economy.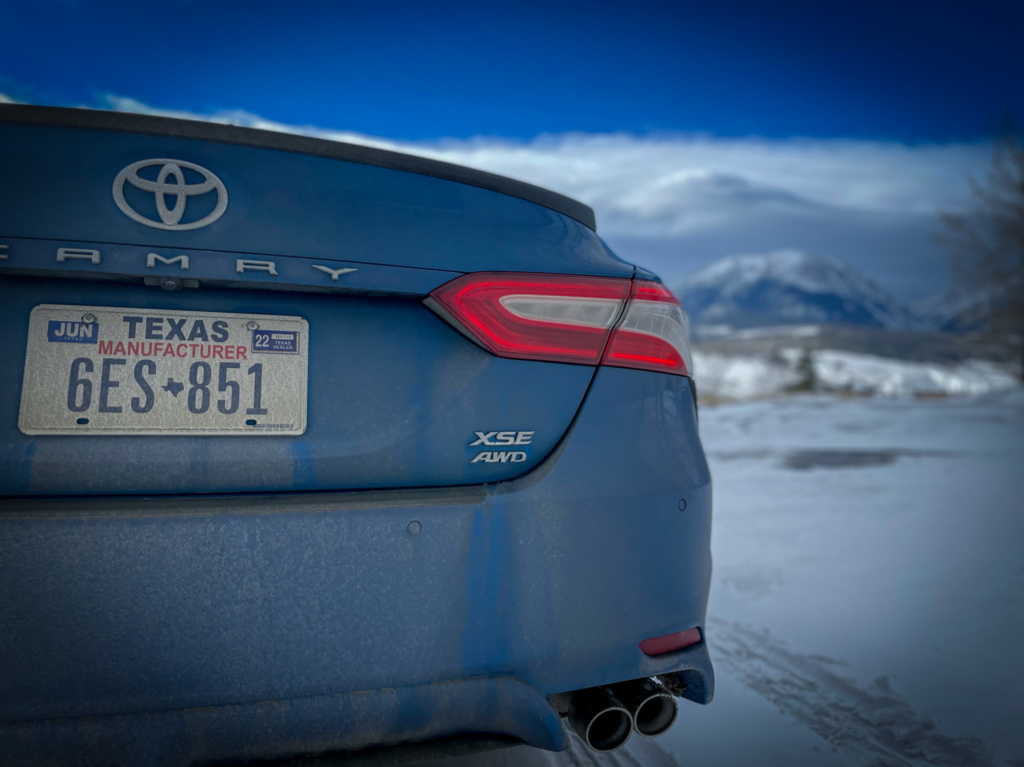 The electromechanical clutch mounted at the rear differential is automatically engaged during strong acceleration or when wheel spin is detected. Otherwise, it allows the rear axle to spin freely for improved fuel efficiency. This particular Camry XSE with AWD earns an EPA-estimated 25 mpg city, 34 highway, and 28 combined which are 2,3, and 4 mpg points below the front-wheel-drive model, respectively, and averages out to $150 more in fuel per year. The AWD drivetrain adds $1,400 to the bottom line of this XSE trim – about what it costs in the RAV4, which was designed from the get-go to accommodate AWD. Bottom line, Toyota's disciplined engineering mindset has proven its worth as the Camry chassis was quickly adapted without significant engineering costs.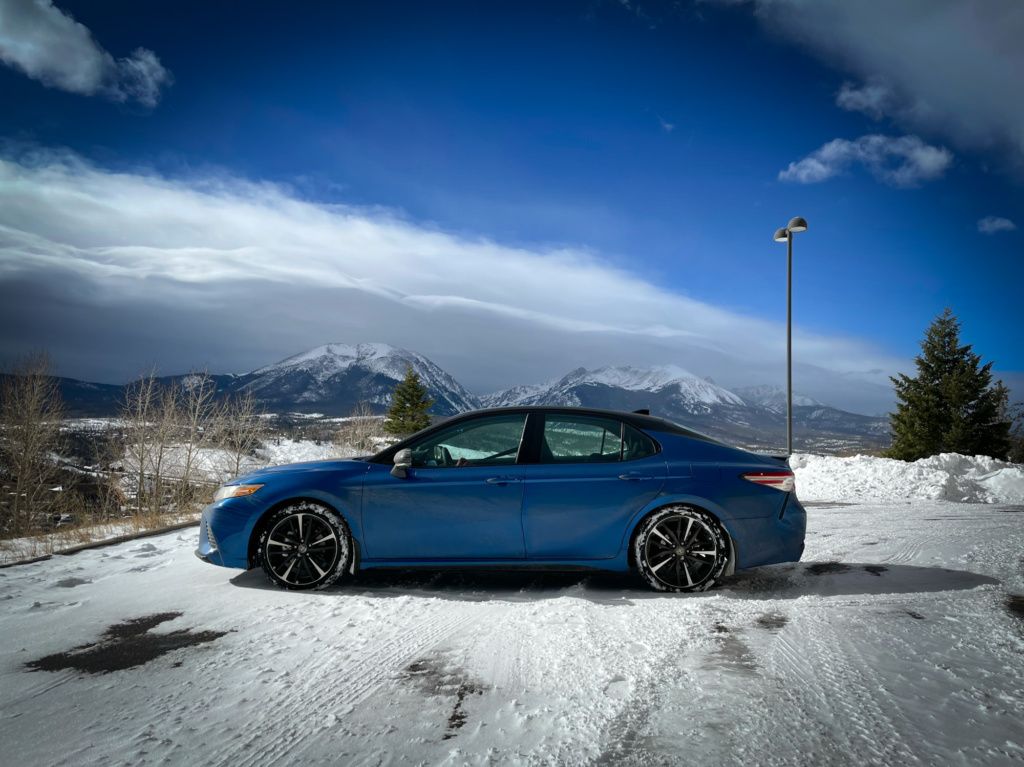 So how does this beacon of engineering prowess perform in the real world? A day trip to Breckenridge served as a testbed for the stalwart Camry's all-weather capabilities. Heading from a warm, sunny, and dry day in Denver to the frigid air and snow-covered mountain roads proved the merits of the Camry's flexible system.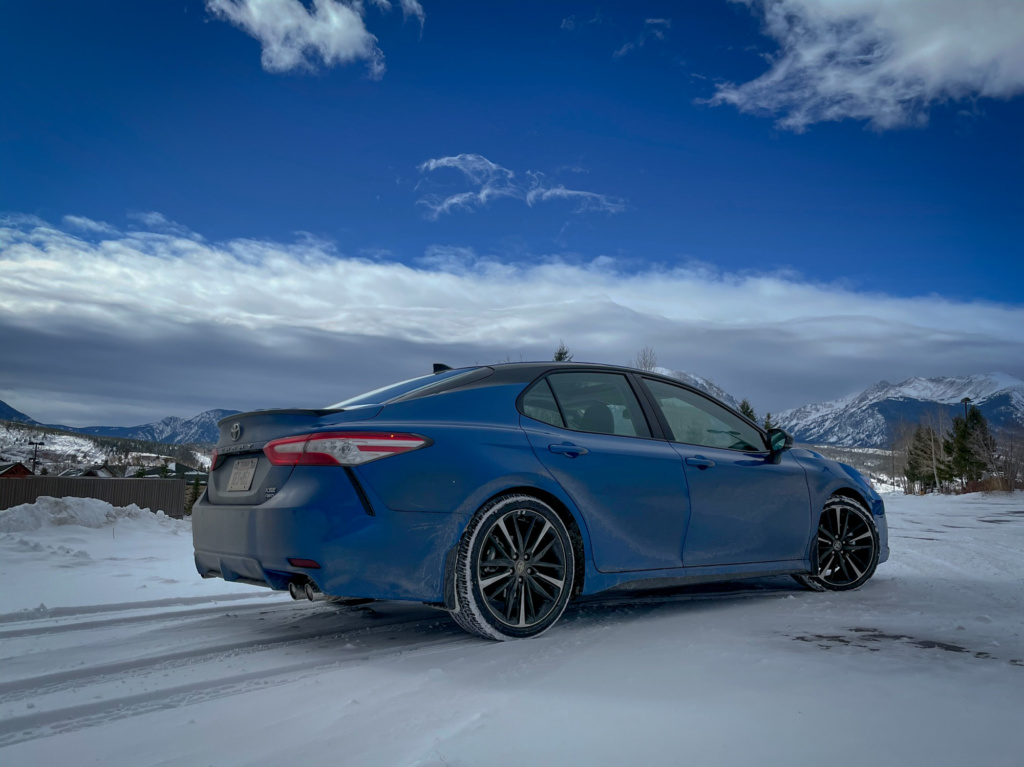 While 205 horsepower isn't an overwhelming figure for the front tires to handle on dry pavement, throw in an off-camber parking lot ramp and some moderate throttle and the inside wheel will likely spin. Not so with the Camry's AWD system which instantly and seamlessly engages to accelerate it up to speed without fanfare. It also cruises on the highway and navigates parking lots without any hint of the added hardware underneath. There are no extra vibrations, gear whine, or tight-turn binding that plagues some lesser systems.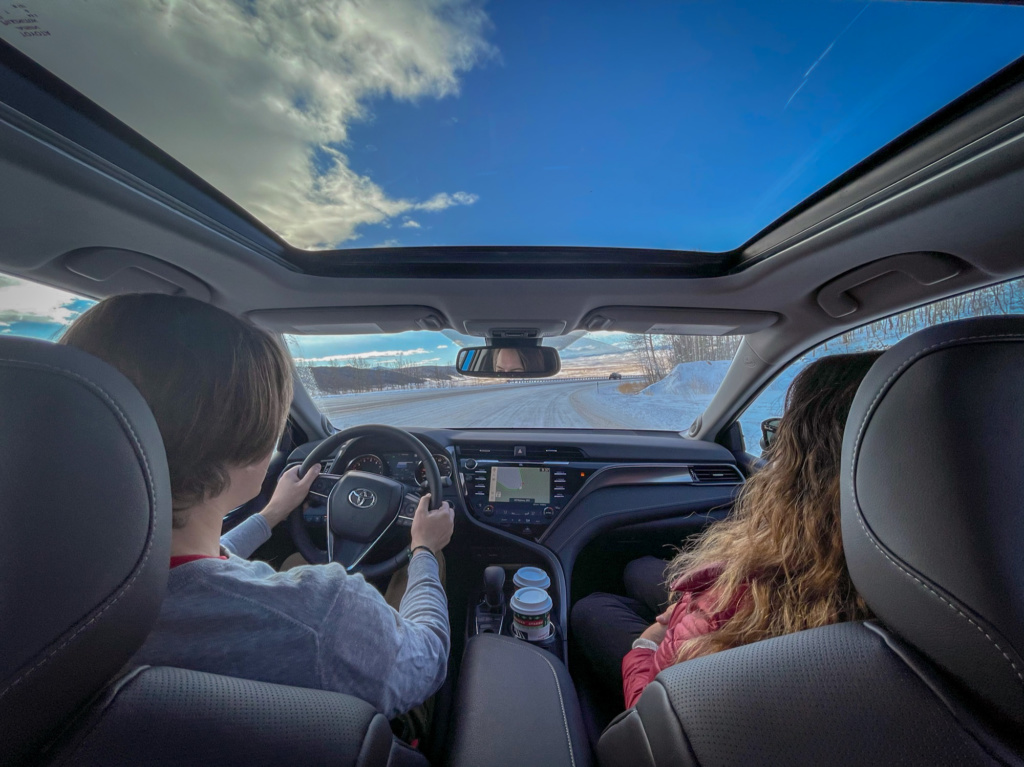 Steep ascents from the mile-high city to near 11,000 ft puts any engine under strain, particularly the atmospherically-aspirated types which are more affected by the thinner air. While this 2.5-liter four-cylinder is no different, spinning the engine in its upper half of the rev-range highlights its refined operating nature and the eight-speed automatic transmission is smart enough to know when to simply hold onto a gear instead of playing ping-pong for the sake of minuscule fuel-efficiency gains.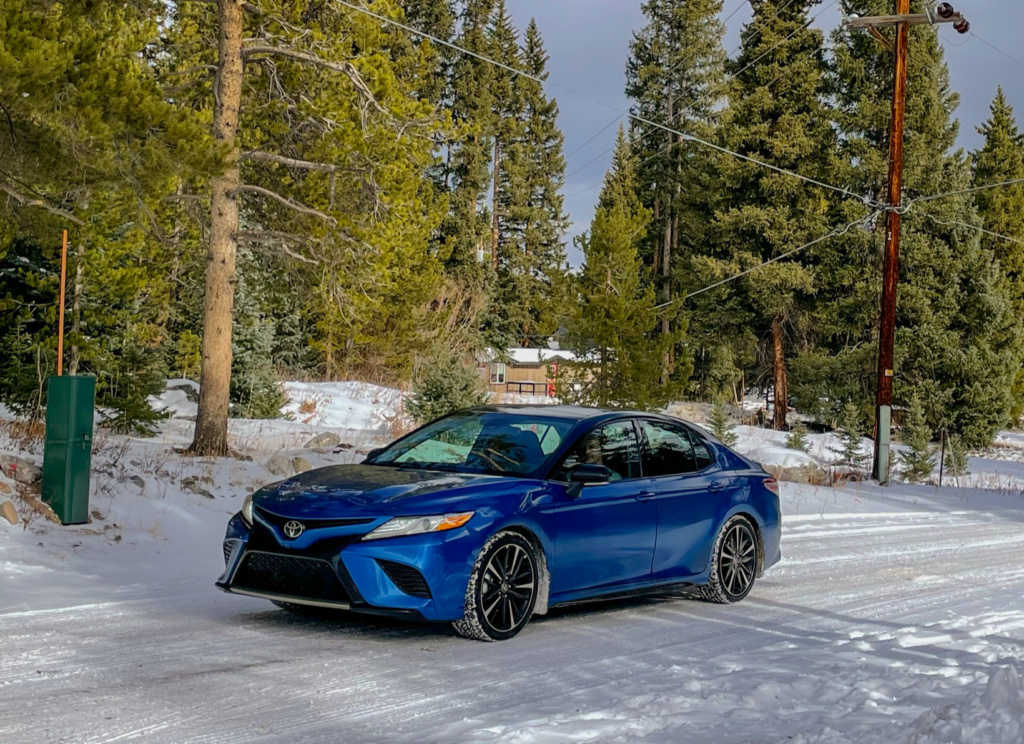 As the temperature continues to drop and the mountain roads become fully snow-covered, the Camry's lower (than a crossover) center of gravity, calm body motions, smooth steering, and predicable brake pedal step into the limelight. All-wheel drive provides reassurance when getting underway but it's these Camry traits that help avoid the white knuckles and puckered cheeks when winding down the slopes.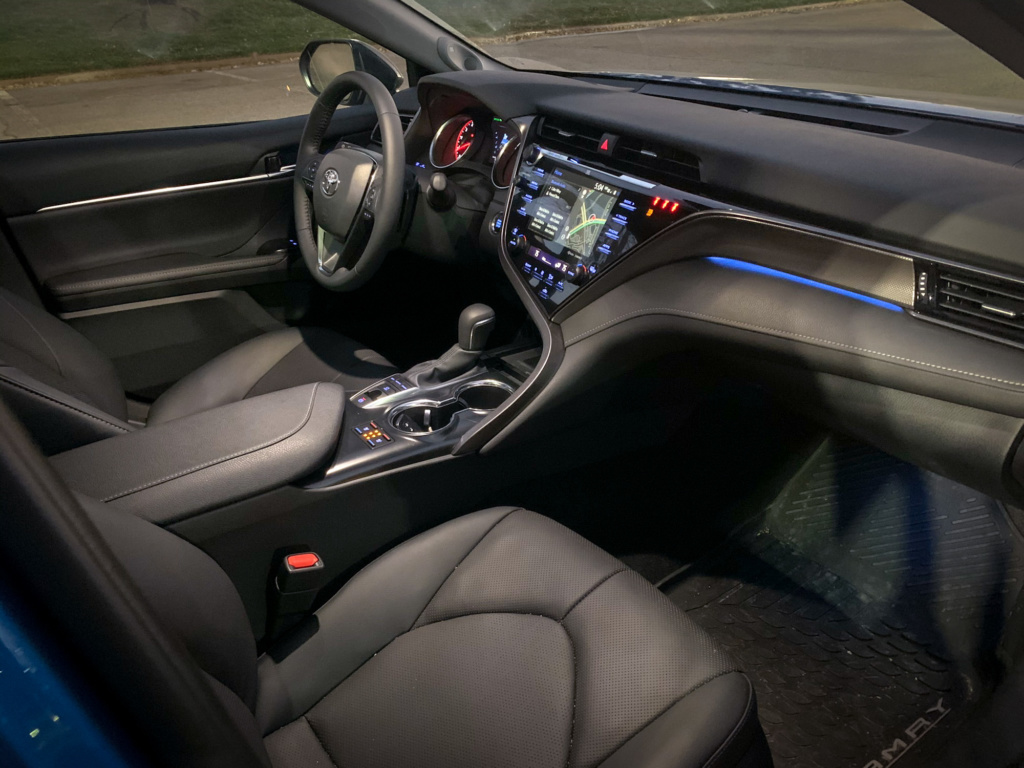 Inside, this $39,635 XSE trim is equipped to provide daily comfort whether in the cold – with heated seats and a heated steering wheel – or just in general with soft leather ventilated powered seats, a dual-zone automatic climate control, and an 8-inch infotainment touchscreen with navigation. A few high-end features are also included in this fully-loaded Camry such as a head-up display, surround-view cameras, a panoramic sunroof, and a powerful JBL audio system that, unfortunately, seems specifically tuned for the front occupants' delight at the sacrifice of those in back, who complained of a boomy sound and a rattling rear parcel shelf.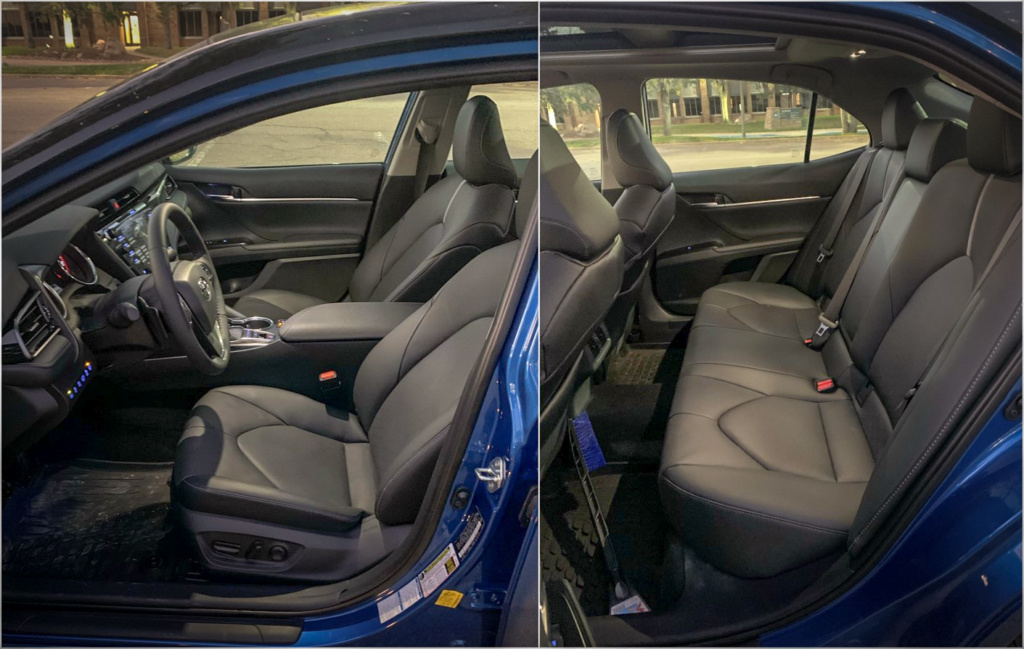 As is the case with all Toyota models, the Camry is fitted with a full suite of active safety equipment such as automatic emergency braking with pedestrian detection, blind-spot detection, adaptive cruise control, and lane-keep assist which work well as assist-devices and can be easily turned on or off as the scenario requires.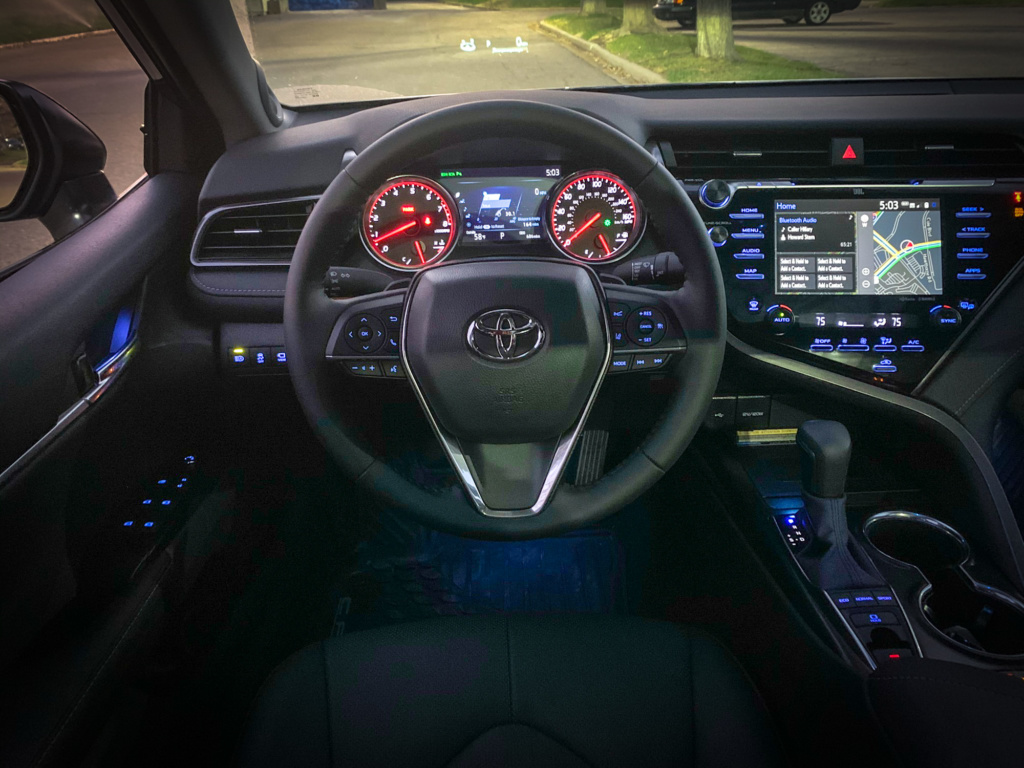 Comparing the all-wheel-drive Camry to a crossover or some sort of quasi-Subaru Outback would be unjust. While crossovers have become impressively well adapted at performing like a car, the Camry doesn't assimilate a crossover. It retains a typical, sedan three-box shape, retains a relatively low ground clearance of 5.7 inches, wraps low profile tires around 19-inch wheels, and even sports quad outlet exhaust for a sporting appearance. Even its powertrain feels refreshingly committed to providing a predictable experience.
That is the essence of the latest Camry with AWD. It's delightfully familiar and exudes all of the positive traits of a sedan and while its all-wheel-drive allows for some tail-out fun, it's based on a more practical proposition and helps create the most capable and uncompromising Camry ever.