In a great moment of when the pessimistic "oh yeah…" turns into a very enthusiastic "oh yeah!", Chevrolet unveiled the production version of the Colorado ZR2.
The pessimism lies with over-promised concept cars and overhyped "off-road" packages that are often little more than a skid plate and a limited-slip differential. When Chevrolet introduced the 2014 ZR2 concept car, it featured an impressive list of features but it seemed a bit more fantasy than reality. But oh boy, when Chevrolet recently introduced the production version, it came out with both guns a-blazin'!
Last seen over 10 years ago, the ZR2 off-road credibility had essentially fallen to the Z71, whose priorities seemed more focused on aero and on-road performance instead of off-road performance. Thankfully for all automotive enthusiasts, The ZR2 isn't a case of taking the Z71 and adding a few more decals. Major rework of the chassis; 3.5" wider stance, 2" suspension lift, cast iron lower control arms, and the first off-road application of Multimatic's  Dynamic Suspensions Spool Valve System (DSSV) technology underscore the level of time and resources GM had dedicated to this project. One of the most significant contributors for this truck's pe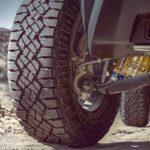 rformance success is the DSSV technology.  Unlike typical shocks that only allow two different tuning curves, the DSSV allows for six tuning curves for the front and four for the rear. These different profiles are mechanically determined by force inputs and additionally features a separate rebound valve that Chevrolet says comes into play when the suspension reaches maximum extension – meaning, this truck is ready for some jumps!
But that's not all it's ready to tackle. With its electronic locking front and rear differentials and AutoTrac four-wheel drive, there a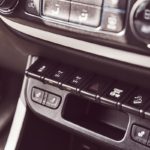 re nine different drivetrain configurations that allow for the best setup no matter the situation and driver's preference. Noteworthy body upgrades include rocker protectors (aka rock-sliders), modified front and rear bumpers, and a spare tire (31" Wrangler Duratracs) that can be positioned in the bed to allow for improved departure clearance.
The powertrain hardware matches that of the rest of the 2017 Colorado lineup which now includes GM's new 8-speed transmission mated to the gas V6. The 4-cyl diesel provides the low end grunt that the V6 is relatively lacking while providing the fuel efficiency likely to land in the mid 20's.  When Chevrolet says that this vehicle is a class of one, it's difficult to argue.
Class of one, at least for now?
Ford has finally been convinced to bring back the Ranger to the U.S. market, although most likely not until 2019. Pure speculation at this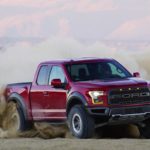 point, but with the sales success of the F-150 Raptor there is little reason to doubt that we'll see an off-road focused, Raptor-esque Ranger.  Surely, Ford will consider the market conditions when that time comes, but considering the Raptor's physical size and price, there is room in the line-up for a ZR2 competitor from Ford.
What about Toyota, Nissan and Honda?
Toyota has a lot of history with desert racing but has just launched their 2017 Tacoma TRD Pro which is the most extreme off-road performance variant thus far. It sports a 1" increased front spring height, optimized rear leaf springs, and applies Fox shock technology tuned by TRD. Beyond those performance upgrades, the rest of the package is largely made of TRD appearance accessories. It's unlikely for the development team to revisit the TRD Pro package considering the conservative nature of Toyota.
The next-generation Frontier was co-developed with Mercedes and is expected to arrive in as a 2018 model year. It's because of this cost sharing that makes it also unlikely that Nissan is willing to further invest with money and manpower for the relatively low U.S. sales that the Frontier generates.
Honda's Ridgeline is an interesting bag of racing and practicality. One one end, Honda's racing division, Honda Performance Development (HPD), took the Ridgeline name to Baja and won albeit using a significantly modified twin-turbo V6 and a one-off chassis which virtually no ties to the production version. The road-going Ridgeline is very much focused on everyday practicality and efficiency so don't expect production off-road variant of the Ridgeline.
So where is Ram Trucks in all of this?
FCA has a lot of moving parts at the moment. The next generation full-size Ram is expected to debut in 2017, a new full-size body-on-frame SUV may quickly follow, and FCA is considering re-entering the mid-size market as they look to shift their product portfolio to rely heavily on trucks. With this refocus, don't expect the money to go towards developing a production equivalent of the Raptor or ZR2. But hey, that's where Mopar comes in, right?
Inspiration for Other Segments?
The reincarnation of the Ford Bronco is expected to arrive with a body on frame design as early as 2020, however, expect the capability to be more in line with the modern-day Toyota FJ.
Chevrolet's plans to bring back the Blazer involves it riding on a shared unibody platform and as such is only likely to sway Ford against building an extreme-off-road variant.
A Win for the Enthusiasts
The Raptor and the ZR2 are big wins for the automotive enthusiast. Whether it's the ZL1, RS, Hellcat, or Rubicon, these vehicles are built to fulfill a passion within a small segment buyers and it's up to us enthusiasts to make sure they are appreciated for everything they were developed to achieve.
Check out the TFL Trucks interview with Chevrolet's ZR2 Program Engineer Manager: