Toyota's appropriately named Adventure trim brings a hearty spirit for the outdoors to the RAV4 line-up.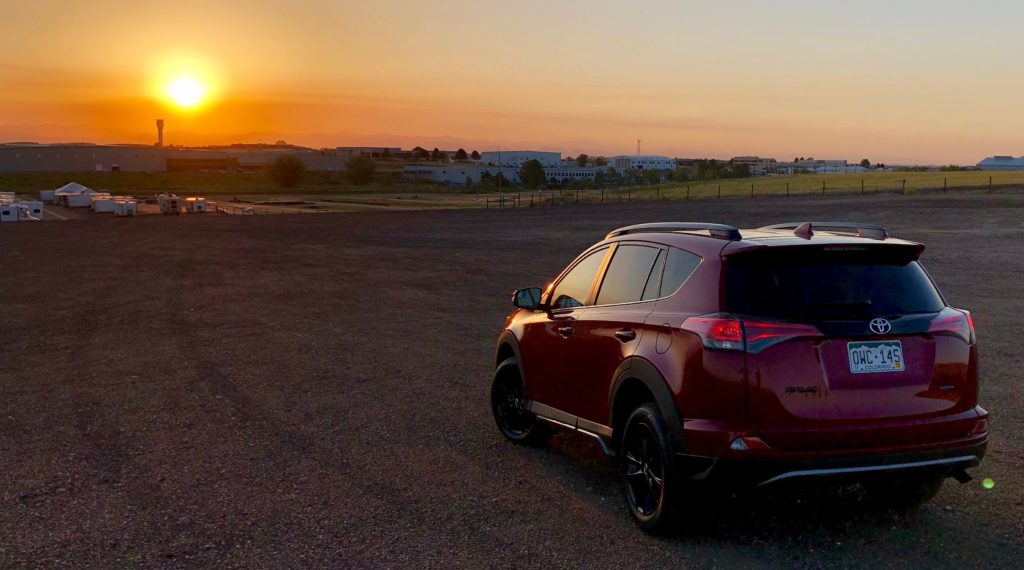 We all love to get away and sometimes this involves navigating along unmaintained road simply to get to a secluded trailhead or camping spot, and while we may wish we could spend all of our days in nature, reality often demands a level of practically, efficiency, and commuting comfort in our vehicles.
Queue up the RAV4's Adventure trim with style and hardware upgrades that seek their influence from the off-road and adventure-proven 4Runner and Tacoma.  
Sitting mid-pack in the RAV4 lineup, the new-for-2018 Adventure trim ($30,980 as featured) includes a 6.1-inch touchscreen media display, 6-speaker audio system, a back-up camera, dynamic cruise control, pre-collision detection, and lane departure warning with steering assist.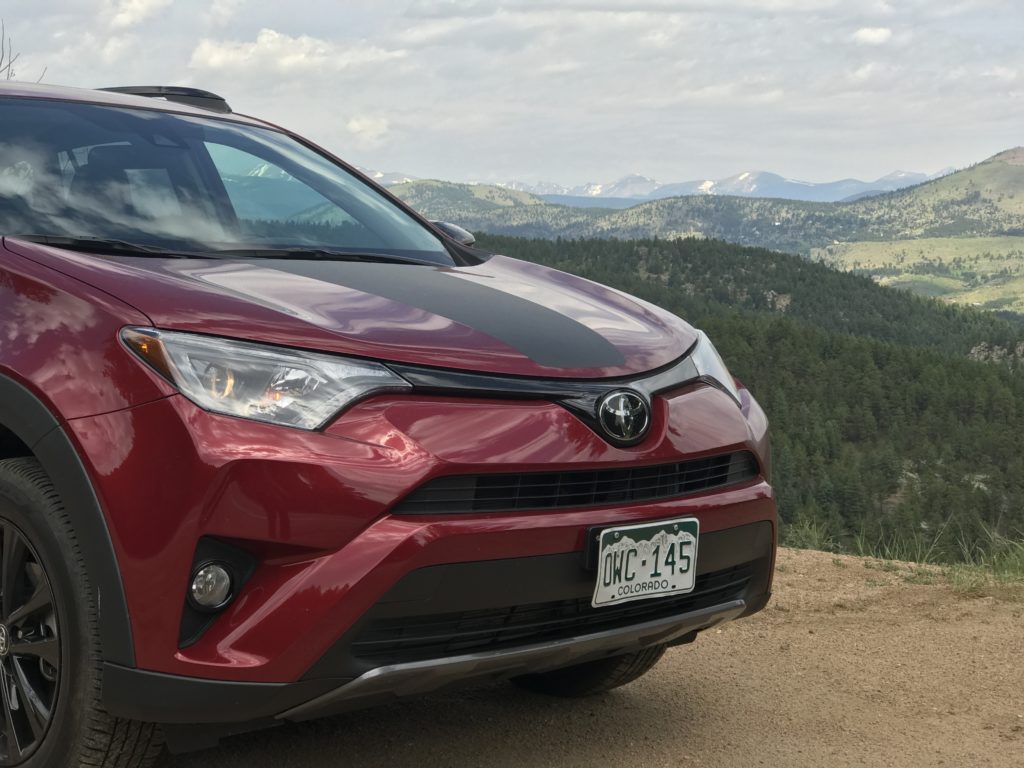 Included exclusively with the Adventure trim are; silver painted lower body cladding, black 18" wheels, larger wheel arch moldings, a black hood stripe, and black painted roof-rails that look almost too nice to attach anything to them. Upgrades that bystanders won't likely notice include an increased-capacity radiator, a transmission cooler that enables a 3,500 lb towing rating, and a modest increase in ride height (from 6.1 to 6.5-inches).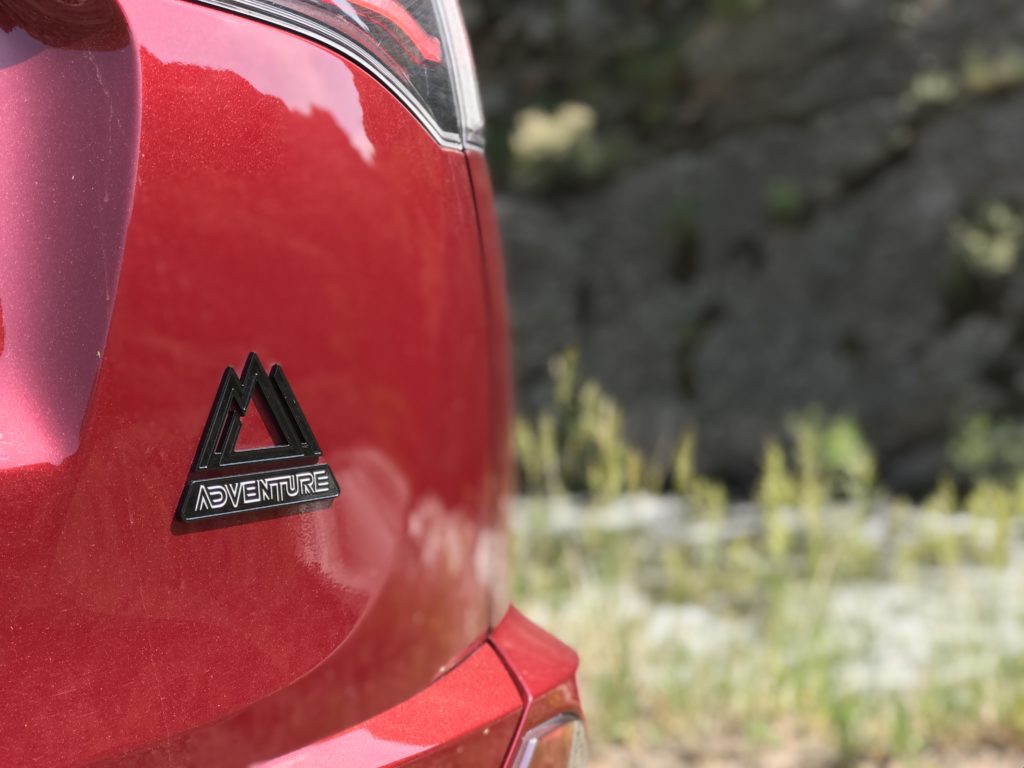 Inside, the special treatment continues with unique interior plastic trim and Adventure logos imprinted on the door sill protectors, leather shift knob, and floor mats.  
A Cold Weather package ($1,060), which includes heated front seats, a heated wiper park area, and a heated leather-wrapped steering wheel, is an exclusively tailored option package.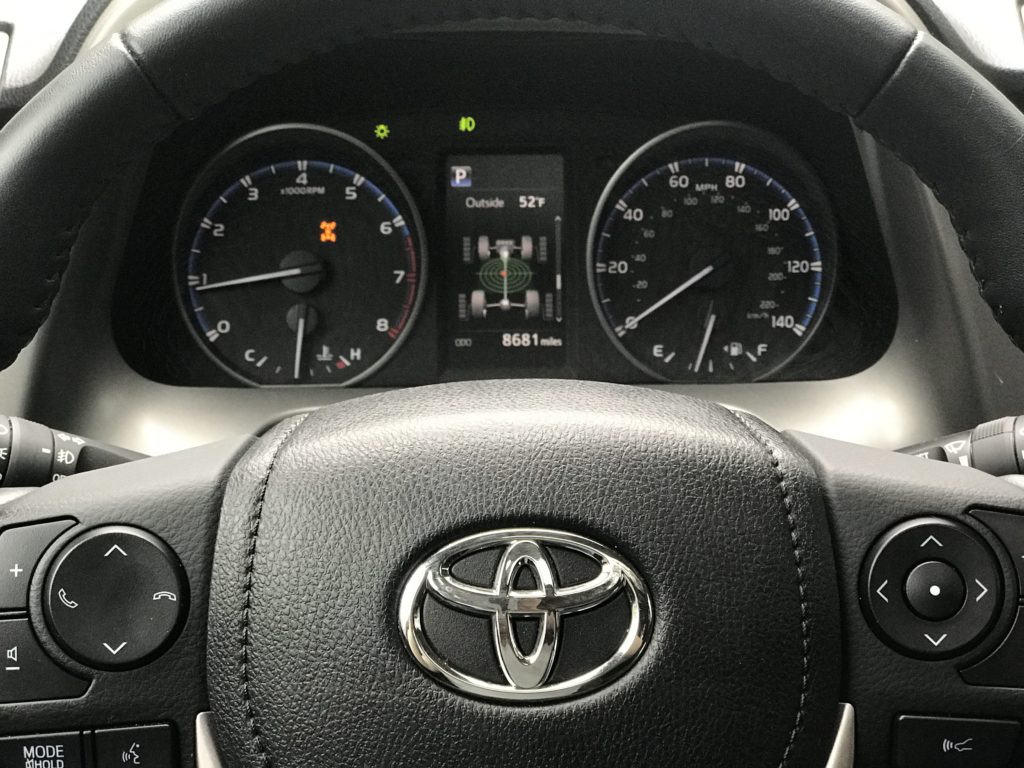 Staying true to its practical RAV4 roots, the Adventure is available in both front-wheel drive and all-wheel drive. Opting for Toyota's advanced Dynamic Torque Control AWD system brings a host of chassis sensors that predict when all-wheel drive is most-likely needed and can deliver up to 50% of the available torque to the rear axle. For situations where the driver wants to ensure a 50/50 torque split, the RAV4 includes a dash-mounted button that engages the rear axle – ideal for situations like driving in deep snow, soft sand, or mud, where even power distribution and momentum are key.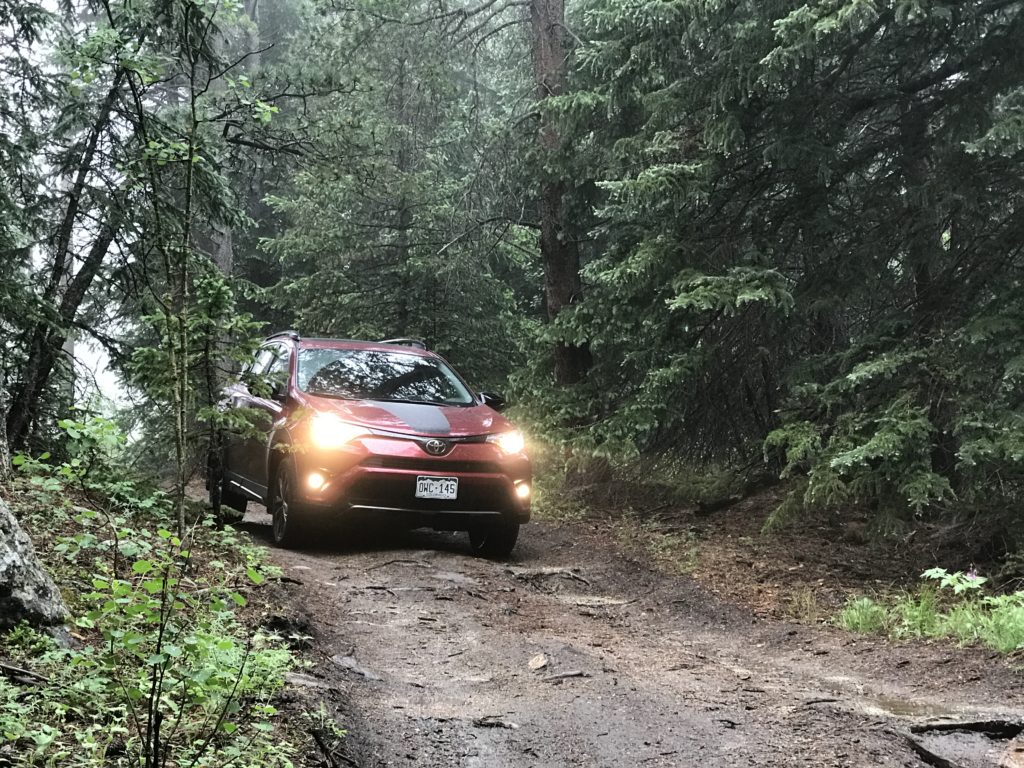 There is a slight efficiency penalty for opting for AWD – the EPA estimates 22 mpg City, 28 mpg Highway, and 25 mpg Combined  (-1/ -2/ -1 mpg loses to the FWD model). Over 700 miles of heavy traffic, high speed highways, mountain climbs, and even some slow off-roading, the RAV4 managed 26.7 mpg (per the car's own calculations). That figure seems rather ordinary based on my experiences with other vehicles.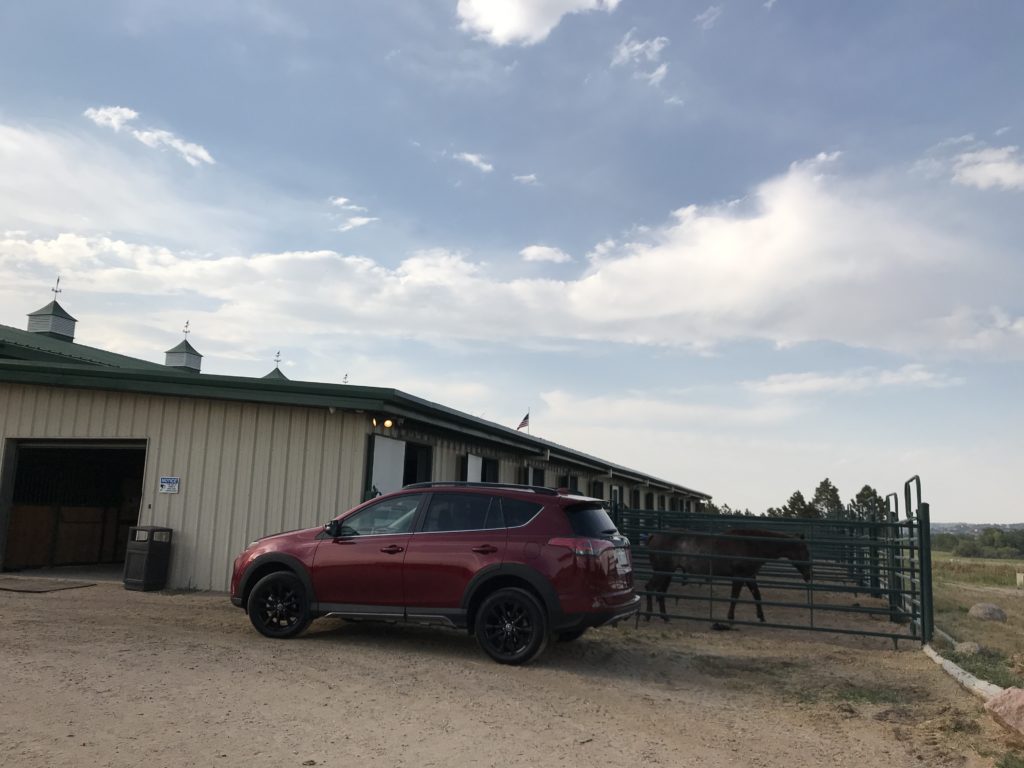 The RAV4 gasoline version is available with carry-over 2.5-liter naturally aspirated four-cylinder that is solely mated to a six-speed automatic transmission.
The engine's peak figures of 176 horsepower and 172 foot-pounds of torque arrive in the upper end of the rev band, especially compared to today's competitors' turbocharged engines, but its muted vibrations, lack of noise, and immediate response make it a joy to operate.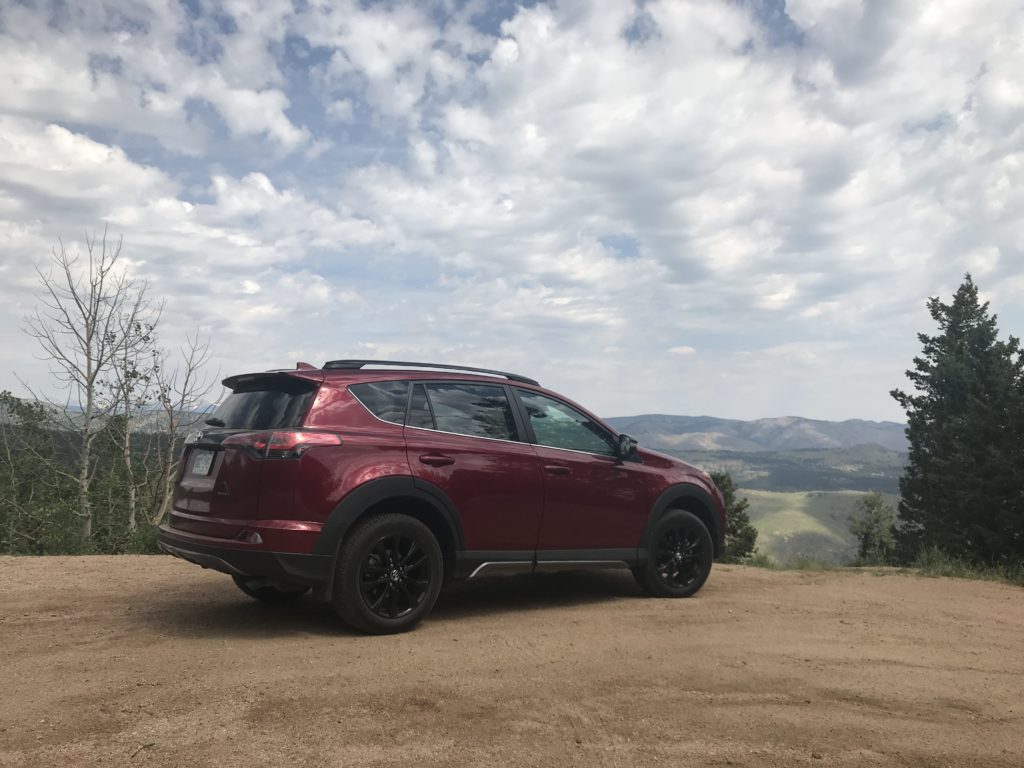 The transmission is well-calibrated for the engine's characteristics. It never seemed to be caught off-guard and was quick to downshift a gear or two when necessary – which was often when climbing the mountain highways. The first four gears feature narrowly spaced ratios and thus enable a smooth and fairly quick acceleration up to highway speeds while a predictable throttle tip-in helps provide calm in rush hour.
Should one prefer a more aggressive response or one oriented more towards efficiency, the RAV4's Sport and ECO modes provide noticeable changes to the behavior of the powertrain and the steering effort. Unfortunately, the steering wheel only becomes increasingly more difficult to turn instead of offering real added value.
The ride tuning is nearly right down in the middle in terms of sport versus comfort. It doesn't encourage rapid transitions (partially caused by the numb steering feel) but it never feels out of sorts and it handles mid-corner bumps with no drama. On the highway, it takes the edge off of every bump, but impacts are felt through through the seats.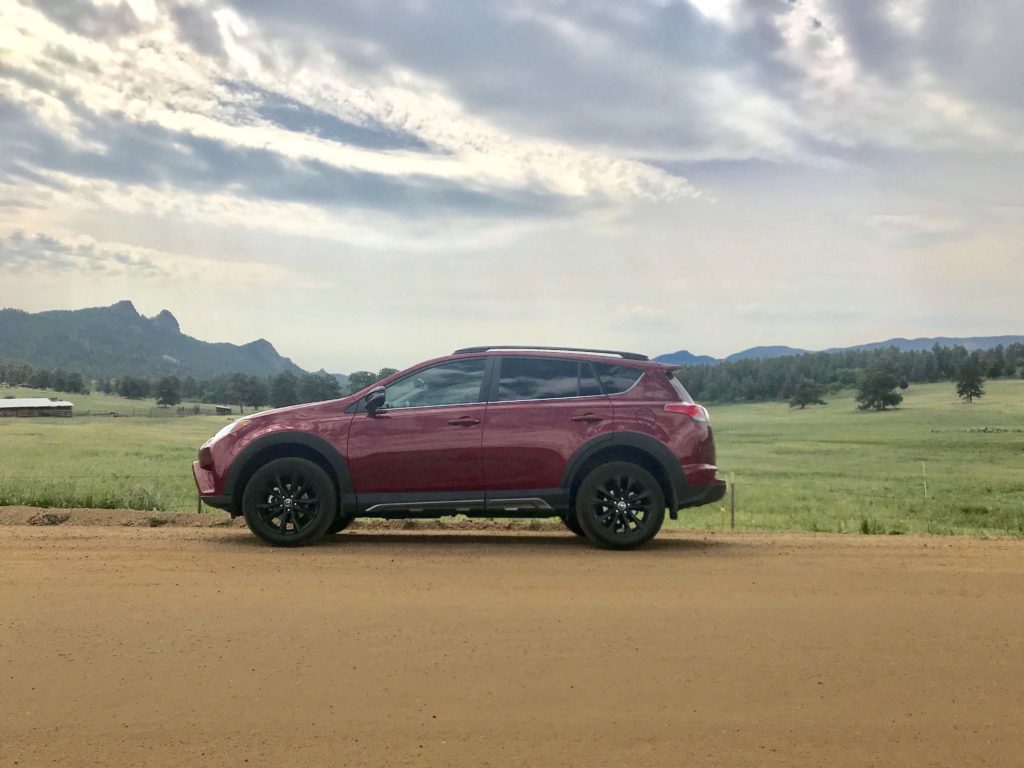 The interior, unfortunately, doesn't share this same cohesiveness of the powertrain and suffers from what seems like too many design directions and possibly too many compromises for cost and/ or engineering requirements. Interior panel gaps are large and are poorly visible from the driver's direct line of sight. Additionally, the buttons for the heated seats and driving modes require a significant reach as they are tucked away and underneath the signature horizontal design feature.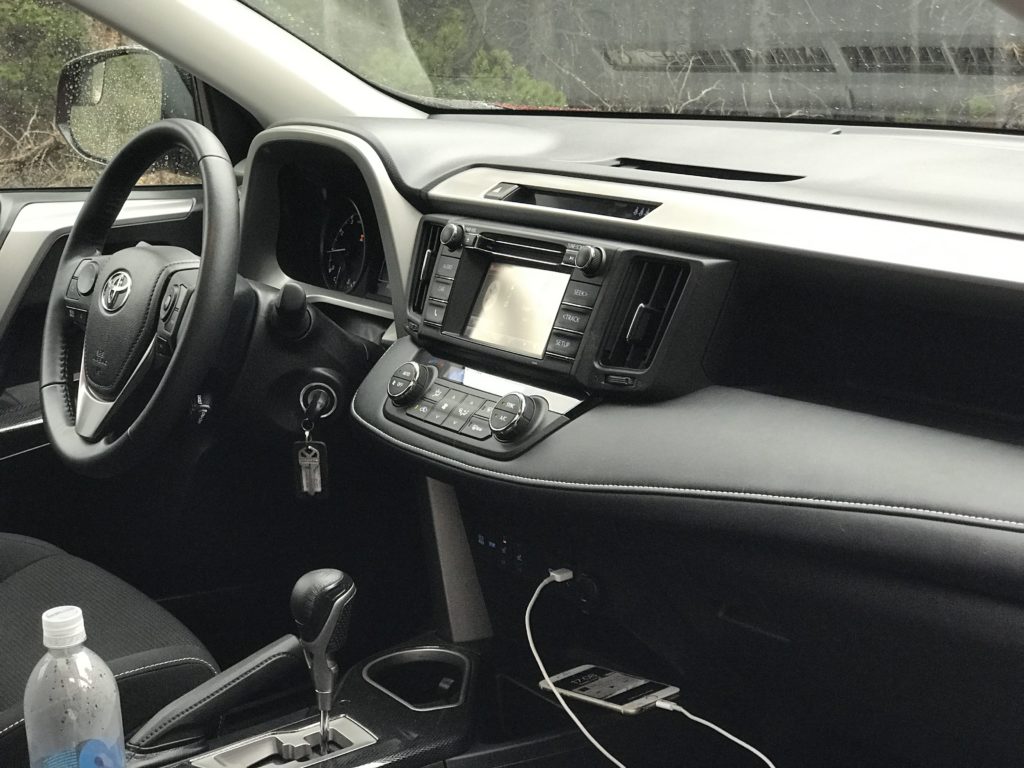 However, as one would expect from Toyota, the gaps between trim pieces are consistent/ design intentional and the switches have a  tactile solidity that typifies quality.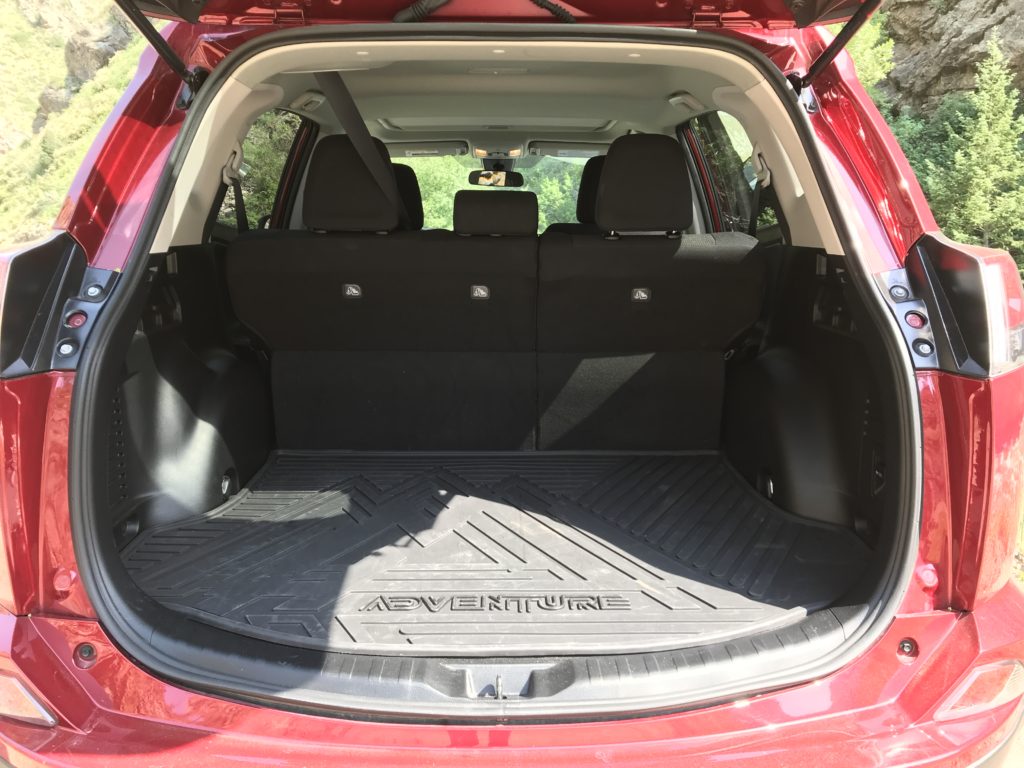 The back seat features plenty of legroom, even with the front seat is pushed farther back than necessary. Reclining seat backs, a soft arm rest, and a power outlet help the back seat riders feel appreciated. For transporting longer items, the 60/40 split folding rear seatbacks manage a nearly flat surface with only a slight incline. The cargo area in back also demonstrates Toyota's packaging prowess as it is very large and features a low bumper lift-over height.  However, opening the tailgate requires a coordinated approach to avoid hitting oneself as the release button is a long distance from its lower edge.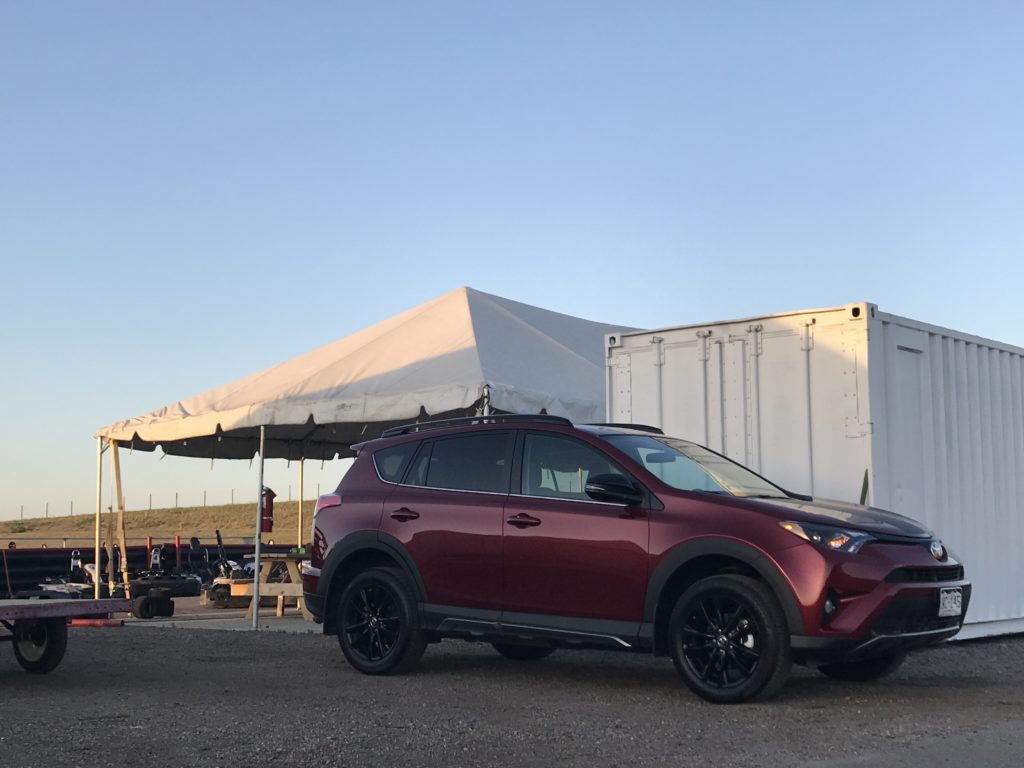 In its final year for this generation, the RAV4 still impresses with a level of mechanical refinement that overshadows the interior's ergonomic challenges while the Adventure trim's exterior styling and features bring an exciting flair to the line-up and very likely a taste of things to come with the RAV4's upcoming 2019 full redesign.