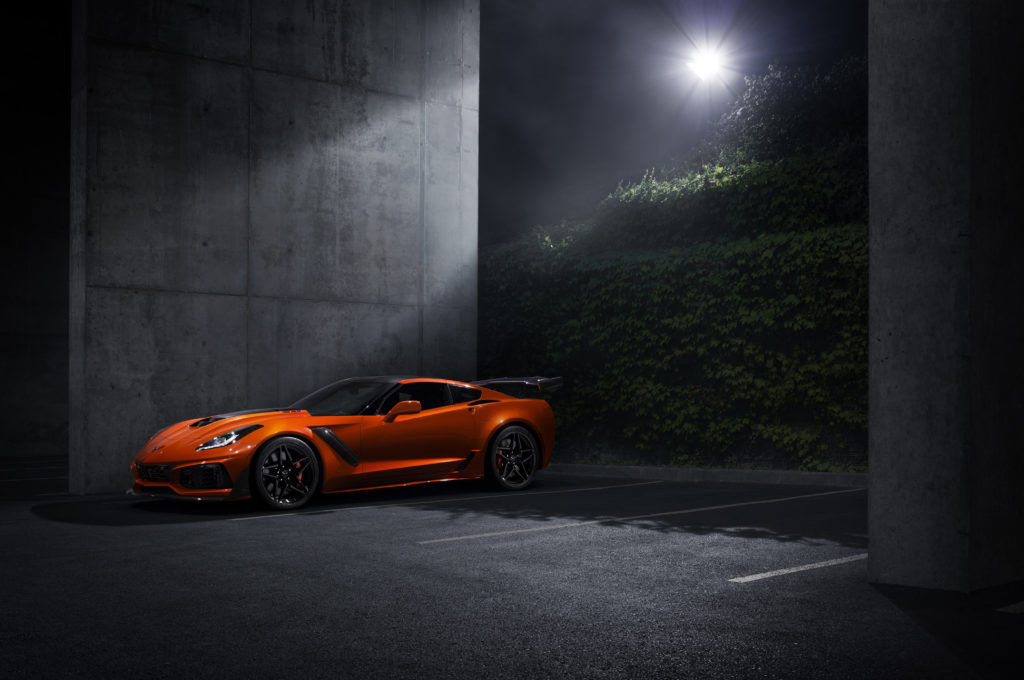 Getting right to it – the 6.2-liter supercharged V8 puts out 755 horsepower and 715 ft*lb of torque – more than any Chevrolet production vehicle in the past. That power is routed through a significantly updated chassis with two aero packages.
The High Wing Package is bound to get the most attention along with its carbon fiber splitters. An adjustable rear wing translates its downward force directly into the chassis where a revised traction management system and adaptive dampers account for this added aerodynamic performance.
The Low Wing Package enables a top speed of over 210 mph. Interior features are similar to the rest of the Corvette line-up which thankfully includes ventilated seats.
Expect this Corvette to go down in history as the last front engined ZR1.