News For the Week (#47):
What's worth sharing – 3 (Big) items: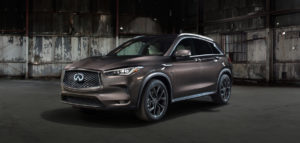 Infiniti has revealed their most significant update to the QX50 5-passenger crossover by ditching the staid styling and rear wheel drive platform that it has been using since 2008 when it was known as the EX35. Emphasizing success in areas where the previous generation came up short, the new 2019 model comes with industry first engine technology (co-developed with the the Renault (parent company) Formula 1 team), a focus on interior space, and advanced active technology. Although performance minded customers maybe saddened by the loss of the 2018 model's focus on sport, the 2019 QX50 is expected to be better in nearly every measurably way. Additional details about trim levels and pricing will follow its full unveiling at the upcoming LA Auto Show.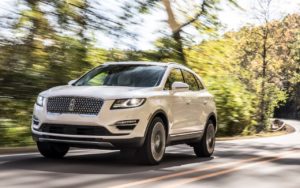 Lincoln has updated their small MkC 5-seat near-luxury crossover. The short-lived winged grille styling theme is eschewed in favor of the latest front end direction that has already been incorporated on the brand's sedans and Navigator. The 2019 MkC also receives LED headlights and an update to safety suite which now includes pedestrian detection. It's been an exciting time at Lincoln as the exterior styling direction seems to be working with sales climbing.  Lincoln appears to be a on a strong comeback path, with even more updated SUVs on the horizon.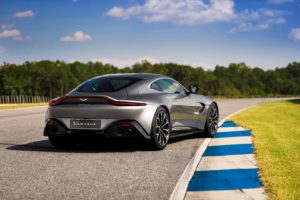 Aston Martin has continued to redefine what a gorgeous car looks like throughout its history. The 2019 Vantage marks what could be the next generation of bold and remarkable designs to come. Hitting the heart of the developing young blood near-hyper car performance market, the $150k (base) Vantage is based on the aluminum platform recently developed for the DB11, is powered by a twin-turbo V8, and features an electronically locking differential that actively contributes to the car's dynamic behavior. With the exterior design having been optimized for aerodynamic efficiency and downforce, Aston claims a 3.5 second 0-60 mph and a 195 mph top speed. The interior has also been taken into a new generation for Aston. The relatively sharp shapes and protruding features have attitude and Aston promises fine craftsmanship. Holistically, this car demonstrates the confidence that is brewing within Aston Martin. Being able to take a step forward from previous designs and yet not be stuck to a singular approach, this is another impressive car from Aston. Deliveries are expected in the second quarter of 2018.