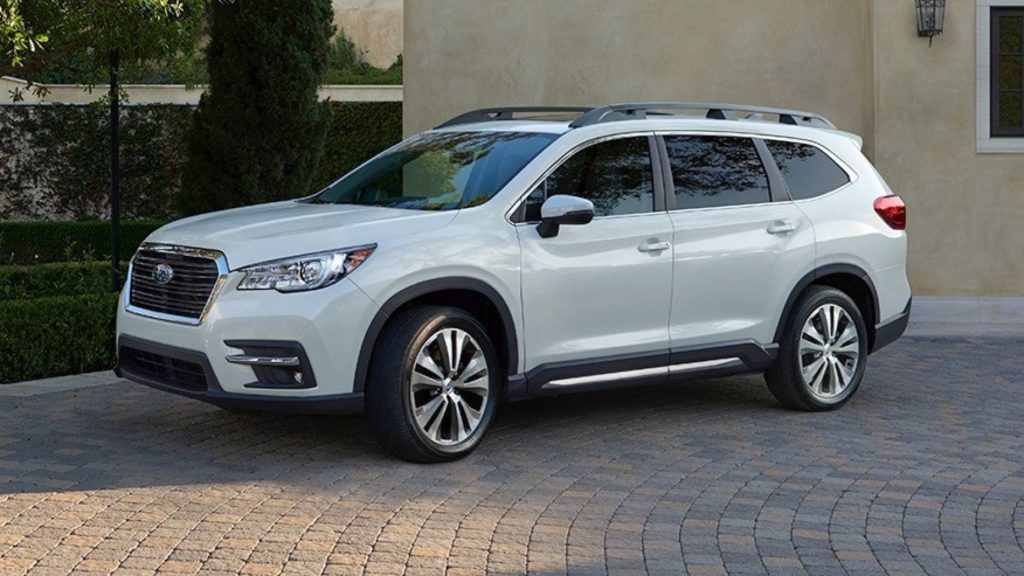 Subaru revealed their second attempt at getting their full size right. Far from the curvy styling odd interior layout of the Tribeca, the all-new Ascent fits right into the existing line-up.
Looking like an enlarged and refined Outback or Impreza (which means "party" in Polish!), the exterior is thankfully far more handsome than earlier concepts.
The interior is packed full of safety tech (standard EyeSight and all-wheel drive) and infotainment tech with up to 8-USB ports, an 8" touch screen with Android Auto and Apple CarPlay, and a smartphone controlled start-stop system. The layout of the front dash utilizes the existing theme of the Impreza, which is just fine because it is practical and handsome. The interior layout can be configured as a seven-seater with captain's chairs for the second row, enabling a minivan-like walkthrough. A bench seat is a no-cost option and allows for an additional passenger.
So the exterior and the interior are essentially spot on for the Subi-crowd but the engine department needed something more powerful and efficient and Subaru delivered. A rather large 2.4-liter turbocharged four-cylinder doesn't post sky-high power numbers (260-hp, 277-ft*lb) so we can expect that Subaru chose to focus on a refined driving feel.
Expected to be released early Summer of 2018, the Ascent will no doubt become the best-seller for the brand.