Practical, powerful, and efficient, the Niro EV is easy to like although the current charging rate from commonly found charging stations means there's still some pre-planning necessary – especially for longer trips away from a guaranteed charging spot. With an unlimited range of near guilt-free power, the Niro EV is a pretty fun runabout, while its crossover styling cues and an interior with physical buttons and knobs make it feel instantly familiar.
But before stepping into the land of power plugs and kWh, here are ten EV-specific characteristics that are worth knowing:
1. All EVs are eerily quiet but, thankfully the Niro EV avoids you feeling like a creeper.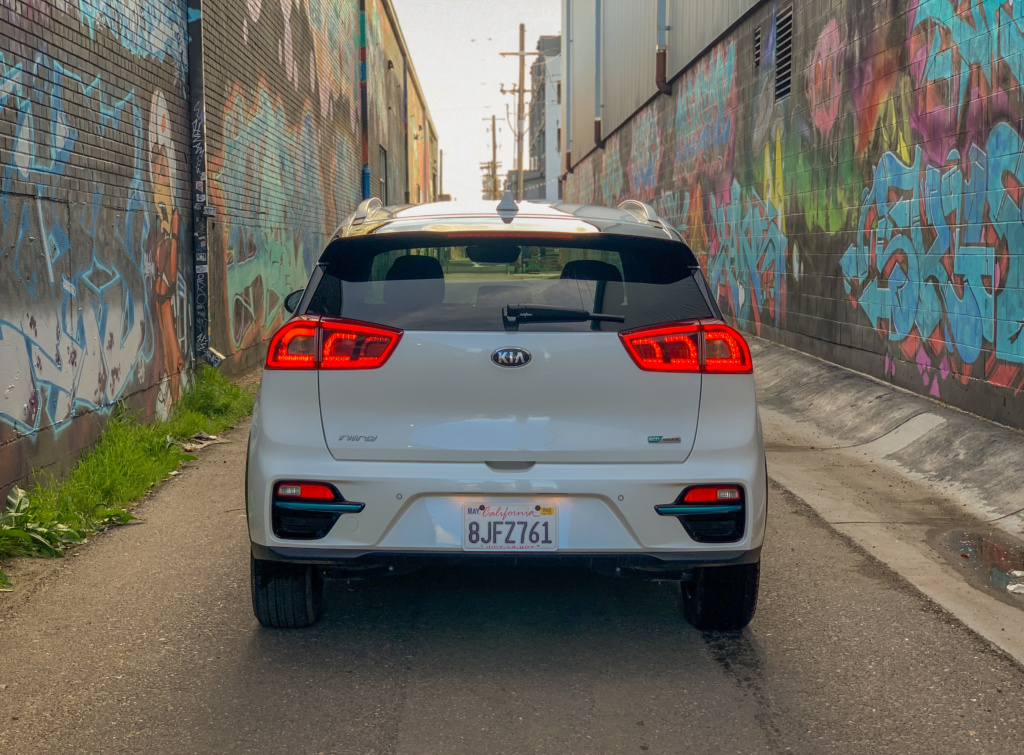 Currently, Not all EV's are required to emit a warning noise to pedestrians while driving at low speeds, though NHTSA will change that this September to increase safety between pedestrians and EVs. When driving through parking lots full of many (understandably) distracted shoppers, the futuristic whirring noise emitted by the Niro gives the driver peace of mind and pedestrians a heads up of the approaching vehicle. The noise itself is loud enough to indicate the Niro EV presence while not disturbing passengers within the vehicle with the windows up.

2. The Niro EV's is both serene and fast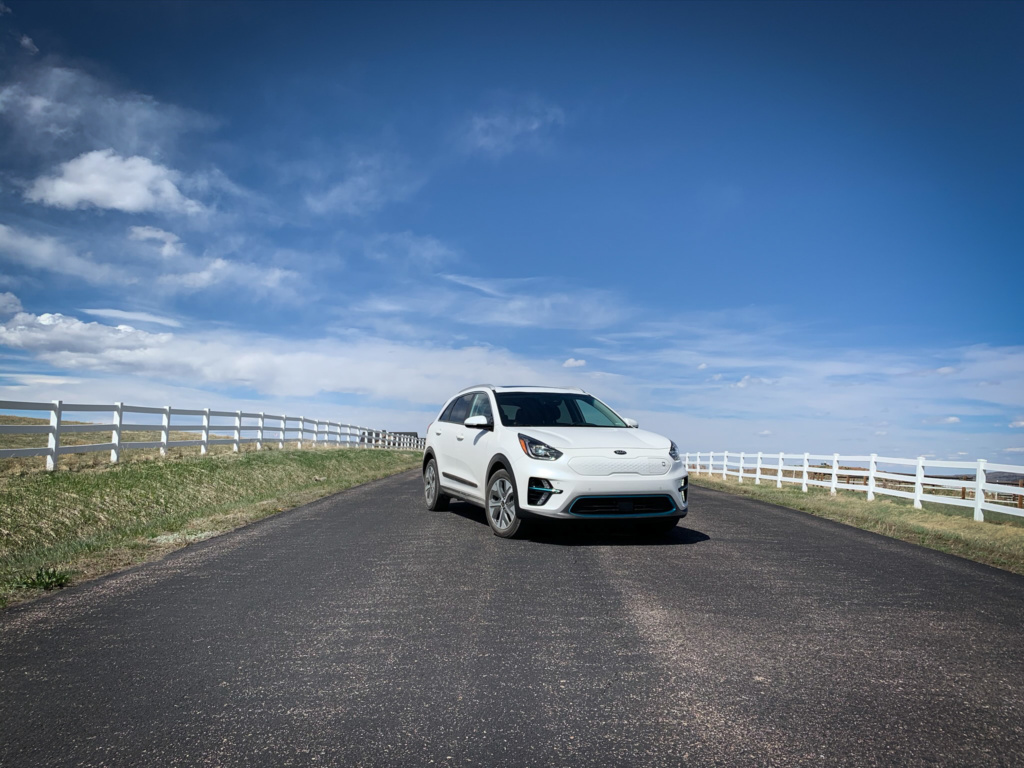 Though gasoline engines have become very smooth in modern times with increased combustion precision, a four-cylinder engine still cannot hold a candle to the smooth spinning motion of the balanced motor. Its single-speed transmission provides an undisrupted acceleration that is enjoyable to frequently exploit. When cruising on the highway, there is an audible pitch from the spinning mechanicals though most of the interior noise comes from the efficiency-focused tires.
3. It has a stereo system that's worth the energy sacrifice

The Harman Kardon audio system may alone be worth the trip to the top of the trim hierarchy because sadly, it's only available on the EX Premium. Notwithstanding the energy-conscientious nature of the Niro EV, the solid punch and crisp highs present excellent sound without shaking the interior apart or piercing one's ears. As installed, this system can easily stack up against much more expensive models from premium name brands.

4. Your charging patience will be tested
Living the EV life is hard without an at-home charging unit. It's possible but it may be stressful. The Niro EV achieves well over 200 miles on a charge which is good enough for nearly all weekday commuting duties and most weekend activities, however, it requires up to an estimated 9.5 hours to fully recharge on the most common Level 2 240V charging units. Since I never ran the battery to 0%, I was able to take advantage of free public charging stations (awesome!), though the city's three-hour parking limit made it a scheduled process. Result: Seriously consider adding a home charging unit, however, upgrading the home's electricity may be necessary. Some areas offer financial subsidies to help with this added expense.

5. The Niro's"Normal Driving Style" is plenty of fun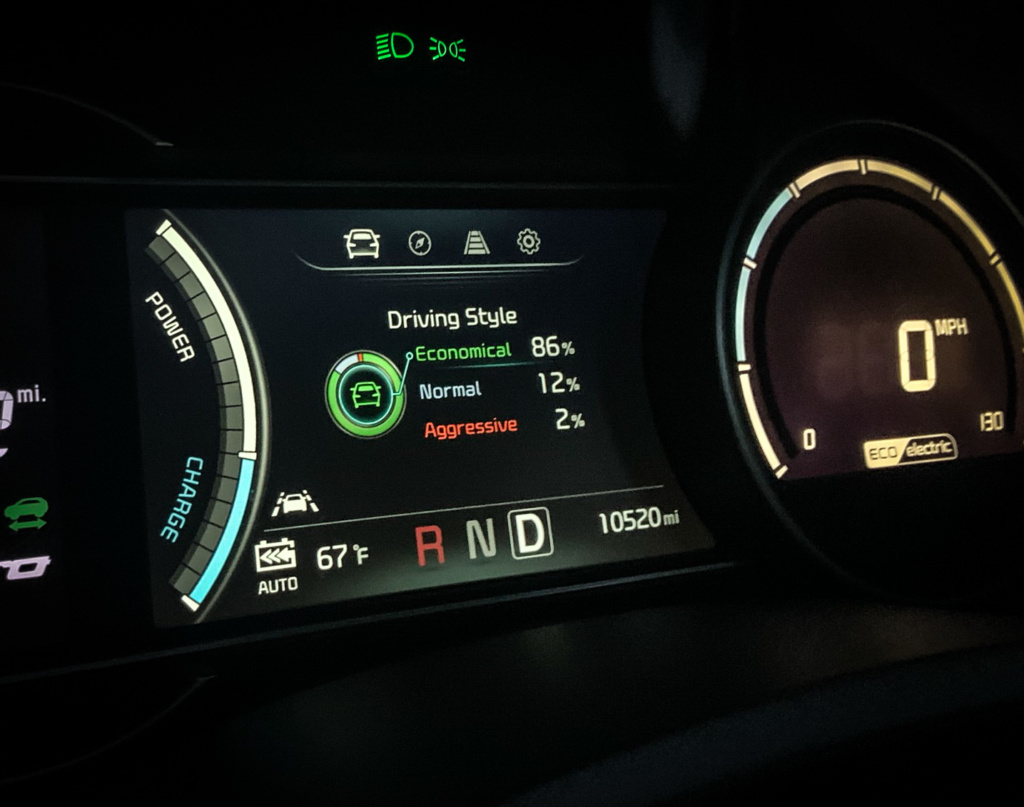 With 100% of torque (291 lb-ft) at the ready at any speed, the front-wheel-drive Niro EV's eco-minded tires are ridiculously easy to spin yet, the power is also very easy to manage so it becomes a fun game of "throttle" vs traction. A quick stomp on the go-pedal brings instant acceleration and a solid push into the seatback. There's simply no waiting for the power curve, turbo boost, or any transmission downshift. It's awesome and never grows old.
6. Speedy Shifter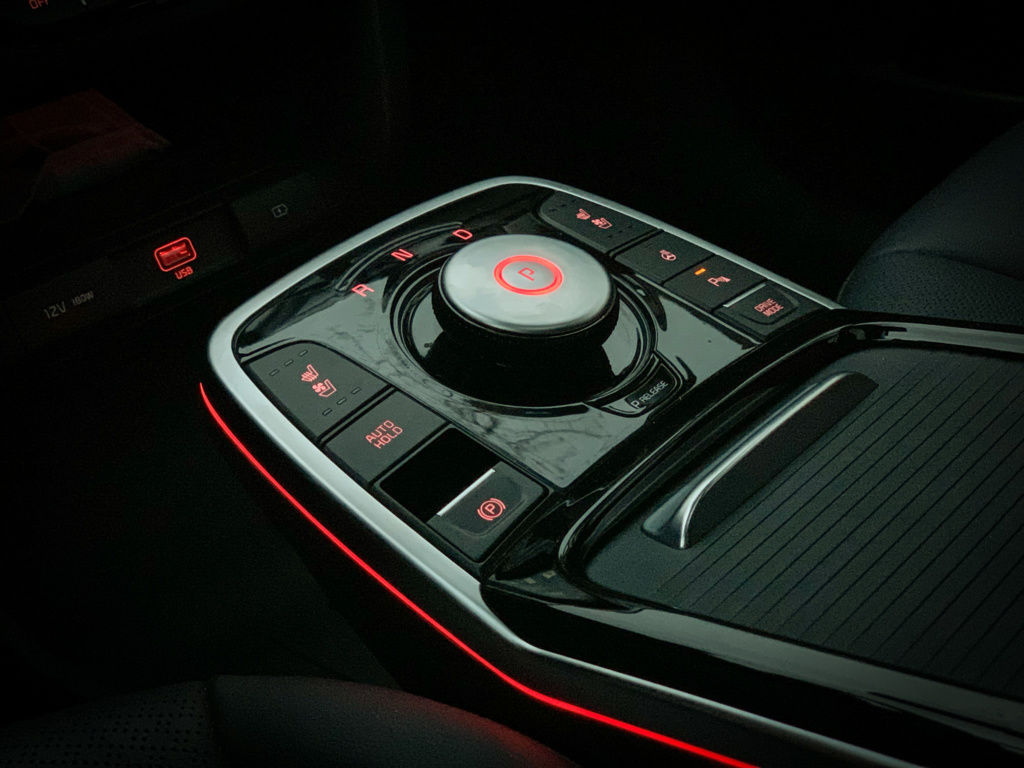 Typical powertrains are matched up by some sort of torque converter or clutch that requires a precise control to mate up smoothly with the speed of the engine. Because the Niro EV's motor has no "idle" speed, its transmission can provide fast directional changes and is instantly ready for full power. And since there's no waiting, three-point turns and parallel parking events are a bit less nerve-racking with waiting traffic.
7. Instantaneous heat is a game-changer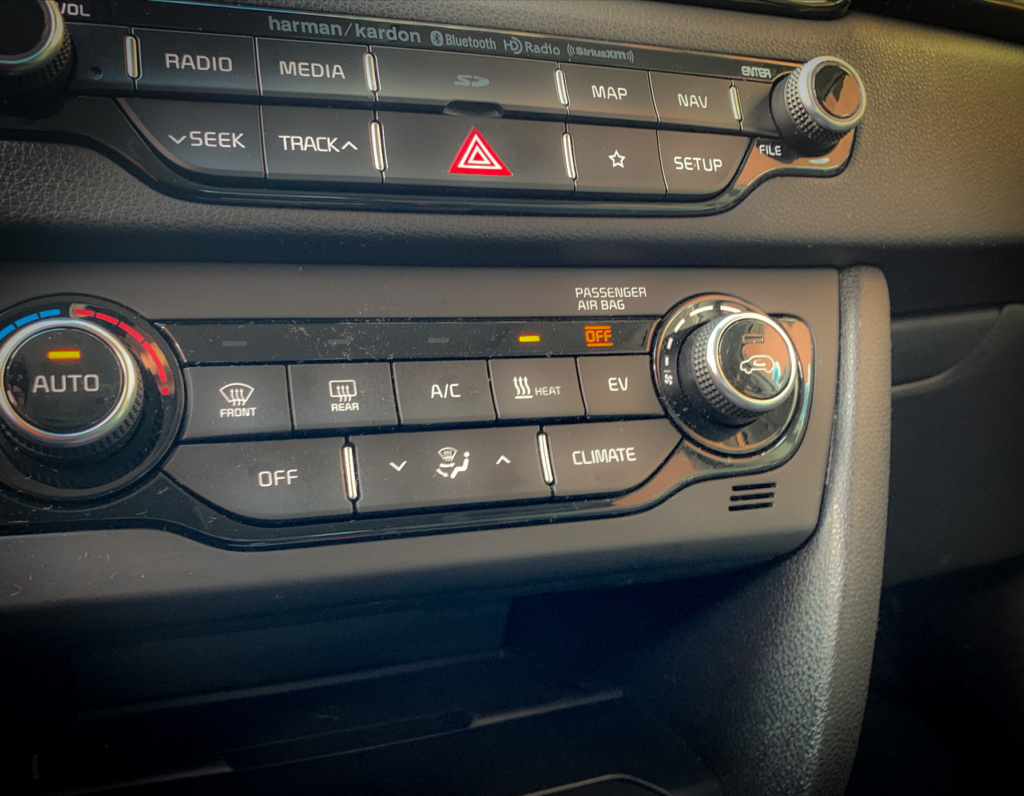 The Niro EV includes an auxiliary heater which can actually begin warming things up with hot air out of the vents faster than it takes for the heated steering wheel or seats to become warm. It's amazing and sets a new expectation for comfort during chilly morning commutes.

8. Regenerative-braking has a dark side
Regenerative braking works by utilizing a generator to capture the braking energy otherwise lost in the form of heat. The regenerative braking impedes at three district levels and it's important to always be aware of which level is selected. On one shaded snowy section of the road, a quick lift of the throttle induced understeer as the system slowed the car by the front axle. Otherwise, the strong braking effect is appreciated as one-pedal driving is not only easier but arguably safer as meaningful deceleration is only a foot lift away.

9. Stopping with one pedal + one paddle is possible but…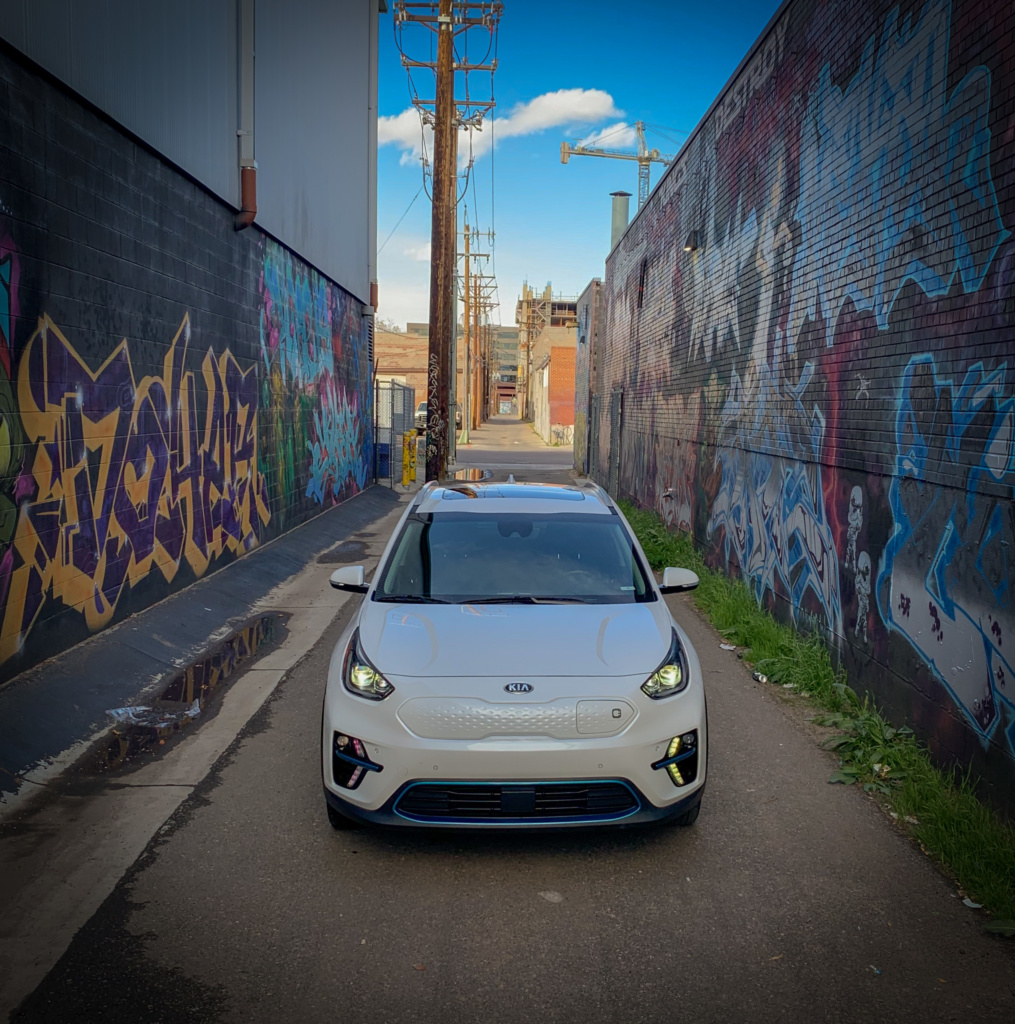 The left paddle shifter is used to slow the Niro EV to a stop, however, it's not a smooth process as the stronger braking mode immediately engages and the hydraulic brakes are still required to prevent the car from rolling when on the slightest slope. It was easiest to simply use the brake pedal below a certain speed to maintain a predictable deceleration rate and calculable stopping point. 

10. Range – well, compared to what?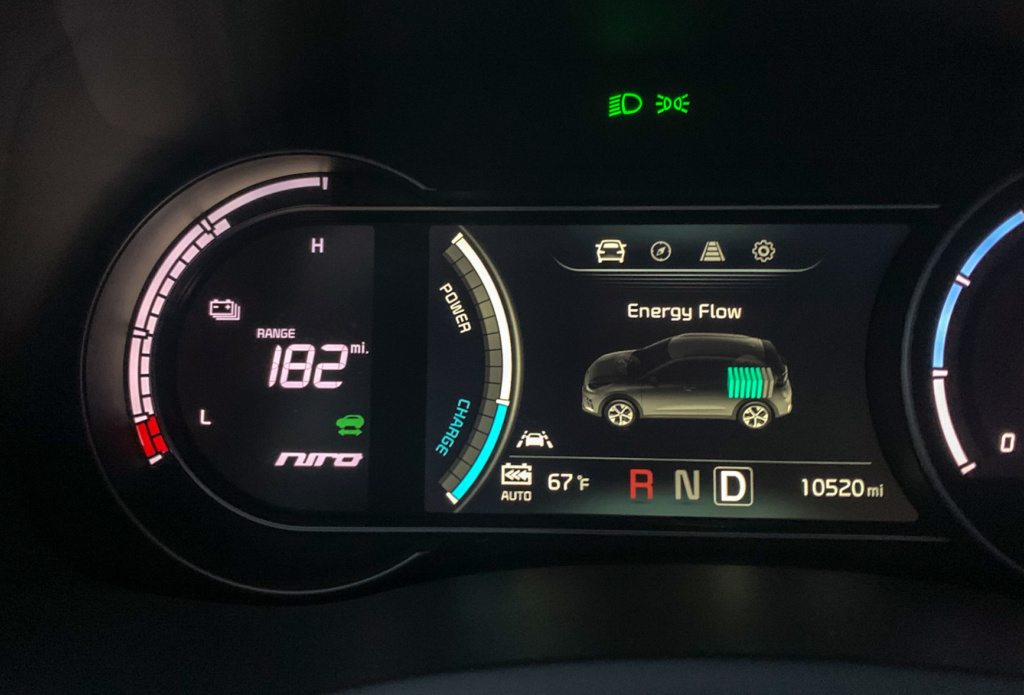 EV range is everything but the Niro EV's 239-mile rating isn't an apples-to-apples comparison to the 239 miles that Tesla or Chevrolet might advertise. The discrepancy among the ratings largely comes down to what each manufacturer considers as usable battery capacity. Regardless of the rating, Denver's big and sometimes unpredictable temperature swings may be more of a reason to be ever mindful of the car's displayed range.

Conclusion:

The Niro EV proved that living the EV life isn't intimidating and owning one isn't a far-out idea. Aside from needing to schedule when and where to recharge, the Niro EV's powertrain has many advantages over the combustion engine that make it an easier car to drive and even care for. EV's carry a significant price premium over hybrids and this $48K premium version of the Niro is no exception. Rebates are still on the table to help minimize the inherently steeper price of the newer technology.
The Niro displays the smoothness characteristic of an EV and the cargo room and seat position that have made crossovers so popular today. The performance of the battery packs is quickly improving so there will continuously be something that will go farther or charge quicker. The Niro EV is a solid all-around performer and is an excellent stepping stone for what's next.
*And for those who need more range but also want the EV experience, Kia offers the Niro Plug-In Hybrid.