McLaren Senna – Simple mission: Be the best road-legal track car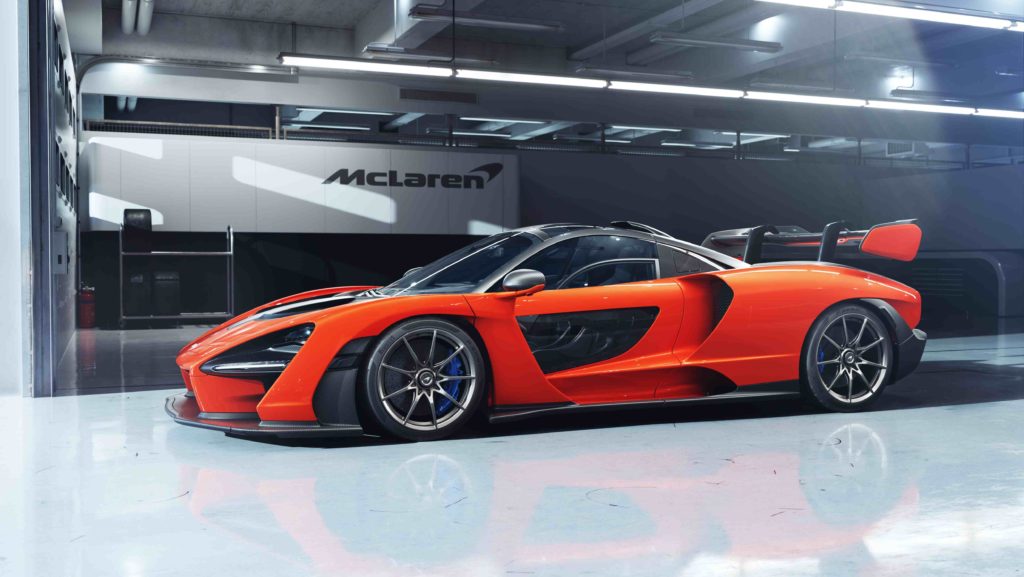 Despite being a full-on sport car company for only 7 years, McLaren has a fully respected name in Formula 1 motorsports. So when McLaren debuts a tribute to one the finest and naturally gifted racers of all time, a lot is expected. Also as expected, McLaren delivers.
Using a carbon fiber chassis, the strongest from McLaren yet, and carbon fiber body panels, the Senna is the lightest road car since the legendary F1 which debuted in the early 90's. It's mid-mounted, twin turbocharged V8 puts 789 HP to the rear wheels and, unlike the McLaren P1 supercar, the Senna does not utilize a hybrid powertrain.
Emphasizing this car's focused intentions is the lack of any storage space except for the small cubby area behind each front seat that is only large enough for a helmet and racing suit.
Pirelli specifically designed the high performance tires for the McLaren's chassis setup. They come mounted on a lightweight allow wheel with a center-locking nut system.
The Race Control Chassis (RCCII) chassis system has been further advanced from the 720S on which it is based, and now includes a race mode that lowers the ride height and stiffens the suspension. In a decision of total badass-ness, this Race mode has its own switch separately mounted in the roof.
Production is set to begin in the latter part of 2018 and all 500 hand made examples have been claimed.