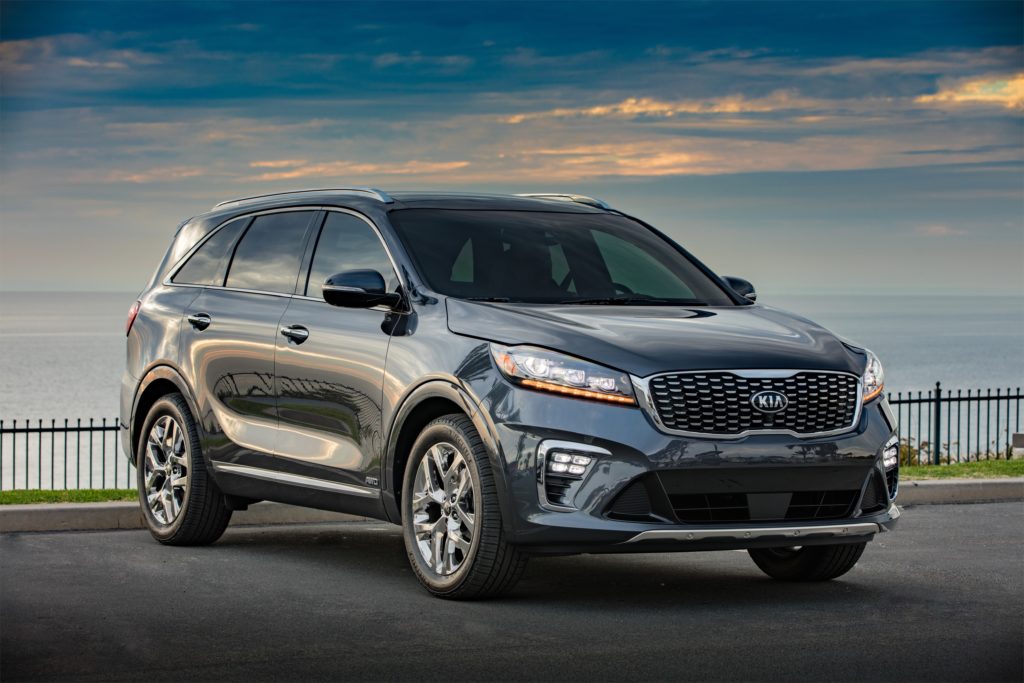 In a bizarre twist of marketing, offroad tires and added skid plates were slapped onto the Sorento and it was sent up Hell's Revenge, a known off-road challenging trail in Moab. And while it completed the trail, the bumpers sustained damage and there were smoking tires – I guess success depends on your own definition.
Considering the vehicle in its real world life, a redesigned grille, front and rear bumpers, headlights, taillights, and exhaust tips, all work toward a more aggressive and sharper appearance.
The interior receives revised layouts for the instrument gauge cluster and center console while the shift lever and steering wheel also receive attention for improved tactile feel.  The third row is now standard while new available interior colors are available.
In an interesting move, Kia is dropping the 2.0-liter turbo engine while the naturally aspirated 2.4-liter four and 3.3-liter V6 continue to power the 2018 model. The 6-speed transmission (mated to the four-cylinder) has been updated while the 8-speed (with the V6) is all new.  Kia notes that a turbo-diesel can be expected in the near future.
Pricing and specific feature line-ups will be announced at a later date.
Here is the video for the Hell's Revenge trail…it's pretty exciting in a train wreck sort of way.