Honda previewed its all new, 3rd generation of the Insight hybrid which represents, again, a whole new direction for the car.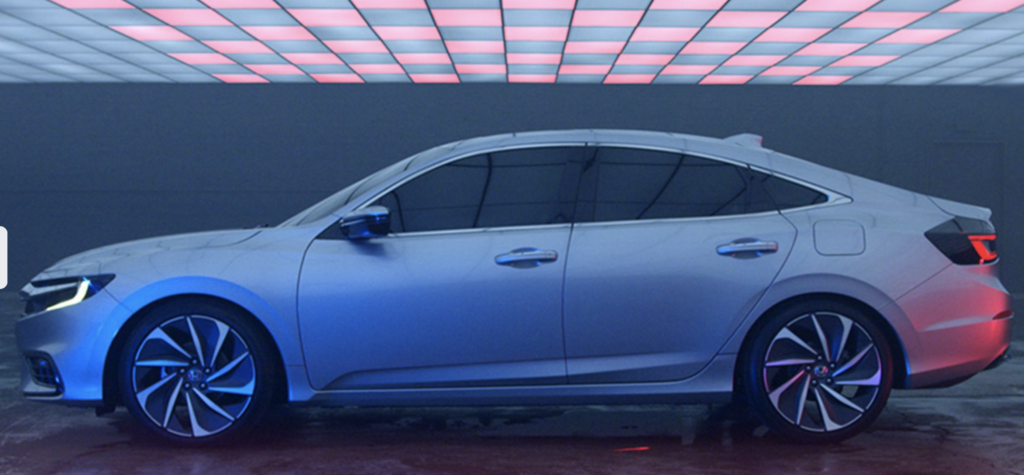 So, from an engineering standpoint, it seems that Honda is simply adding to its current car line-up and this one just so happens to have a hybrid powertrain. Looking like a modern representation of a "3-box" sedan, its design is not focused on aero efficiency as was the first generation, nor will it be competing for the segment's lowest cost like the second generation. It is expected to slot above the Civic in terms of cost and Honda is promising premium features.
From an efficiency standpoint, the Insight is expected to achieve comparable fuel economy as other hybrids so expect somewhere around 50 mpg.
At a time when automakers, are cutting back on cars to focus on crossovers, this seems like an odd position to introduce a new line of compact-to-midsize, moderately priced hybrid car. Thankfully, the recent successes of the Civic and Accord breed some optimism for this all new Insight.
More details will follow the expected debut in January in Detroit.